Date A Live III [Review]
---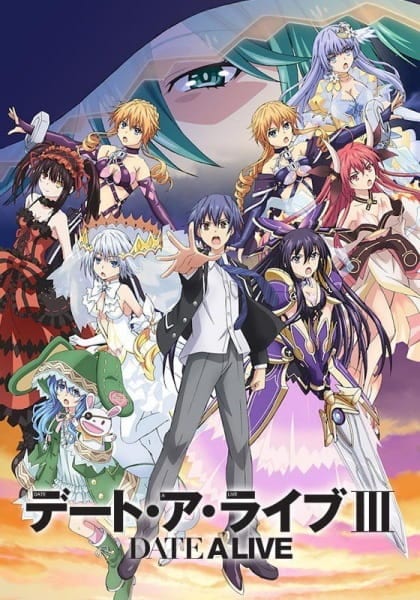 "Life has settled down into a calm state for Shido – or at least as calm as he can be when he's juggling the romantic interests of a half-dozen sealed Spirits and one aggressive classmate. Another spatial quake warning sends him out to a ruined amusement park to meet the newest Spirit, the green-haired Natsume, who dresses like a witch and uses magical powers to render AST attackers comically ineffective. Although things go well at first, he inadvertently offends her, and her retribution comes by pretending to be him and trying to ruin his reputation at school. When that effort ultimately gets thwarted by Origami and Tohka, she resorts to a much more involved plan that could result in one of the people around him disappearing." -ANN
Date A Live returns for an unexpected third season and continues from where season 2 left off.
The story is interesting enough with the introduction of a couple of new characters there seems to be something deeper throughout
all of
this
.
This mysterious would go unsolved for the rest of the season, which could be a hint that there might be a fourth season that could be coming
.
After changing animations studio for a third time to J.C. Staff (Season 1
was animated by
AIC Plus+ and Season 2
was worked
on by Production IMS) the art remains unpolished
. With such wonderful character designs, it's a shame to see them
be animated
and executed this way.
Date A Live is a show with a lot of potential, which can
be seen
from the character designs and the key visuals, and for it to
be represented
this way is a huge letdown
. The animation throughout the show is choppy and inconsistent resulting in sloppy episodes.
With Natsumi and Origami the main focuses of this season, not surprising that they get the most development
. The other characters are on the back burner, only appearing in the show to support our main heroines. Even as the main protagonist of the show, Shido doesn't get a whole lot of character development. Sure, we get to see some more of his past but it doesn't change the way his character and
frankly
, he's getting redundant.
Sound (OST & Voice Acting):
One of the better parts of this new season. The soundtrack is full of life and vibrant, honing in on the darker parts of the story.
The half of the soundtrack features powerful orchestral pieces with an epic choir that intensifies the spirit battles as well as unique battle songs that feature edgy guitar riffs
. The other half is
a number of
pieces that
are used
for comedic purposes or
just
daily life.
I much as I want to love this series, the sloppy art and poor execution of the plot make it hard.
However
; I still enjoy the characters as well as the soundtrack for the show, so that makes up for a bit of the mishap.
An unexpected third season with an expected outcome. Date A Live III fails to deliver the quality and excitement that its source material exudes.
With sloppy art and animation as well as a very linear storyline that leaves most of the characters without any real development, Date A Live III leaves fans with a bitter taste in their mouths
.
---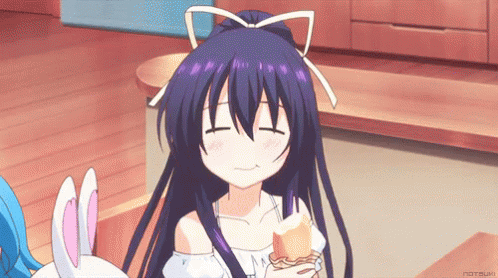 Best Girl: Yatogami Tohka
Even after all this time Tohka still places at the top for me. Her appetite and attitude about Shido make her as adorable as the first time I saw her back in 2013!
Honorable Mention: Natsumi
A troublemaker, yes, but it's quite hilarious to see her interact with the rest of the spirits. I enjoy both her forms and the fun that she brings to the story.