Sounan Desu Ka? (First Impression)
---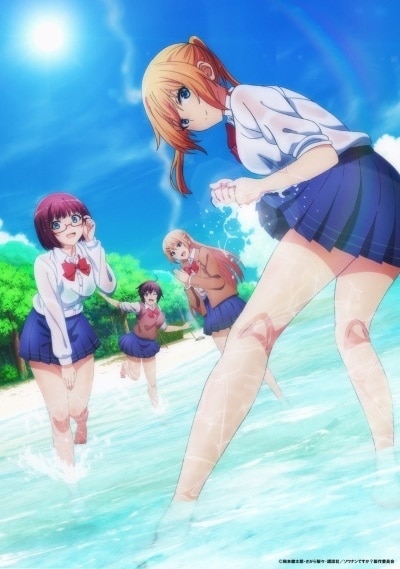 Source Material: Manga
Studio: Ezόla

Genres:

 Adventure, Comedy, Seinen
Synopsis: "Because of a plane crash … starting today, we're spending the springtime of our lives on a desert island!! There's nothing here, so we have to make everything!! And eat everything!! (Ugh!) Check out our high-school-girl survival story of courage and knowledge. We're actually doing pretty well! We learn how to eat cicadas, how to build traps, a simple allergy test, how to eat hermit crabs, etc." – Sounan Desu ka? (manga)
First Impression:
What a way to start the season, and what a way to start a show! Sounan Desu Ka is everything I hoped for and more! I really enjoy the art and character design and the animation isn't that bad. The outrageous tactics of survival have never been more amusing!
One of the surprising things is how educational this show is. While I'm not sure on the accuracy of the statistics and facts that are being thrown, logically…they make sense to me! Really excited about this one!
Recommendation:
YES
Short 12-minute episodes and quirky characters make Sounan Desu Ka a delight to watch!