Dungeon ni Deai wo Motomeru no wa Machigatteiru Darou ka II (First Impression)
---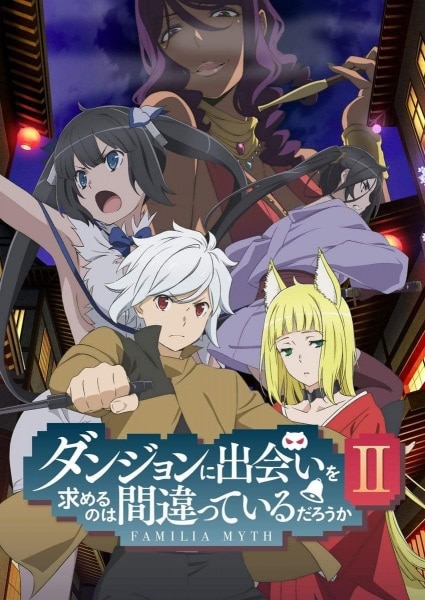 Source Material: Light novel
Studio: J.C.Staff

Genres:

 Action, Adventure, Comedy, Romance, Fantasy
Synopsis: Second season of Dungeon ni Deai wo Motomeru no wa Machigatteiru Darou ka.
First Impression:
The hype is real, Danmachi is finally back (and it's not a side story this time!) with a season two and a lot more story development! But within the first few minutes, our beloved Bell gets into a curfuffle and is forced into a feud between the Apollo and Hestia Familia.
Foreshadowing from the artwork suggests that the Apollo family has something else planned aside from this little feud that they started.
AH AIS-TAN IS LOOKING AS GRACEFUL AS EVER. I really enjoyed the Sword of Oratoria that was basically the first season through the eyes of Ais Wallenstein. If you skipped it, it might be good to run through it before fully committing to this season as it'll clear up a lot of things.
MY HEART IS FULL, OH MY GOODNESS.
My line exactly! It's going a pleasure to go through this new season and I'm curious as to where the story will lead us next!
Recommendation:
YES
A must watch if you've already seen the first season! If you haven't…GO DO IT!! A very special adventure awaits!