Kawaikereba Hentai demo Suki ni Natte Kuremasu ka? (First Impression)
---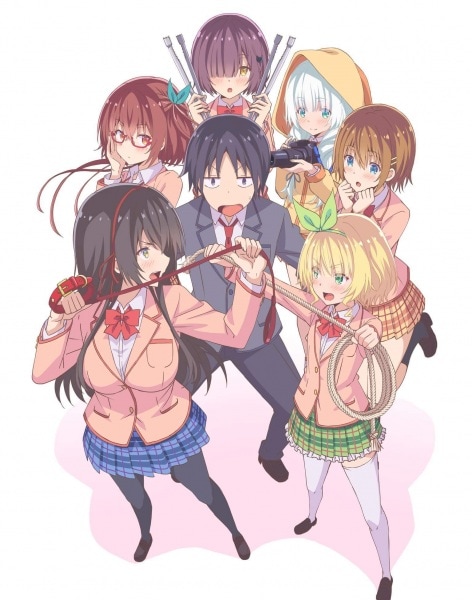 Source Material: Light novel
Studio: Geek Toys

Genres:

 Harem, Comedy, Romance, Ecchi, School
Synopsis: "A high school student whose year of not having a girlfriend is his age, Keiki Kiryuu, suddenly received a love letter. He is happy he can finally have a girlfriend, but is also surprised because not only there is no sender name but also includes a white underwear…??? The cute girls who gather around him are all weird and with reasons!? Who is the Cinderella who sent the underwear? The mystery called out mystery, even hentai was called out. A new feeling of love comedy that calls out hentei begins……!!" – MAL News
First Impression:
Pop Quiz! What's better than getting a love letter at the height of your youth?
Answer: When it also comes with panties!
What a start to a show…really I don't think I've seen anything quite like this. The art and character designs really compelling though, some of the in-between animations are in need of a little bit of spit shine.
As this is a waifu show, of course, we need to see all of them together! Again, it feels like the art is rough around the edges.
Awwww she wants a puppy! Me too, girl!
OI!!!! THAT'S WHAT YOU MEANT?!?!? Though….the character gap…..is…..very nice.
Recommendation:
YES
I say yes, but I'm sure there are a lot of people who aren't into the ecchi scene and with that don't watch this. But if you like to indulge in these shows from time to time (because same), I have a feeling that HenSuki will be an interesting watch!