Nakanohito Genome [Jikkyouchuu] (First Impression)
---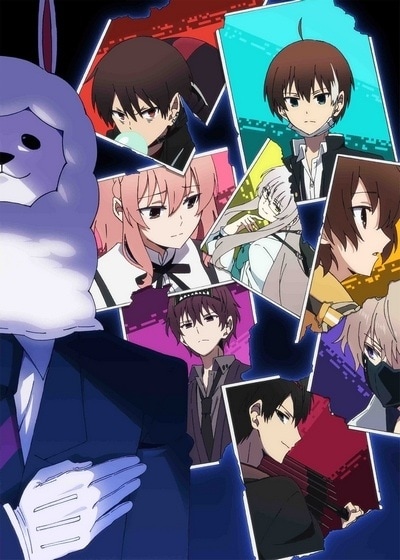 Source Material: Web manga
Studio: Silver Link.

Genres:

 Game, Drama
Synopsis: "Iride Akatsuki has unlocked hidden content in the game he's playing, 'Nakanohito Genome,' and it turns out that this content is a real-life game! He soon wakes up to find that he has been kidnapped and taken to a strange place, along with a number of other teammates. Each of them specializes in a certain sort of game, like cultivation games, fighting games, puzzle games, etc. A llama-headed 'teacher' gathers them after level 1 is cleared to explain how the game will proceed. Will this group of gamers succeed, and make it back to their real lives?" – 

Nakanohito Genome [Jikkyouchuu] (web manga)
First Impression:
Alright, another anime to watch! I wonder wha-
WHY IS THERE A GIANT PANDA?!
Pandarou is a good boi and you can't convince me ootherwise.
If this show wasn't already strange enough for you…the host is an Alpaca with a suit.
And he doesn't understand the concept of personal space…
AND IT'S A CUTIE ALERT!
I thought this show was about playing games not playing with the dead?!
….Just what did I watch? Normally I'd write about the anime along with the screenshots but this anime is so absurd there's hardly any time in between strange events. But I actually enjoyed this first episode despite the sporadic elements throughout the episode. The art and animation are a bit flat to me but the story is so unique that I can't help but want to watch more.
Recommendation:
YES
This one is out there in terms of story and predictability. Shows like this don't come back often and it'll be fun to see where this wild story will take us!