Nande Koko ni Sensei ga? [Review]
---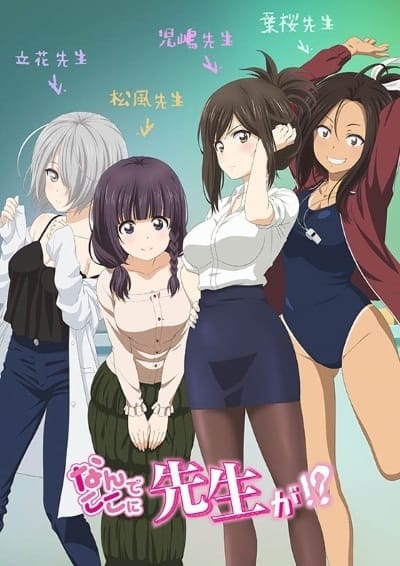 Studios:

 tear-studio

Source:

 Manga

Genres:

 Comedy, Ecchi, School, Seinen
Synopsis: "High school student Ichiro's female teacher Kojima-sensei is famous for being a "demon teacher." However, in front of Ichiro, she seems to be air-headed and clumsy, and he keeps finding himself in perverted situations with her in places like the in men's bathroom, in the men's bathhouse, in the pool, at the school infirmary, and elsewhere." -Nande Koko ni Sensei ga? (manga)
Well, I didn't expect this to be part of my "to watch" list, but here we are! Nande Koko ni Sensei ga?
is an ecchi filled show about students who end up in precarious situations with their teachers
!
Within these short 12-minutes episodes are various events that occur between four different student-teacher pairs
. While the motives are questionable, there is, in fact, moe for each of the teachers.
I actually enjoyed the artwork quite a bit. although the downfall was that half of it
was covered by
censored for reasons that you may already know why!
The character designs were solid and the animation was fluid and a bit over the top for a show like this, which makes the ecchi scenes…well…you know what I'm saying
.
The development was good for what it was and how short the show is. There's enough time set for each character and the story gets right to the point
as to
avoid any wasted time.
Sound (OST & Voice Acting):
The soundtrack is very limited, given how short the entire show was. A lot of recycled songs aside from the opening and the ending.
I'll be honest, this was a guilty pleasure of mine of the season.
It ended up being much more entertaining than I had anticipated and before I knew it, I was looking forward to watching it weekly
.
Fun-filled ecchi happenings involving your teacher?
Nande Koko ni Sensei ga is a straightforward story with questionable If you love the flow that To Love Ru offers, then try giving Nande Koko ni Sensei ga, a try
!
---

Best Girl: Kojima Kana
Tsundere's are my weakness, I admit, but I also found that Kana's scenes were much more entertaining to me than the others
. Plus her moe gap is much higher than the other teachers as well, in my honest opinion.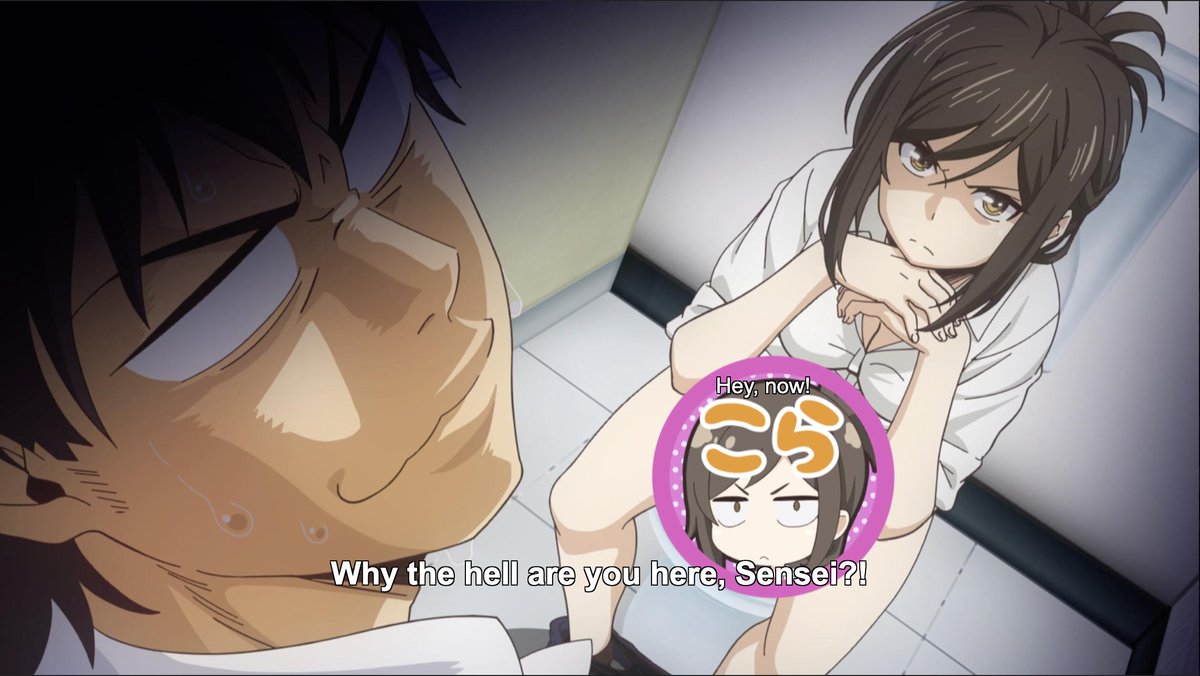 And here's a bonus image…just because 🙂
---
If you enjoyed this post, please consider buying me a
Or if you want to be on my Patrons page, you can become one on my