Watashi, Nouryoku wa Heikinchi de tte Itta yo ne! (First Impression)
---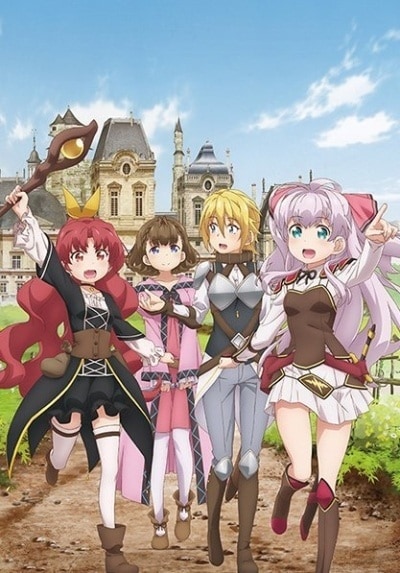 Studios:

 Project No.9

Source:

 Light novel
Genres: Comedy, Fantasy
Synopsis: "When the eldest daughter of the Ascham household, Adele, turned ten, she remembered everything from her past life when she was hit with a strong headache. She was Kurihara Misato in her previous life, who died when she was 18 trying to help a little girl, consequently followed by an encounter with God. During their meeting, she pleaded to lead an average life with average skills. After all, her somewhat capable self has been burdened with all the expectations brought up to her. However, things don't just go quite as planned as she has to be careful not upping to the S-ranks accidentally if she wishes to maintain her desired average life." -MAL News
First Impression:
Ah yes, the Isekai to make fun of all other Isekai! I've been looking forward to watching this one, it has a lot of good qualities
AHHH I LOVE THE CHARACTER DESIGN!
BIG CUTIE ALERT!! Long-time readers know…Tsunderes are my weakness
I love this juxtaposition with her innocent face and the big bad dragon! It's funny how they took her wish of "average" quite literally…
That's it, that's the running gag that will appear throughout the rest of the show!
Recommendation:
YES
Isekai fans should definitely check this one out! It's on the lighter side and a very fun show to watch. I really enjoy the artwork even though there is some rigidness to the animation at times but not enough to make me hate the show!
---
If you enjoyed this post, please consider buying me a
Or if you want to be on my Patrons page, you can become one on my