Shokugeki no Soma Shin no Sara (First Impression)
---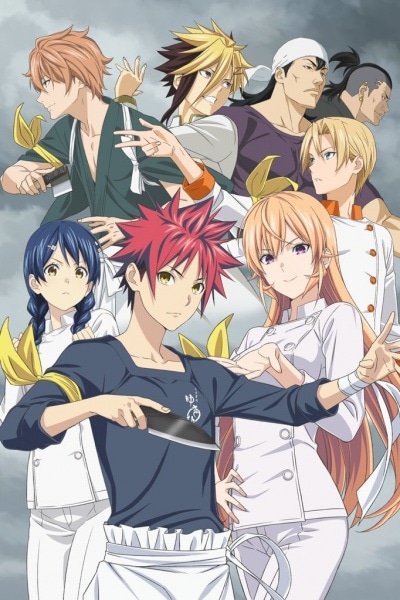 Studios: J.C.Staff

Source:

 Manga

Genres:

 Ecchi, School, Shounen
Synopsis: The fourth season of Shokugeki no Soma
First Impression:
Well, it's been a minute since the last time I've seen any Shokugeki no Soma! And it's starting off right where the previous season left off with the "Rebels" facing off against the newly established Elite ten.
Though while this is exciting that Shokugeki is back….the pacing continues to be a problem for the show. It seems like J.C. Staff just won't listen to its fans. The first episode zooms past several critical plot points such as Kuga's challenge to Tsukasa as well as Soma's confrontation with Megishima.
With that being said I'm still excited to see the rest of the story unfold. Depending on how the adaptation is, I might jump over to reading the source material…
Recommendation:
YES
One of my favorite series to date, and while the previous season didn't live up to the expectation that the fans wanted, it's still a fun and intriguing show. If you've never heard of this show before I encourage you to check it out! Don't let the first episode fool you into thinking it's just another show full of ecchi shenanigans! Shokugeki no Soma is insightful with a lot of interesting character and creative insight on the world of culinary art!
---
If you enjoyed this post, please consider buying me a
Or if you want to be on my Patrons page, you can become one on my