Mairimashita! Iruma-kun (First Impression)
---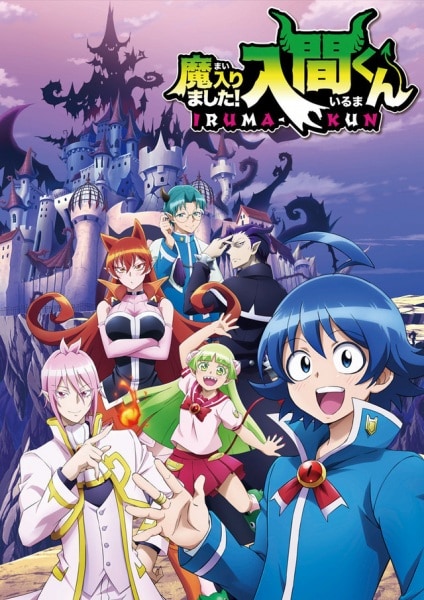 Studios:

 Bandai Namco Pictures

Source:

 Manga

Genres:

 Comedy, Demons, Supernatural, Fantasy, Shounen
Synopsis: "Ikuma is a kind-hearted 14-year-old boy whose parents sell him to demons for their own selfish interests. However, the demon he is sold to has no grandson of his own, so he dotes on Ikoma and sends him to demon school." -Mairimashita! Iruma-kun (manga)
First Impression:
Ok so this is a last-minute watch (which honestly I don't know why I'm doing this now because I'm really behind on other shows…) but here we go! I saw the key visual and really enjoyed the art so here I am!
Welp, not exactly the description of his parents I was expecting but humorous nonetheless! But ah yes! I love this artwork so much. It's simple but quite striking!
….well that escalated quickly…
…WELL THAT DEESCALATED QUICKLY!!!!!???
Oh!!! I really like this 90s Shounen anime aesthetic going on right now. Even the opening theme song gives off that vibe!
…….WHATTTT!?
That was a wild ride from beginning to end…and I enjoyed every single minute of it!
Recommendation:
YES
Not going to lie I really enjoyed this first episode. Maybe I'm just in the mood for a 90s anime but the art and the music, as well as the characters all, just fit perfectly together and I'm super excited to see what else this show has in store! It's a fun show that anyone can get into! A ridiculous fantasy comedy that'll have you smiling all the time!
---
If you enjoyed this post, please consider buying me a
Or if you want to be on my Patrons page, you can become one on my