Jibaku Shounen Hanako-kun (First Impression)
---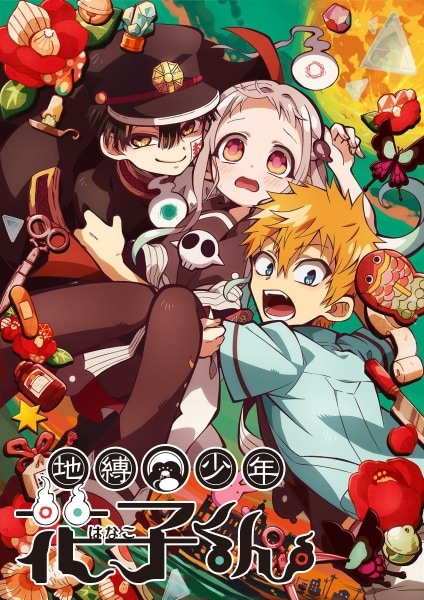 Studios:

 Lerche

Source:

 Manga

Genres:

 Comedy, Supernatural, School, Shounen
Synopsis: "At Kamome Academy, rumors abound about the school's Seven Mysteries, one of which is Hanako-san. Said to occupy the third stall of the third floor girls' bathroom in the old school building, Hanako-san grants any wish when summoned. Nene Yashiro, an occult-loving high school girl who dreams of romance, ventures into this haunted bathroom…but the Hanako-san she meets there is nothing like she imagined! Kamome Academy's Hanako-san…is a boy!" – Jibaku Shounen Hanako-kun (manga)
First Impression:
The key visual was really captivating to me so I'm really excited to see how the art turns out!
Oh my goodnesss gracious, the art is TOO CUTE.
It's time for a CUTIE ALERT!
These quick chibis scenes are so GREAT!
If this isn't top rate comedy then I don't know what is.
WHY HE GOTTA DO HER DIRTY LIKE THAY?!
Can we stop for a second and appreciate the wonderful composition that is this image? The sun's rays, the smooth animation, the slight angle that they are tiled, it's stuff like this that never makes me tired of anime.
Recommendation:
YES
If the art of the show didn't already hook you then the mischevious nature of Hanako will! I didn't expect this show to be so entertaining let alone so visually appealing! Part of me feels that this will be missed by a lot of people. Jibaku Shounen Hanako-kun is a very easy watch even for beginners of anime! This hidden gem has loads to offer as we'll probably encounter more youkai and mysteries!
---
If you enjoyed this post, please consider buying me a
Or if you want to be on my Patrons page, you can become one on my