Haikyuu!! TO THE TOP! (First Impression)
---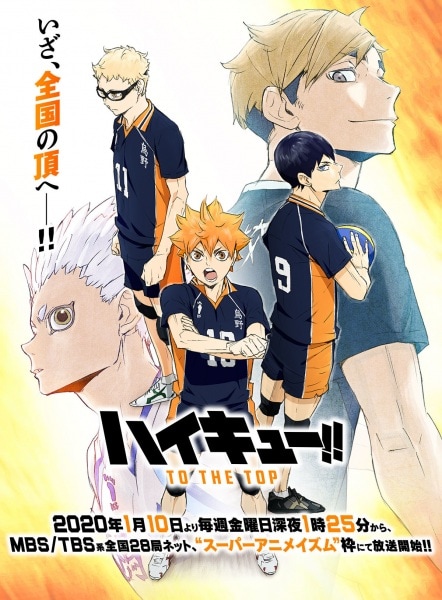 Studios:

 Production I.G

Source:

 Manga

Genres:

 Comedy, Sports, Drama, School, Shounen
Synopsis: The fourth season of Haikyuu!!
First Impression:
YES! We've all waited so long for Haikyuu! to return and now it's here! Let's get right into it!
Yo, Hinata is a MOOD.
HI QUEEN, YOU HAVE BEEN MISSED.
One of Haikyuu!'s strong points is the incredible moments that it creates within the shows, whether that detailed backgrounds, metaphorical moments, or just the skewed perspectives, it all comes together to create a really dynamic show.
Kageyama invited to All JAPAN?! Tsukki to mock all Japan?! But what about….
R.I.P.
Or….maybe not?
Bonus Image:
Recommendation:
YES
Haikyuu!! Is one of the greatest sports anime out there! The fluid animations during games, the dynamic character development, and rivalries throughout the episodes, and the incredible underdog story of Hinata Shoyo. There's a lot going on in Haikyuu! and if you aren't watching it, you're missing out!
---
If you enjoyed this post, please consider buying me a
Or if you want to be on my Patrons page, you can become one on my