Rikei ga Koi ni Ochita no de Shoumei shitemita (First Impression)
---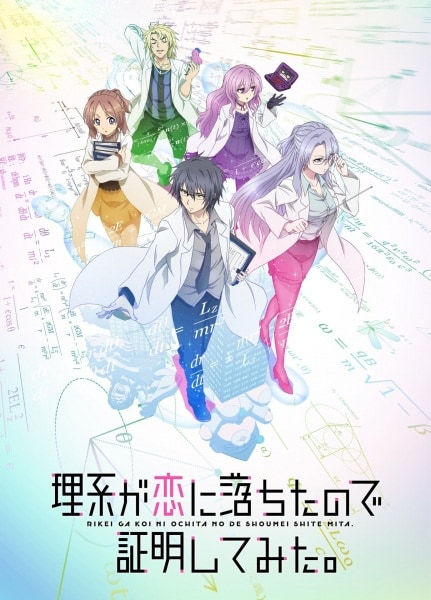 Studios:

 Zero-G

Source:

 Web manga

Genres:

 Comedy, Romance
Synopsis: "Yukimura Shinya and Himuro Ayame are two scientists that want to find out if love can be solved by a scientific theory. These two scientists also have feelings for each other and want to be able to solve their feelings through similar theoretical facts. With this perfect opportunity, these scientists will attempt to solve the theory of the love they express for each other." – Rikei ga Koi no Ochita no de Shoumei shitemitai (manga)
First Impression:
This will be an interesting one for sure, how exactly do they plan on measuring the concept of love?
YOU ARE ALL THE SEROTONIN I NEED.
I really enjoyed that opening, the show's composition, and the overall character designs!
There are questionable things in the 2.2-3% range…
For a simple and quirky show, it has really nice backgrounds!
THEY EXPERIMENTED WITH THE KABEDON?!
I CAN'T, THIS IS TOO CUTE.
Recommendation:
NO
Didn't expect that answer? I didn't either…but as cute and cool as the art and characters are, it just feels very disconnected. The story is broken up into segments of different experiments or character introductions. It just doesn't feel like there's a lot of substance within the show when there should be! Some of the animations are also choppy and misshapen resulting in awkward artwork. There is potential here but as of right now. I'm not hooked just yet.
---
If you enjoyed this post, please consider buying me a
Or if you want to be on my Patrons page, you can become one on my