Koisuru Astroid (First Impression)
---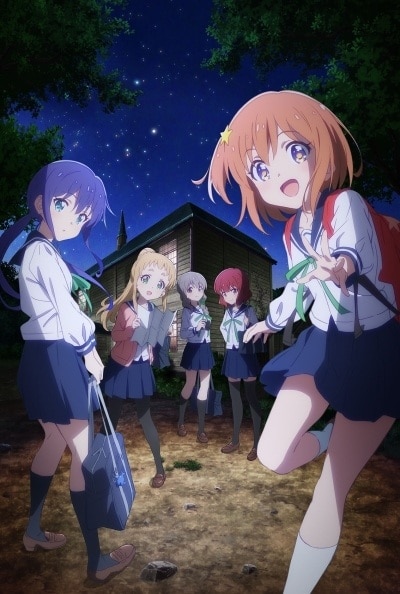 Studios:

 Doga Kobo

Source:

 4-koma manga

Genres:

 Slice of Life, Comedy, School
Synopsis: "When she was little, Mira Kinohata met a boy named Ao at a campsite in town. While gazing at the starry sky together, Mira learns that there's a star with the same name as herself, but no star named Ao. The two then promised to one day explore asteroids together and find a star to name it after him. Several years later, Mira enrolls at the Hoshizaki high school and decides to join the astronomy club to fulfill her promise. However, she learns that the astronomy club will be merged with the geological research society to form the earth science club. Reluctantly, Mira goes to the club room and is reunited with Ao Manaka—the person she made the promise to explore asteroids with—and is shocked to learn that she is a girl!" – MAL News
First Impression:
Going into this one blind! I got hooked on the animation from the preview and now I have to watch this show!
Two minutes in and the show is already really, the amount of attention to detail and use of colors really brings out a sense of awe.
Aw, they're gonna be the cutest couple!
Wow, the clear foreground, middle ground, and background make the art feel so much bigger than it actually is. This is crazy that it's based off of a 4-koma manga.
IT'S YURIIIIIIIII TIMEEEEEEEE!!!
SAME GIRL.
Recommendation:
YES
Jokes aside, this looks like a genuine show. The artwork is beautiful and the story is interesting. Whether this is a masterpiece is still to be seen. I'm interested in how a 4-koma manga can translate into a whole season of anime but I guess that's why I'm here!
---
If you enjoyed this post, please consider buying me a
Or if you want to be on my Patrons page, you can become one on my