Enen no Shouboutai: Ni no Shou (First Impression)
---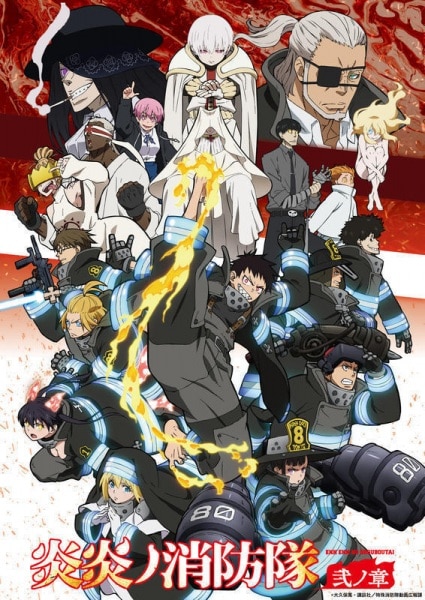 Studios: 

David Production

Source: 

Manga

Genres:

 Action, Supernatural, Shounen
Synopsis: Second season of Enen no Shouboutai
First Impression:
The time has come! After the intense ending of season 1, I've been craving more Enen no Shouboutai and finally…FINALLY, the new season is here!
I like that the episode opens up with Shinra reminiscing about the last battle as well as quick flashbacks of various scenes from the first season. It's always great to have a quick refresher before diving into the new material. And who can complain about our favorite fire fighting girls in casual clothing!? Can I get a HELL YEAH?! Now you may be wondering about Maki and…
Let's just say that her image of herself in a dress is something we all want!! MORE MUSCLE MAKI PLEASE!
Ah yes, you can't have an Enen no Shouboutai episode without a fight with an Infernal! The art and animation don't disappoint giving us high energy and dynamic fight scenes with quick reminders of our favorite character's special moves!
Oh, Lieutenant Hinakawa…
Recommendation:
YES
As you can see, the first episode is a quick introduction back into the story, cramming everything that we love about the show (articulate and intense fight scenes and great comedy) into an episode staying light-hearted for the most part. This season looks like it'll pick up the pace from the last season so get ready for more fire fighting and diving deeper into the story of Enen no Shouboutai!
---
If you enjoyed this post, please consider buying me a
Or if you want to be on my Patrons page, you can become one on my