Me and Music Tag & Favourite 5 (Anime) OSTs Tag [May 26, 2021]
Hi Anime Gang!
I've been hammered by life and side project and haven't had time to sit down and write on the blog! I figured I'd pop in and low and behold a new tag from Ethan_07 from Anime as a Cup of Tea! Looks like Annie got him with a double tag post lol! I'll TAG along and do both as well! Also if you think that I'm procrastinating on the other tag posts that I still need to do…THEN YOU ARE ABSOLUTELY CORRECT. But of course, the rules!
FRIENDLY REMINDER TO WEAR GOOD HEADPHONES OR USE GOOD SPEAKERS WHEN LISTENING TO THESE SONGS!
---
Me and Music Tag
Rules:
(1) Link back to the original (Sophie @ Me and Ink) so she can see your answers and listen to the tunes.
(2) For every prompt you choose to do, name 1-5 songs (you can use Sophie's graphics).
(3) Have fun and play your music LOUD!
It's a Love Story
(your favourite songs about love)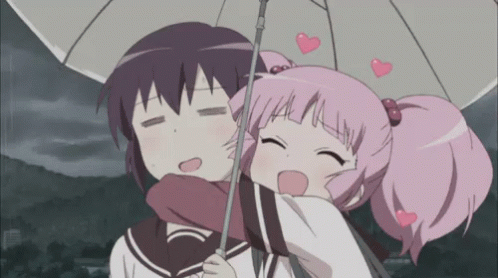 So followers of the blog know that my taste in music is quite…..varied! So don't expect one sound or genre! Also I put them in the order I think would transition well…if you decide to listen to all of these!
Porter Robinson recently dropped his Nurture album and I have been OBSESSED with EVERY. SINGLE. SONG. And out of all of those songs Blossom stands out a fair amount with it's more organic and down to earth sound. A pure love song from Porter to his girlfriend Rika. There's a long backstory but I'll spare you the sappy story. Sometimes music can get over complicated with sound designs, layers, effects etc. Blossom is a song that pulls emotions through an acoustic guitar, ambient white noise, and two vocal tracks. Pretty sure I cried the first time I listened to this…
I've been a Jon Bellion fan for quite some time, his music is so expansive as it pushes genre boundaries with it's unique sound and space that it creates. He has a talent for pulling words (and even gibberish) into a beautiful cohesive story the words don't only give a songs meaning, the pronunciation and rhythm of the lyrics contribute to a song in a way that I don't see from other artists. His style and sound shine the most through his acoustic sessions which is why I prefer these over the studio versions, but I love both too!
Honey Whisky randomly hit my Spotify during one of my late night music listening and I've been in love with it ever since. The instrumental's got this unexpected "kick" to hit and SATICA's soothing vocals ties together the song in a nice pretty package. SATICA is fairly underground at this point and Honey Whiskey is one of her older songs, so if you like it I'd give her other songs a try!
A collab that I never saw coming. eaJ (from DAY6) and keshi make for quite a duo! Each have their own style but together they create some pure magic. Pillow talks has a dark vibe yet still feels warm and comforting, keshi's signature guitar licks and strumming patterns creates a really wonderful texture in the second half of the song, even if it does change the atmosphere a bit (is it me or is the sound… erotic??) LOL either way I really enjoy this song, the transition from eaJ to keshi took some time to get used to but now I can't get enough of it.
I've been a SLANDER for the loooooongest time. They were known for their emotional yet hard hitting sound. A new genre in the EDM spectrum called "heaven trap" which features big bass and euphoric drops. It's been getting a lot of traction the past few years. At this point, anyone in the EDM community sees SLANDER as a household name. Said the Sky also another big name in the EDM world that write extremely emotionally uplifting songs. With a collaboration like this, the SKY is the limit! Potion's drop hits HARD and is a wonderful end to the Love section of the tag!
Let's Get Down to Business
(songs that motivate you)
Growing up as an Asian American, I had to go through a lot of things that are very easy to talk about. This song hits a really soft spot that I had shoved deep in the darkest parts of my heart. To me it's a reminder that the choices that I make don't only affect me but those that are closest to me. It also reminds me to appreciate and respect the culture that I came even if I don't understand or agree with it sometimes. I've done a lot of things, both good and bad but to grow from those experiences is what makes the journey so rewarding, you just have to keep an open mind and learn from all the mistakes that you make. This song motivates me to be a better person.
Wow that last song got a little emotional! But to take a step back, here is one of my favorite songs by Kero Kero Bonito (yup the same band that made that flamingo song LOL). Kero Kero Bonito's sound is so carefree and uplifting! While motivation sounds like you gotta be productive, always remember that you can't be motivated forever. We're not machines and it's OK to take a break to do what you love to do! Want to travel? Want to spend a weekend to play your favorite game? Write poems on your back porch? Watch your favorite show all day? Take a walk along the beach? Do it! Nothing will get you more motivated than taking a BREAK, because if you don't…you risk LOSING YOUR MIND!
Speaking of losing your mind…Jai Wolf's album Cure to Loneliness features a song called Lose My Mind! Similar to Break by KKB, the songs focuses on the idea that sometimes to you need to take a pause before things come crashing doubt. But this is also a reminder that other people lose their mind as well, we aren't the only ones. So take a break, enjoy your day, and then come back refreshed and knock what ever you have to do out because tomorrow is ANOTHER DAY
Is anyone getting tired of my cheesy transitions yet? Don't worry we're close to the finish line (no, we're not but at least the songs are good?)! Dabin and Inukshuk have a way with music, creates these big spacious songs that really take you to another world. Another Day is about accepting yourself as you and all of your perfect imperfections. Take the time to explore places you've never been, meeting new people, going on spontaneous adventures, and just living in the moment because some times we so occupied with work, routines, or responsibilities that we some times forget to LOOK AT THE SKY.
SUPRISE, it's another Porter Robinson song! It's also another song from the Nurture album that I was talking about earlier. At this point you're probably thinking…"Kirito…most of these songs are about taking a break or just living life…how does that motivate you?" That's just it. If you don't enjoy the moments that you're in now, how can you motivate yourself to work towards the future? I've learned quite recently that you need to enjoy your everyday life, yes you still need to work to get money to put food on the table or pay for things, but we forget that work shouldn't be our entire life! Do what you love to do and everything will come naturally but also remember that when it starts getting too much…to take a break.
Shut Up and Dance
(songs you have to dance to)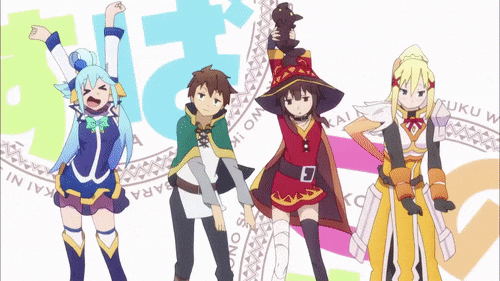 Since the title is "SHUT UP AND DANCE!" I'll spare the commentary and just throw in some songs that always get me out of my chair!
If This Was a Movie
(favourite songs from movies/tv/broadway)
So as I watch more anime movies that I do any other type of movies, the majority of this section will be pretty simple.
I vaguely remember the story of Colorful but I still feel the emotions that it gave me as I watched the movie. This song in particular really hit me hard as it played in time with the rolling credits. Colorful also had one of the most memorable soundtracks I've heard to date. There's a melancholic quality that hits just the right about of sadness but still give you a glimmer of hope that one day everything will be OK. It's a bit hard to put into words but if you need a good movie, Colorful is the way to go (you may or may not ugly cry at the end).
You ever ugly cry in the theater after a movie ends? That was me during the credits of this movie. The story was one reason but the song was the tipping point in being depressed or full on sobbing in public. Sumika has been a long time favorite and to be able to hear them in one of the best anime movies I've ever seen was a HUGE treat and also contributed to ugly crying in front of strangers.
Hiroyuki Sawano never misses with his music! One of my favorite composer of all time with his powerful sound that just blows you away! While I love Promare a lot, I think without the soundtrack the movie would've felt a bit flat as there were some strange gaps in the story, the music with it's lyrics helped fill in those gaps and also grounded the space and atmosphere that the story creating.
Writer in the Dark
(favourite lyrics from songs)
I think this section is will be pretty open ended so like the dance section I'll post my favorite lyrics with no explanation.
"Feel bad, go to bed
Wake up even worse, yeah
So sad in my head
Feelin' like a curse
I need medicine, medicine, medicine
All my skeletons out for the taking
I don't even know if I'ma make it
I'm afraid of myself and I hate it
All my skeletons out for the taking
Somebody take 'em"
"'Cause all the kids are depressed
Nothing ever makes sense
I'm not feeling alright
Staying up 'til sunrise
And hoping shit is okay
Pretending we know things
I don't know what happened
My natural reaction is that we're scared"
"Today the world is gonna me do right
The sun is rising in my head
Until I just cannot believe my eyes
And you tell me it's another phase
Does it matter if it's real or not?
I don't think I'll ever have enough
Make it so the fire doesn't stop
Are you listening to me?"
Always remember us this way
(songs that remind you of your childhood)
I remember listening to this song on repeat in my mom's cassette tape in our family 1995 Toyota Camry. You could say this was the start of my KPOP obsession, unbeknownst to my mom LOL. And of course who could forget the iconic English dub of the music video?!
Lionel was always a staple in the CDs that my dad hoarded back in the day. This song would later be my go to karaoke song! And I recently found an original press of the album that featured Hello and I never been happier!
Ah yes the king of pop himself along with Paul McCartney makes for a dynamic duo! I still have the original CD for the Thriller CD and recently found a vinyl for the same album! The Girl Is Mine is hands down my favorite song from the album and I would sing both parts on my own as a kid…man I'm starting to feel old…
Believe it or not, Death Note was my first anime TV series that I watched all the way from start to finish! Also funny story about it is that one of my middle school friends was the one that convinced me to watch it with him. He actually dropped it after the 4th episode and I just kept going until I finished it. That was the beginning of my anime adventure (though I've seen a handful of movies before like the Studio Ghibli movies).
Playlists:
These are just some nice playlist that I've been jamming to lately on YouTube!
---
Favourite 5 (Anime) OSTs
Alright it's time for the next tag! Looks like there aren't any rules so I'll just pick 5 OSTs that I really enjoyed!
#5 Sword Art Online
Sword Art Online will forever hold a place in my heart, not only it's imaginative world building and characters but also it's mesmerizing and magical soundtrack (also because I loved Kirito's character so much I decided to incorporate it into my own alias…). This soundtrack was actually one of the first OSTs to get me interested in OSTs! You could play any song from the soundtrack and I could tell you immediately that it was or wasn't from SAO. The distinct sound and composition are unique to this show and this show alone. Swordland also takes the cake as my favorite, because who could forget the first time Kirito used dual sword and unleashed the star burst stream? Even to this day, that scene leaves me speechless.
#4 Zankyou no Terror
Zankyou no Terror is one of the shows where you had to be there to know about it. It still hides in the shadow and so many people are missing out on the complex and tension filled story that it presents so well. Personally I think this is OST is one of Yoko Kanno's best work.
#3 Release the SPYCE
Release the SPYCE was a show that I never thought I would love as much as I do (I bought the limited edition blu ray premium…THAT'S how much I love it lol). The soundtrack is one of my favorite OSTs of all time. I found a quick preview of the entire thing because the entire OST is just so diverse and one song won't be able to show the range and quality that it has. A great balance between Nu-jazz, trap, dubstep, and of course the signature piano pieces. The OST brings forth an energy that I have been longing for in anime and I couldn't be more happier being able to share this with others!
#2 Violet Evergarden
As if Violet Evergarden wasn't already emotionally taxing enough, then you get to the OST and OOF here comes the tears (someone go get me some tissues and ice cream!). With Violet Evergarden's complex characters, story, and animation, to really stand out the OST needed to be simple but still heavy with emotion and intention. Evan Call does a phenomenal job doing just that. The melodies are simple, then layered on to one another with a range of instruments. The layering is what makes it complex but if you listen to each string of notes individually it's nothing too overwhelming and I think it complements the show very well.
#1 Re:CREATORS
And last but not least, a lesser known work by Hiroyuki Sawano! I can't get over his pieces and Re:CREATORS is one of my favorites, even if there aren't a lot of people who've seen the show! It's definitely a recommendation from me! It's very rare that anime OSTs feature vocals outside of the Opening Theme and the Ending Theme. Sawano-san somehow makes it work and with the explosive "Sawano Drop" that is the chorus his pieces never fail to catch your attention and amplify the action on screen!
---
Annnnnnnd that's the end of the post! Wow, it ended taking a lot more time and being a lot longer than I anticipated it would be! I hope you enjoyed it and maybe even found a new song or anime to enjoy!
Nominations:
Celestrial Sparkles from How Anime Stuff Works
Of course, you don't need to do this tag! Just thought it would be fun to spread some fun! Well thanks for reading to the end and I'll see you on the next one!