Anime to Look Out For in Early 2019!
*Warning! Long Post Alert!*
While I still have a 10-page paper and a 50-page Real Estate Report due in the next few days, I thought I'd spend some time highlighting some anime that I'm looking forward to in the coming anime season!
This is something completely new and random but if you guys like it and want me to do some more please leave a like and comment on what anime you're looking forward to seeing! I will still be doing first impressions as the first episodes roll out so stay tuned for those too.
Alright then, let's go!!
---
5-Toubun no Hanayome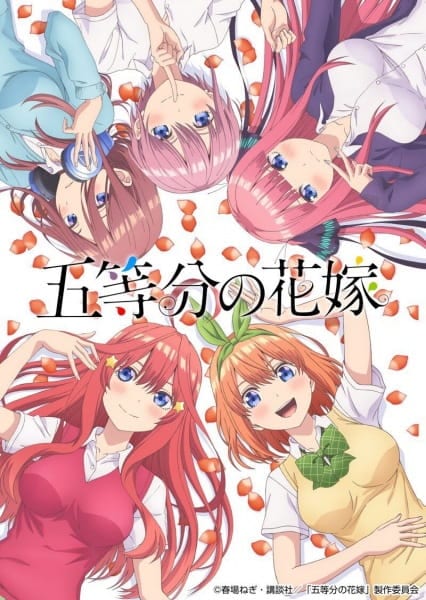 Source Material: Manga

Studio: Tezuka Productions

Synopsis: Fuutarou Uesugi is a poor, antisocial ace student who one day meets the rich transfer student Itsuki Nakano. They argue but when Uesugi realizes he is to be her tutor, he tries to get on better terms. While trying to do so he meets four other girls.
I can already tell that I'll really enjoy the artwork, cause c'mon look at the promo art! While the harem genre can get dull and redundant I'm hoping that this one pulls through with an interesting story!
---
BanG Dream! 2nd Season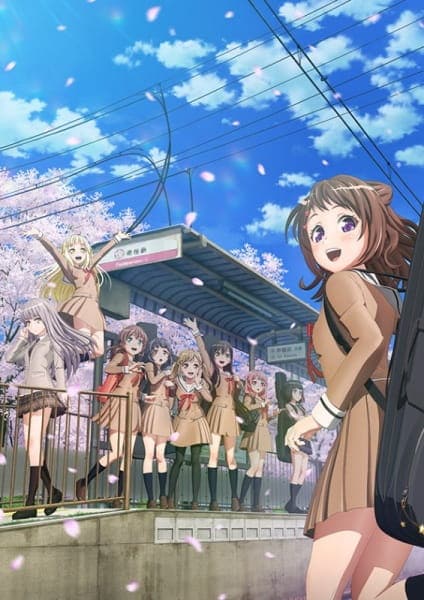 Source Material: Other

Studio: SANZIGEN

Synopsis: Second season of BanG Dream! series
Having seen the first season, of course I'm going to continue this one! BanG Dream, for those of you who are new to it, is a multimedia project that includes a mobile game (that's playable on both the JP and US stores!), an anime, as well as live performances where the voice actors themselves play their characters' instruments! It's very impressive and ambitious project and so far it seems to be doing very well! The first season focuses solely on Poppin' Party, which is one of five bands that are featured in the game. I'm hoping they give Roselia a lot of screen time! I am a little worried as the promo art is showing 3D models rather than 2D art… Ideally, they would stick to 2D art and only use 3D for performances.
Review of Season 1 —> here
---
Date A Live III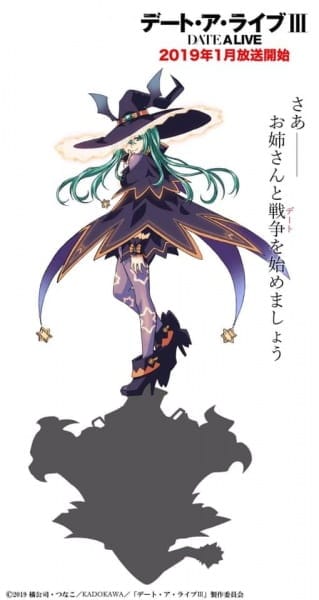 Source Material: Light Novel

Studio: J.C. Staff

Synopsis: The third season of Date A Live
Date A Live was one of my favorites back when the first season aired but somehow I lost interest when the second one came around. The storytelling lost its charm and I grew bored of the repeated gags. So I hope that changes in this third season! Also, I need to watch the movies…
---
Kakegurui××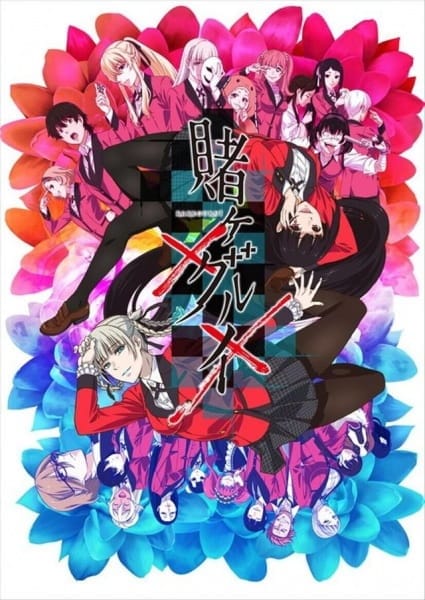 Source Material: Manga

Studio: MAPPA

Synopsis: A second season of the anime series was announced at the "Hyakkaou Private Academy Cultural Festival" special event, hosted by planning and production company Avex Pictures. -Anime News Network
Kakegurui is one of those really good anime that doesn't get the publicity that it deserves. I'm really glad it's coming back with another season!
Review of Season 1 —> here
---
Mahou Shoujo Tokushusen Asuka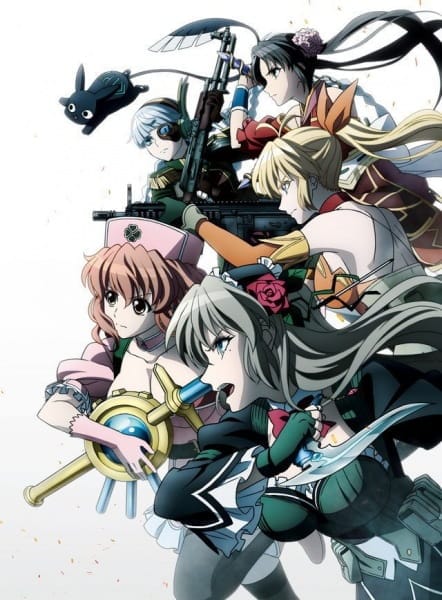 Source Material: Manga

Studio: LIDENFILMS

Synopsis: "Three years ago, alien invaders ravaged the Earth–until they were defeated by a group of young women blessed with powers from a mysterious source. The girls went back to their normal lives after vanquishing the ghastly monsters, but that time of peace is about to end. The same malevolent creatures have resurfaced, which means it's time for the Magical Girl Special Ops forces to head back to the battlefront and defend mankind." -Mahou Shoujo Tokushusen Asuka (manga)
This year seems to be the year of the Magical Girls, just one after another! Right after Mahou Shoujo Site I'm getting tired of the genre but I'm willing to give this one a try because it does look appealing. From the trailer, it looks to be quite a bloody show, but I'm hoping that it's not edgey just to be edgey. Forcing that type of vibe doesn't just make new audiences uncomfortable but hardcore anime fans will just laugh at it. Though I do love the character designs from the promo art, so that's something!
---
Mob Psycho 100 II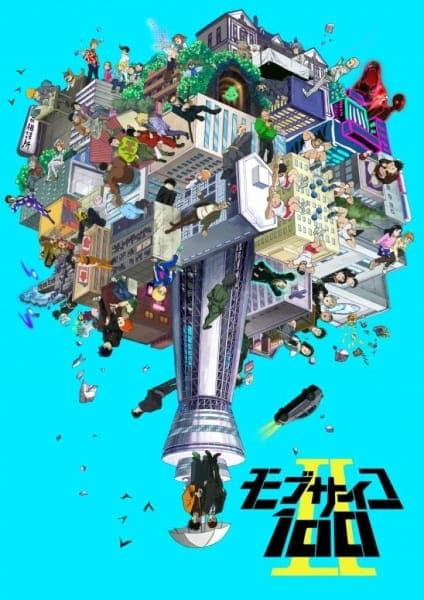 Source Material: Manga

Studio: BONES

Synopsis: The second season of Mob Psycho 100.
I've been a fan of Mob Psycho 100 since its first episode and for us to get another season so soon is very exciting! This anime is known for its eccentric character, wacky character design, and mind-blowing fighting animations. Definitely going to be on the top of the "to watch" list!
Review of Season 1 —> here (FYI This review was made when the blog was first created so….may or may not be helpful lol)
---
Pastel Memories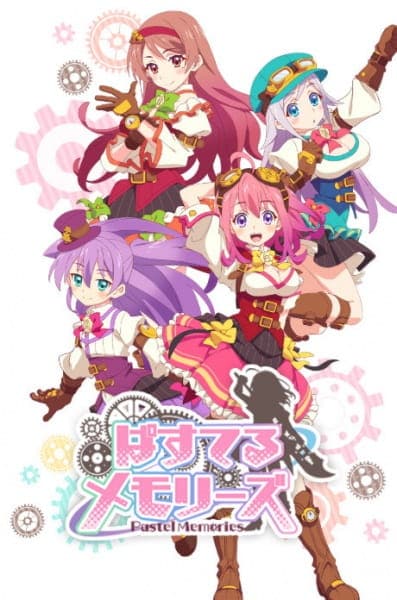 Source Material: Video Game

Studio: project no. 9

Synopsis: "The story takes place in a future Akihabara where otaku culture has declined. Players play as a shopkeeper of an otaku shop. Together with the heroines who are in fact otaku girls, the shopkeeper starts helping people claim their lost otaku memories back." -QooApp
OKAY, THE ART IS TOO CUTE WITH THIS ONE. I love the character designs, it's super colorful paired with the frilly yet steam-punkish outfits makes out for quite an appealing attire! The
---
Tate no Yuusha no Nariagari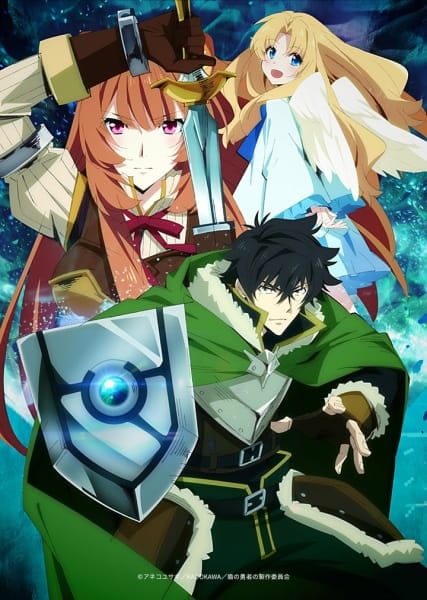 Source Material: Light Novel

Studio: Kinema Citrus

Synopsis: "Naofumi Iwatani, an uncharismatic otaku who spends his days on games and manga, suddenly finds himself summoned to a parallel universe. He discovers he is one of four heroes equipped with legendary weapons and tasked with saving the world from its prophesied destruction. As the Shield Hero, the weakest of the heroes, all is not as it seems. Naofumi is soon alone, penniless, and betrayed. With no one to turn to, and nowhere to run, he is left with only his shield. Now, Naofumi must rise to become the legendary Shield Hero and save the world." -Anime News Network
This is an interesting one! Isekai anime has always been a favorite of mine, so we'll see how this one holds up to the rest! I expect our main protagonist to be an over-powering but who knows? The promo art looks alright…I only three shades for hair…in a promo poster….that a bad sign.
---
Yakusoku no Neverland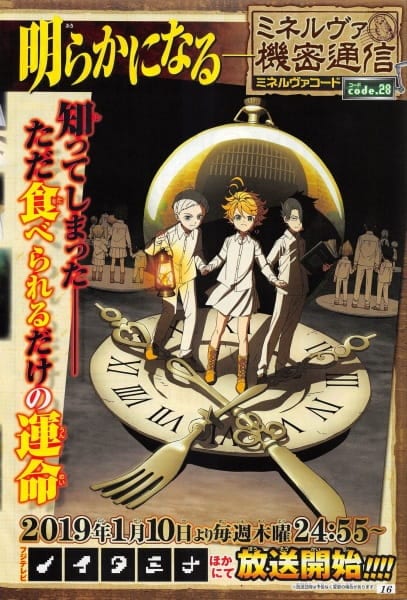 Source Material: Manga

Studio: CloverWorks

Synopsis: "Emma, Norman, and Ray are the brightest kids at the Grace Field House orphanage. And under the care of the woman they refer to as "Mom," all the kids have enjoyed a comfortable life. Good food, clean clothes, and the perfect environment to learn. One day, though, Emma and Norman uncover the dark truth of the outside world they are forbidden from seeing." -Yakusoku no Neverland (manga)
I've been a big fan of CloverWorks and I'm excited to see how they adapt Yakusoku no Neverland into an anime. The synopsis is pretty dark and I'm hoping that is true for the anime as well. While I have no experience with Yakusoku no Neverland at all, I'm looking forward to the anime!
---
And that's that!
What are you planning to watch this coming season? Is there an anime that you think I should watch?
Let me know down in the comments below!