Kirito's Top 10 Anime of 2018!!
As 2018 comes to a close, I thought it would this would be a good time to reflect on the anime that we've seen so far this year!
Below are 10 of my favorite shows that aired  (in no particular order). The purpose of this post is to expose you to new anime that you may not have seen yet! So with that in mind, I only included anime that had their first season in 2018 and weren't excessively talked about. Without further ado, let's get started!
---
Hataraku Saibou!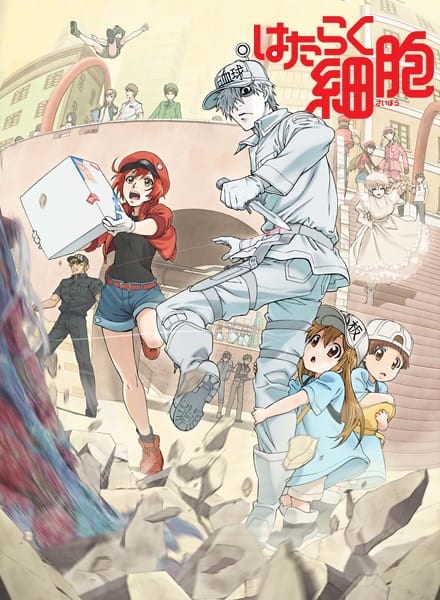 Source Material: Manga

Studio: David Productions

Synopsis: "This is a story about you. A tale about the inside of your body… According to a new study, the human body consists of approximately 37 trillion cells. These cells are hard at work every day within a world that is your body. From the oxygen-carrying red blood cells to the bacteria-fighting white blood cells, get to know the unsung heroes and the drama that unfolds inside of you! It's the oddly relatable and interesting story that is the life of cells!" – Aniplex USA
Hatarku Saibou, or Cells at Work!, is both an educational and entertaining show. The way the function of a cell influenced its character design such as Kousankyuu, aka Eosinophil, has twin tails because that specific cell has a bi-lobed nucleus! This makes for more amusing and logical character designs. I really enjoyed learning about the different types of cells and what their role is in the human body!
Check out my full review —> here
---
Yuru Camp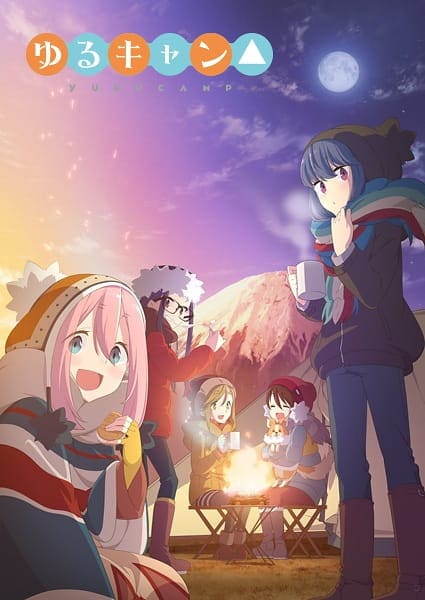 Source Material: Manga

Studio: C-Station

Synopsis: "While the perfect getaway for most girls her age might be a fancy vacation with their loved ones, Rin Shima's ideal way of spending her days off is camping alone at the base of Mount Fuji. From pitching her tent to gathering firewood, she has always done everything by herself, and has no plans of leaving her little solitary world. However, what starts off as one of Rin's usual camping sessions somehow ends up as a surprise get-together for two when the lost Nadeshiko Kagamihara is forced to take refuge at her campsite. Originally intending to see the picturesque view of Mount Fuji for herself, Nadeshiko's plans are disrupted when she ends up falling asleep partway to her destination. Alone and with no other choice, she seeks help from the only other person nearby. Despite their hasty introductions, the two girls nevertheless enjoy the chilly night together, eating ramen and conversing while the campfire keeps them warm. And even after Nadeshiko's sister finally picks her up later that night, both girls silently ponder the possibility of another camping trip together." -MAL Rewrite
Yuru Camp was a wonderful picturesque show that had me wanting more and more. Definitely one of my favorite shows of the year, from its wonderful art to the characters but especially the show's pace. The easy and slow pace that the show exudes is wonderful very much needed from all of the heavy story driven shows that I was watching at the time.
Check out my full review —> here
---
Tensei Shitara Slime Datta Ken
Source Material: Manga

Studio: 8bit

Synopsis: "'Rimuru Tempest' is the new name of a slime in a fantasy world taken by a former 37-year-old human Satoru Mikami after he is killed by a passing robber. Broken free from ordinary, stale past life, his fresh adventure in a fantasy world as a slime monster with unique abilities begins." -MAL News
I know what you're thinking, "Oh great, another Isekai anime". And I won't argue with that, but it's a GOOD Isekai anime. The premise may seem cliché but the story is a much more rewarding experience that most would think. The art and animation is my favorite of the year and the story itself is very hard to stop once you get started. I've felt like I needed more every single episode! Not to mention an overpowered main character but like…..he's a slime! So to see Rimuru dominate this world as the lowest of creatures is extremely satisfying.
Check out my full review —> here
---
Goblin Slayer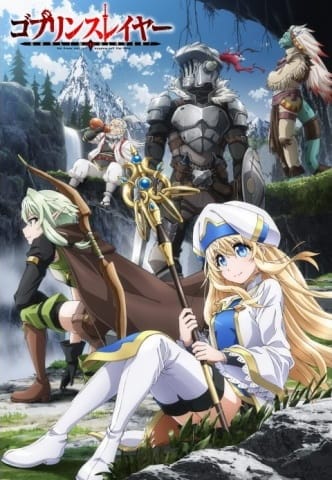 Source Material: Manga

Studio: Tezuka Productions

Synopsis: "A young priestess has formed her first adventuring party, but almost immediately they find themselves in distress. It's the Goblin Slayer who comes to their rescue—a man who's dedicated his life to the extermination of all goblins, by any means necessary. And when rumors of his feats begin to circulate, there's no telling who might come calling next…" -Yen Press
I'm sure we've all had our encounters with goblins, from video games to fantasy-oriented anime but I don't think we've seen goblins quite like this. Don't be fooled by the cute character design shown in the promotional art, Goblin Slayer is a very dark anime with many controversial themes and is intended for a MATURE audience. Now that the warning is out of the way, Goblin Slayer is a very interesting show. The depiction of goblins and the dark world of Goblin Slayer is engrossing, to say the least. The danger that the adventurer's face was already terrifying before but adding this dark realism to injuries, consequences of bringing the wrong equipment, naivete all plays a factor to whether you come back home alive…or not.
Check out my full review —> here
---
Violet Evergarden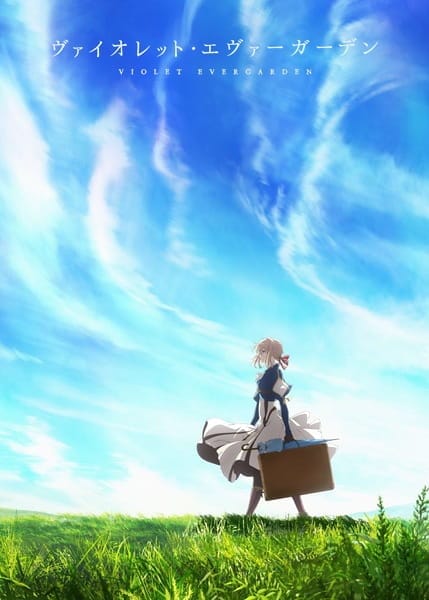 Source Material: Light Novel

Studio: Kyoto Animation

Synopsis: "A certain point in time, in the continent of Telesis. The great war which divided the continent into North and South has ended after four years, and the people are welcoming a new generation. Violet Evergarden, a young girl formerly known as "the weapon", has left the battlefield to start a new life at CH Postal Service. There, she is deeply moved by the work of "Auto Memories Dolls", who carry people's thoughts and convert them into words. Violet begins her journey as an Auto Memories Doll and comes face to face with various people's emotions and different shapes of love. There are words Violet heard on the battlefield, which she cannot forget. These words were given to her by someone she holds dear, more than anyone else. She does not yet know their meaning but she searches to find it." -ANN
Violet Evergarden takes the cake for the most beautifully animated and most emotional show of the year for me. The articulate storytelling through the eyes of Violet Evergarden paired with Kyoto Animation's incredibly fluid and painting like art and animation is almost like a dream come true. Violet Evergarden is an emotional journey of self-discovery and trying to find the meaning of the words three words she had heard on the battlefield.
Check out my full review —> here
---
Wotaku ni Koi wa Muzukashii
Source Material: Web Manga

Studio: A-1 Pictures

Synopsis: "Narumi, a female office worker who hides her fujoshi lifestyle, and Hirotaka, a handsome and capable company man who is a game otaku. The two seem perfect for each other, but love is difficult for an otaku." -Wotaku ni Koi wa Muzukashii (manga)
I've always been a fan of RomCom, but dang it did I love this one. The comedy gold that came from this show is relatable to a spiritual level. It may not seem like much on the surface but the content really hits home and the different ways the characters interact with each other is a new approach to your typical RomCom that air every season.
Check out my full review —> here
---
Seishun Buta Yarou wa Bunny Girl Senpai no Yume wo Minai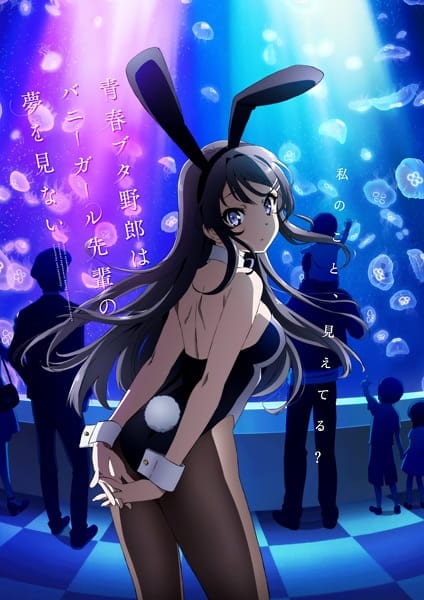 Source Material: Light Novel

Studio: CloverWorks

Synopsis: "There's a rumor about a mysterious phenomenon call "puberty syndrome." For example, Sakuta Azusagawa is a high school student who suddenly sees a bunny girl appear in front of him. The girl is Mai Sakurajima, Sakuta's upperclassman and also a famous actress who has gone on hiatus from the entertainment industry. For some reason, the people around Mai cannot see her bunny-girl figure. Sakuta sets out to solve this mystery, and as he spends time with Mai, he learns her secret feelings. Other heroines who have "puberty syndrome" start to appear in front of Sakuta." -ANN
Yet another "sounds cliché" anime but Seishun Buta Yarou wa Bunny Girl Senpai no Yume wo Minai is much more than that. If the excellent yet subtle use of both 2D and 3D animation hasn't already caught your eye, it'll be the characters and their depth. While the situations and problems of the characters in the show may seem trivial and petty, the manifestation of puberty syndrome brings their problems into the physical world in a supernatural way. The mystery of the supernatural phenomenon tied with the interesting character will have you coming back for more each episode.
Check out my full review —> here
---
Radiant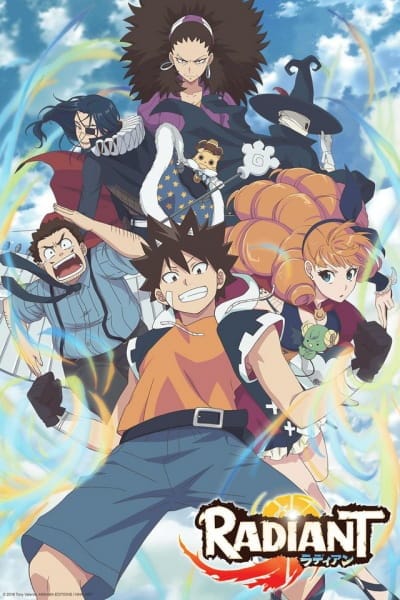 Source Material: Manga

Studio: Lerche

Synopsis: "Seth is an aspiring sorcerer from the Pompo Hills area. Like all wizards, he is an "infected," one of the few living beings who survived the contact of the Nemesis—creatures fallen from the sky that contaminate and decimate all those they touch. Being immune to them, Seth wants to become a Hunter and fight the Nemesis. But more than that, Seth wants to engage in a quest that goes beyond the simple hunt for monsters. He wants to find the Radiant, their presumed cradle. Aided by a faction of fellow sorcerers, he travels the world in search of the Radiant, under the harsh scrutiny of the Inquisition." -Radiant (manga)
While Black Clover is getting a large amount of attention for being the next "Naruto". Radiant has been left in the shadows and I want to bring some attention to it. If you enjoy Shounen then I present to you Radiant, an anime adaptation that is based on a French Manga (THAT'S RIGHT I SAID FRENCH). The setting is a bit redundant and Seth is as naive and brash as any other Shounen Protagonist but Radiant has grown on me and I'm looking forward to what it has to offer! I'm a huge fan of the art and animation, it brings back this nostalgia that I've been missing in recent shounen anime. I really encourage everyone to try this one out, it has a Hitman Reborn type of pace (so you're going to have to get through the first 12 episodes or so before it starts to pick up!).
Check out my full review —> here
---
Megalo Box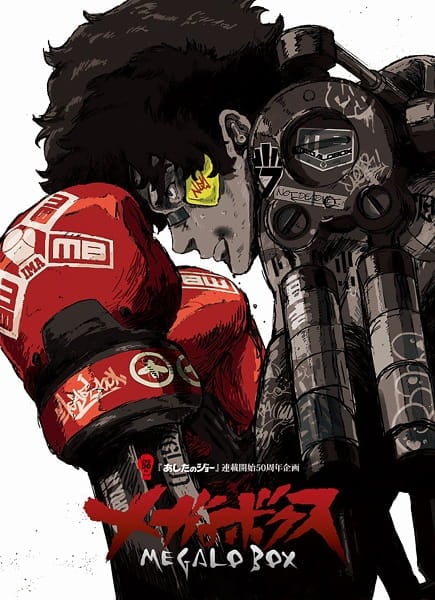 Source Material: Original

Studio: TMS Entertainment

Synopsis: "In the not too distant future, boxing has become a sport enhanced by "Gear," machine exoskeletons worn over the shoulders and arms to allow boxers to punch farther and harder than before. Known as "Megalobox," the sport is popular as both a regular sporting event and as one during which underground bets are laid, with dramatic differences between the fanbases. Junk Dog, a young Megaloboxer, is struggling both to make a name for himself in the underground fights as well as with whether he's really happy with his current situation. When he hears that the upscale Shirato Group is sponsoring a worldwide Megaloboxing tournament in a special arena, he's largely ambivalent, seeing it as both not worth it and beyond his grasp. But he's getting tired of the rigged fights he's forced to participate in. Then he encounters Yuri, the reigning champ of the sport, and might change his mind." -ANN
Megalo Box is like the illegitimate love child of Fist of the North Star and Hajime no Ippo. The 90s aesthetic in the art along with the Sci-Fi sport oriented plot makes for an interesting and compelling anime. An interesting take for the 50th anniversary of the "Ashita no Joe" manga and anime, which most of the characters in Megalo Box were taken from.
Check out my full review —> here
---
Hinamatsuri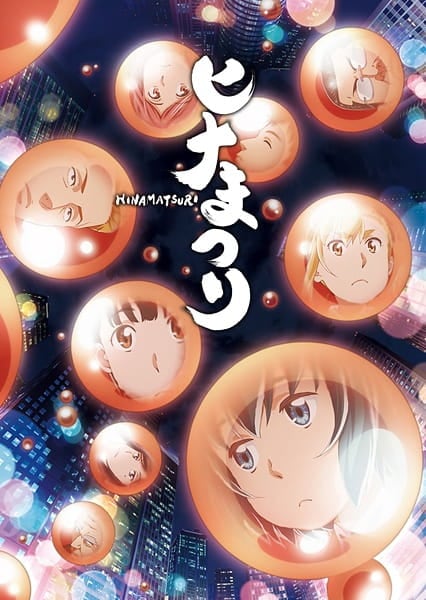 Source Material: Manga

Studio: Tezuka Productions

Synopsis: "One night, a strange object falls on the head of Nitta, a member of the yakuza. Inside the box is a strange young girl named Hina. She has tremendous supernatural powers, and Nitta finds himself reluctantly taking her in. Her powers can come in handy for his yakuza business, but he also runs the risk of her using them on him! Not to mention, if she doesn't use her powers, she will eventually go berserk and destroy everything around her. Nitta and Hina's strange life together is just beginning…" -Hinamatsuri (manga)
Last but not least Hinamatsuri! Hinamatsuri is the funniest anime of the year and anyone who says different hasn't seen it. Hinamatsuri's story has the unique type of writing, pulling the continuous writing of a slice of life but with the pacing of a comedy. In other words, things that happen as gags in the show end up affecting other things later on in the story making for an even funnier result. Add ridiculous characters and fluid animation and you've got a comedy of a lifetime.
Check out my full review —> here
---
And that's my Top Ten Anime of 2018!
Did your favorite make it on the list?
What was your favorite show of the year?
Let me know in the comments below!