Bokutachi wa Benkyou ga Dekinai (First Impression)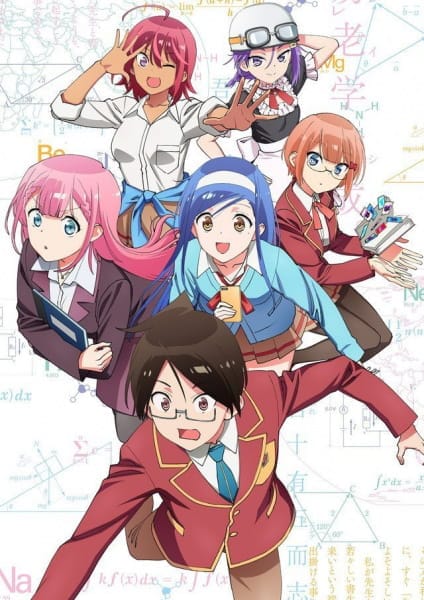 Studios: Silver, Arvo Animation

Source: Manga

Genres: Comedy, Harem, Romance, School, Shounen

Synopsis: "

Yuiga is a student who is aiming for a scholarship because he comes from a poor family. His school gives him a condition: he can have a recommendation for a scholarship if he tutors his two beautiful classmates to help them get into the schools of their choice. Ogata may be a science genius and Furuhashi a literature prodigy — but Ogata is aiming for a liberal arts school and Furuhashi is aiming for a science school. And they're both clueless outside their fields of expertise." –

Bokutachi wa Benkyou ga Dekinai

(manga)
First Impression:
Bokutachi wa Benkyou ga Dekinai (BokuBen) starts off with a bang, showcasing incredibly clean and articulate animation in its opening sequence. While the setting with Yuiga as the tutor isn't necessarily new, the overall composition of the show still feels fresh and exciting.
Our introduction to the main heroines are fantastic and I love the character designs and how they translated over to the anime from the manga. Keeping in mind that this the creator of BokuBen, Naoshi Komi, is also the creator of Nisekoi. Nisekoi was animated by SHAFT and as many of you know SHAFT is infamous for ridiculously intricate animation as well as their well known "head tilts". While this isn't SHAFT, I think that SIlver and Arvo Animation are keeping that in mind while animating BokuBen and keeping the aesthetic that we know and love from Nisekoi. While there are good animations sequences throughout the first episode some scenes do dumb down the art for comedic scenes often featuring chibi versions of the characters or exaggerated manga-like reactions. This is a great strategy as it allows quick key animations for certain scenes (and they're still cute and enjoyable) but also allows for more time and attention to the emotional scenes.
Overall, I think the show is off to a great start! The voice acting, artwork, and storyline are all coming together and I can't wait to see the next episode!
Recommendation:
YES
Definitely a must for Nisekoi fans and also Romantic Comedy fans in general. The aesthetics and composition of the show make it a great watch and the collaboration between Silver and Arvo Animation will be interesting to see as they develop the rest of the story.