Anime To Look Out For in the Spring! (Spring 2019)
It's that time again! With the new season around one week away, it's time for Kirito's Anime Season Preview!
For those of you new to these posts, this is where I do a quick run through of the anime that I'll be watching during the season and why they piqued my interest. There's a lot of anime every season and it's a tough deciding on what to watch, so hopefully, my list will help you narrow down that list.
Click on the name to go to their first impressions!
*The anime listed below are listed in alphabetical order!*
---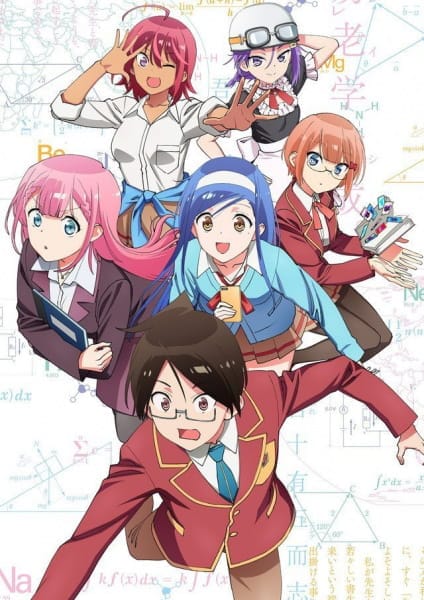 Studios: Silver, Arvo Animation

Source: Manga

Genres: Comedy, Harem, Romance, School, Shounen

Synopsis: "

Yuiga is a student who is aiming for a scholarship because he comes from a poor family. His school gives him a condition: he can have a recommendation for a scholarship if he tutors his two beautiful classmates to help them get into the schools of their choice. Ogata may be a science genius and Furuhashi a literature prodigy — but Ogata is aiming for a liberal arts school and Furuhashi is aiming for a science school. And they're both clueless outside their fields of expertise." –

Bokutachi wa Benkyou ga Dekinai

(manga)
From Naoshi Komi, the creator of Nisekoi, is another love comedy featuring yet another group of enjoyable characters. While it's written by Naoshi Komi, Bokutachi wa Benkyou ga Dekinai will not be animated by SHAFT, but rather a joint project between Silver and Arvo Animation. Both studios are relatively new so there's very little to go off of. I'm excited to see what newer animation studios will bring to the table because you never know, they could be the next KyoAni!
---
Bungou Stray Dogs 3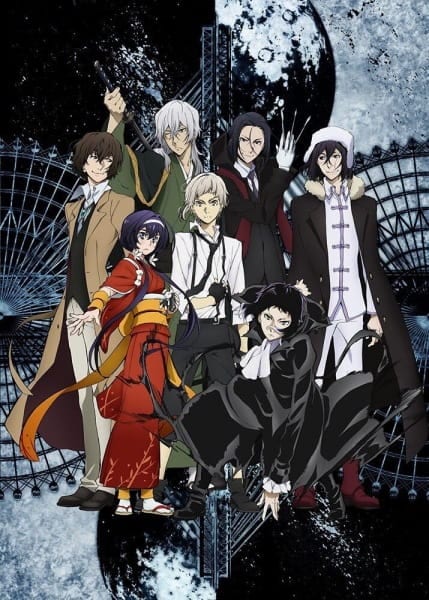 Studios: Bones

Source: Manga

Genres: Action, Mystery, Super Power, Supernatural, Seinen

Synopsis: Third season of Bungou Stray Dogs.
Bungou Stray Dogs is back with another season! First two seasons were extraordinary and I'm hoping to get more Kyouka this season! I will advise watching the movie Bungou Stray Dogs: Dead Apple before starting this third season as there is some character development in the movie that will most likely carry over into this upcoming season!
---
Carole & Tuesday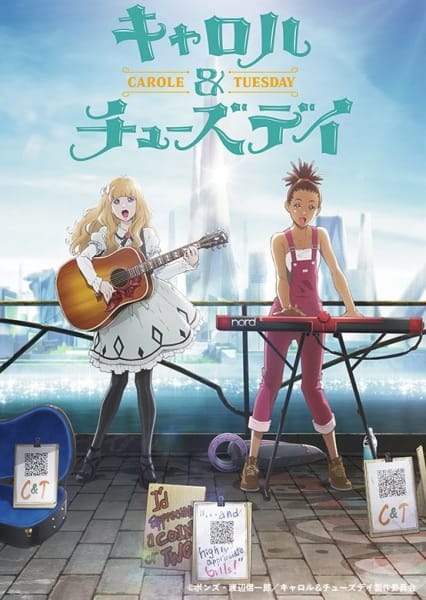 Studios: Bones

Source: Original

Genres: Sci-Fi, Music, Drama, Romance

Synopsis: "Fifty years have passed since mankind began migrating to the new frontier: Mars. It's an age where most culture is produced by AI, and people are content to be passive consumers. There's a girl. Scrapping a living in the metropolis of Alba City, she's working part-time while trying to become a musician. She's always felt like something is missing. Her name is Carole. There's a girl. Born to a wealthy family in the provincial town of Herschel City, she dreams of becoming a musician, but nobody around her understands. She feels like the loneliest person in the world. Her name is Tuesday. A chance meeting brings them together. They want to sing. They want to make music. Together, they feel like they just might have a chance. The two of them may only create a tiny wave. But that wave will eventually grow into something larger…" -Official Page
Bones is quickly rising up the ranks as one of the best animation studios around. With a good range of successful shows such as Boku no Hero Academia, Bungou Stray Dogs, Soul Eater, Mob Psycho 100, and Ouran High School Host Club (just to name a few!). With a line up like that, it's hard to imagine mediocre work, which is why I'm placing very high expectation in Carole & Tuesday. A brand new original work by Bones that is focusing heavily on music and emotions. As a basement producer, (basically, I write music on my own and for fun) I love seeing the creative process of different artists. And it seems like Carole and Tuesday will write and perform some pieces throughout the show. The animation looks wonderful from the PV and I hope it continues to be from beginning to end!
---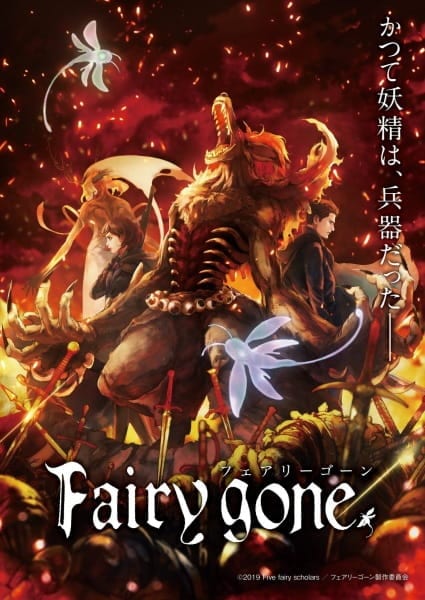 Studios: P.A. Works

Source: Original

Genres: Action, Demons, Supernatural, Magic, Fantasy

Synopsis: "Fairies possess and reside within animals, granting them special powers. By surgically removing and transplanting the organs of a possessed animal into a human, humans can partially summon the fairy and use it as a weapon. Eventually, such individuals were used for war, and were called "Fairy Soldiers." After a long war, these soldiers lost their purpose, and had to reintegrate into society. Nine years after the end of the war, Maria is a fresh recruit of "Dorothea," an organization dedicated to the investigation and suppression of fairy-related crimes and incidents. Even in peacetime, the government is still unstable after the war. Many criminals still have lingering wounds from the previous conflict, and there are terrorist groups bent on revenge." – Anime News Network
Good amount of original anime this season! P.A. Works is also a powerhouse in the anime world, meaning Fairy Gone should be an interesting watch, at the least! The story looks really good on paper, it'll be interesting to see how the characters and the story itself develops throughout the show. From the PV and some Key Visuals the monsters or "fairies" will be CGI, so we can expect action scenes to be fast, detailed, and intense. If not, then the CGI was a bad choice.
---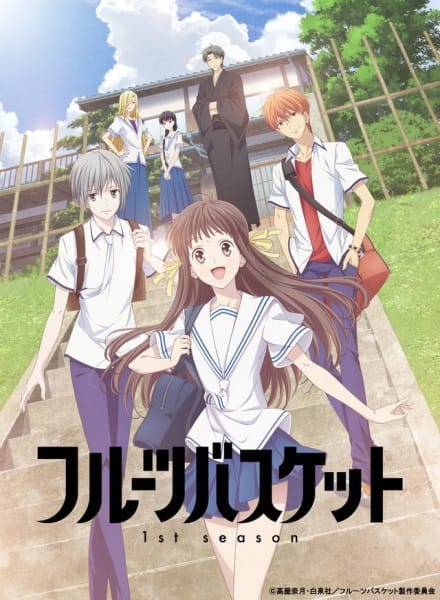 Studios: TMS Entertainment

Source: Manga

Genres: Slice of Life, Comedy, Drama, Romance, Fantasy, Shoujo

Synopsis: "After a family tragedy turns her life upside down, plucky high schooler Tohru Honda takes matters into her own hands and moves out into a tent. Unfortunately for her, she pitches her new home on private land belonging to the mysterious Sohma clan, and it isn't long before the owners discover her secret. But, as Tohru quickly finds out when the family offers to take her in, the Sohmas have a secret of their own–when touched by the opposite sex, they turn into the animals of the Chinese Zodiac." – Anime News Network
This is for all my OG anime fans, Fruits Basket is a classic that aired back in 2001. This Fruits Basket (2019) is a complete reboot which means old fans will be able to relive the entire story again with updated visuals! This is pretty exciting and to make things even better is the fact that the first two episodes will be airing in selected theaters across the United States. I already got my ticket for the subbed version on March 27th! And you know I'll be posting the first impression as soon as I can!
---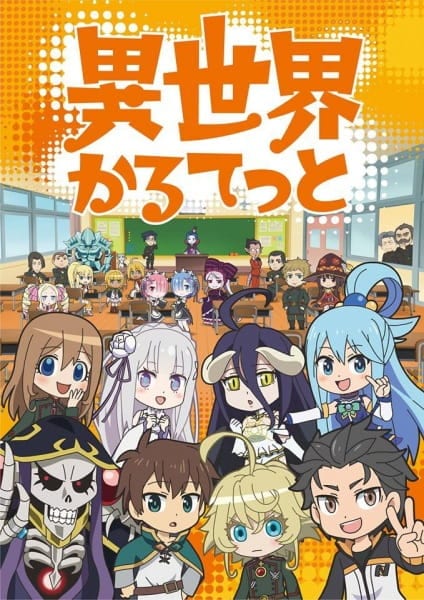 Genres:

 Comedy, Parody, Fantasy

Synopsis: "A mysterious switch appeared one day. Upon pressing it, they were sent to a different alternative world!! There are also characters from other alternative worlds gathered together…!?" – Myanimelist
Ah yes, the beloved Isekai genre. As the name implies there are four Isekai anime that are featured in this cute chibi anime crossover. As seen in the Key Visual, we can expect to see characters from Overlord, Re:Zero, Tanya the Evil, and Konosuba. As short episodes, it should be entertaining to see how these characters interact with each other!
---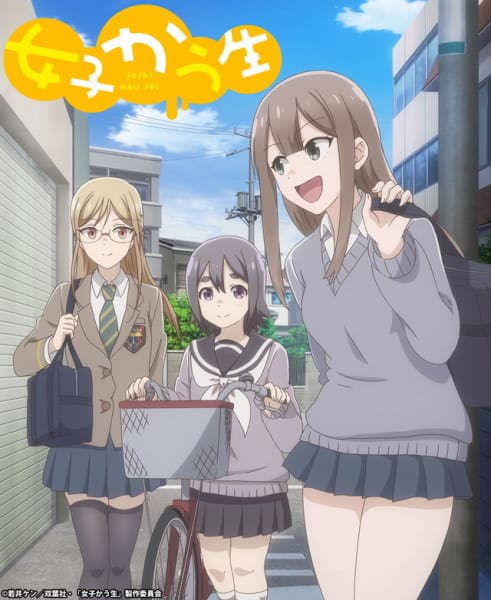 Studios: Seven

Source: Web manga

Genres: Slice of Life, Comedy, School

Synopsis: "Who needs dialog when you're this cute? The beautiful (but unlucky) Momoko, the cool, collected Shibumi, and the refreshingly innocent Mayumi star in a "silent manga." No speeches, no dialog! Just pictures, sound effects, and three high school girls living their daily lives." -Crunchy Roll
An anime without any voices? I'm all in for different types of anime and this one looks like it'll be a fun watch! Also having short episodes, it shouldn't take too much effort to go through it. I'm curious as to how the anime will present itself without the use of voices!
---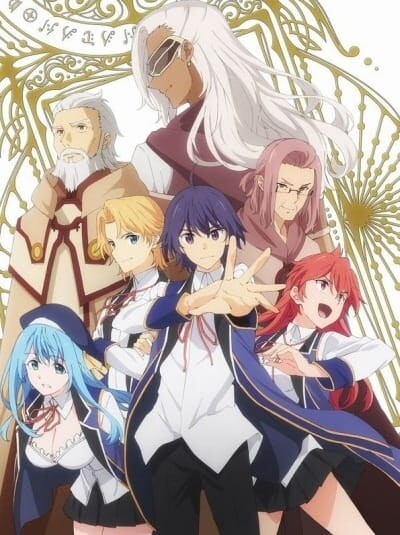 Studios: Silver Link.

Source: Light novel

Genres: Action, Comedy, Magic, Fantasy

Synopsis: "A young man who had surely died in an accident, was reborn in another world as a baby! After that, he was picked up by the patriot hero "Sage" Merlin Wolford and was given the name Shin. He was raised as a grandson by Merlin and soaked up Merlin's teachings, earning him some shocking powers; however, when he became 15, his grandfather Merlin said, "I forgot to teach him common sense!" An "abnormal" boy's unconventional other world fantasy life starts here!" -Myanimelist
Ok, from the Key Visuals and the PV it already looks like every other action comedy show. Though I do enjoy the anime that Silver Link produces so I'm giving this one a shot. An overpowering character can either be very boring or very exciting depending on how well the story develops and from a first glance Kenja no Mago seems like the boring one but I could be wrong!
---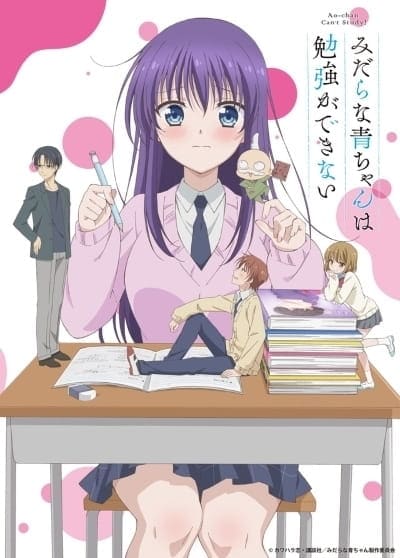 Studios: Silver Link.

Source: Manga

Genres: Comedy, Romance, Ecchi, Shounen

Synopsis: "When Ao was in kindergarten, she smiled ear-to-ear as she told her classmates how her father, a bestselling erotic author, chose her name: "A as in apple and O as in orgy!" That day still haunts her ten years later as she studies with a single goal in mind: to get into an elite university and achieve independence from her father once and for all. She has no youth to misspend and no time to think about boys…until her classmate, "King Normie" Kijima, approaches her with a shocking confession of love. She tries to lose Kijima, but he just can't take a hint…and as her mind runs wild with dirty thoughts, she realizes her father has totally influenced her!" – Kodansha Comics USA
Ah, another short anime! I really like the character designs and the setting of the show gives it a fun lighthearted vibe. The synopsis alone is enough to have me chuckle so I'm hoping the anime can do more! Another Silver Link Anime, so also looking forward to seeing how they adapt the manga.
---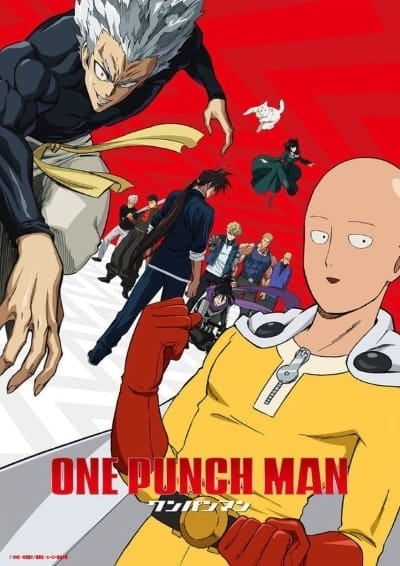 Studios: J.C. Staff

Source: Web manga

Genres: Action, Sci-Fi, Comedy, Parody, Super Power, Supernatural, Seinen

Synopsis: The second season of One Punch Man.
ONE PUNCH!!!!!! Who could forget the first season of One Punch Man, the intense and articulate animation from that show has been engraved in our minds for the rest of our lives. But that comes as a double-edged sword because what if the studio that was animating it switched? Instead of Madhouse (the studio that animated the first season), J.C. Staff will be handling this new season. J.C. Staff, in my opinion, has been dropping in quality the past few years releasing sloppy and mediocre anime. Perhaps they were saving up for One Punch Man and this could be their comeback? This could go either way, it could turn out really good or really bad but either way I'm excited to see more Saitama!
---
Shingeki no Kyojin 3 Part 2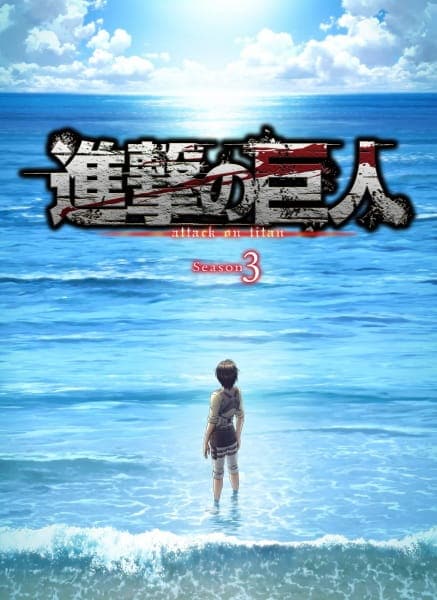 Studios:Wit Studio

Source:Manga

Genres: Action, Military, Mystery, Super Power, Drama, Fantasy, Shounen

Synopsis: The second part of the third season of Shingeki no Kyojin.
Wit Studio is back with another season of Shingeki no Kyojin, or Attack on Titan as it's known by here in the United States. As the Key Visual shows, we'll likely be reaching even further away from the walls. As I've avoided reading the manga (in hopes of avoiding spoilers), I have no idea how they will get there so it's exciting to see what will happen next!
---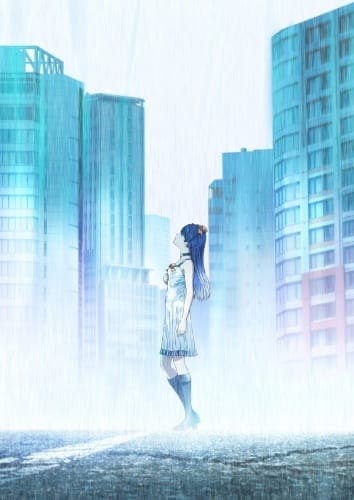 Studios: Madhouse

Source: Game

Genres:Action, Adventure, Drama, Fantasy, Mystery

Synopsis: "One day a town is annihilated. Yuki is a young woman who is said to be the only person left alive from the town after the annihilation, and Takuya is a loner and a smuggler. Together, with the letter left by Yuki's father, they go toward the town, now called Lost, but unexpected obstacles stand in their path. The thoughts of those left behind, secret and mysterious organizations and hidden conspiracies await Yuki and Takuya as they move closer toward the mystery behind Lost." – Anime News Network
I'm not a fan of game adaptation simply because they just don't translate well from game to anime. There are some exceptions such as Tales of Zestiria, but that was because it was animated by the ufotable who also worked on the animated scenes in the game. I haven't done my research on Shoumetsu Toshi, so I'm not sure where it stands but the synopsis and key visuals were so interesting I can't help myself from being curious! And let's be honest, anything Madhouse is worth, AT LEAST, the 3 episode rule.
---
And that's the list!
Did I miss any good anime?
What do you think I should watch this season?
Let me know in the comments below!