Shoumetsu Toshi (First Impression)
---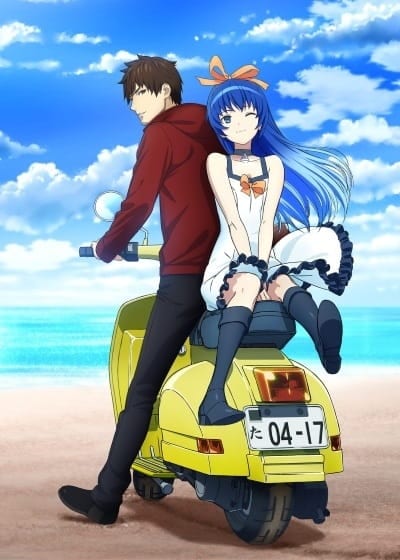 Studios: Madhouse

Source: Game

Genres: Action, Adventure, Drama, Fantasy, Mystery

Synopsis: "One day a town is annihilated. Yuki is a young woman who is said to be the only person left alive from the town after the annihilation, and Takuya is a loner and a smuggler. Together, with the letter left by Yuki's father, they go toward the town, now called Lost, but unexpected obstacles stand in their path. The thoughts of those left behind, secret and mysterious organizations and hidden conspiracies await Yuki and Takuya as they move closer toward the mystery behind Lost." – Anime News Network
First Impression:
Shoumetsu Toshi wastes no time in jumping right into the action with a quick flashback to "The Lost" and then immediately Yuki's rescue of some type of facility. I'm going into this show blind as I never played or heard of the source material before. MadHouse is a big reason why I'm watching the show and I hope that they continue to deliver! While I have high hopes for the show overall, the first episode is…well…less than desirable. First, the large amount of CGI that is being used just within the first few seconds of the show. CGI can be beneficial in creating background characters but only if they're not focused on and off to the side. With these CGI characters being in the foreground, middle ground, and background it becomes an annoyance especially when Yuki, our heroine of the show, is drawn in 2D. 
But not all of the CG is bad, there are certain scenes where the CGI is done quite well. In the first episode, those scenes tend to focus more on the bike that Takuya rides. the materiality and detail along with the slow left pan create a very nice atmosphere.
While the art isn't the greatest thing, Shoumetsu Toshi seems to have more to offer through its storyline. The powers and the event/area they call "The Lost" are still a big mystery and the way that the mystery unfolds will make or break this show. I'm really interested to see how everything comes together.
Recommendation:
NO
As a big MadHouse fan, I always like to introduce them to more and more people, but this is an exception. There's too little to work off of and without knowing if it has the potential or not, I don't think it's right to recommend this one just yet.