Uchi no Ko no Tame naraba, Ore wa Moshikashitara Maou mo Taoseru kamo Shirenai (First Impression)
---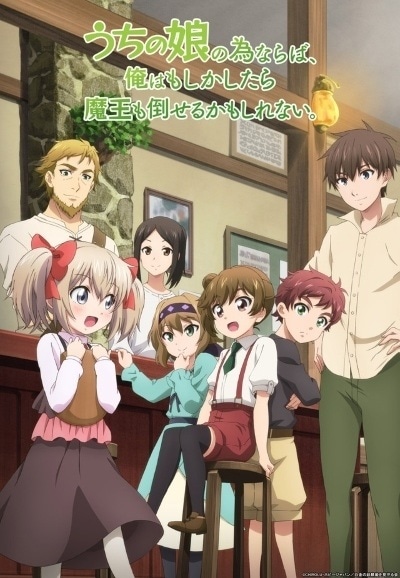 Source Material: Light novel
Studio: Maho Film

Genres:

 Slice of Life, Fantasy
Synopsis: "Dale is a cool, composed, and highly skilled adventurer who's made quite a name for himself despite his youth. One day on a job deep in the forest, he comes across a little devil girl who's almost wasted away. Unable to just leave her there to die, Dale takes her home and becomes her adoptive father. Devil or not, Latina is beyond adorable, and the adventurer soon finds himself head over heels with being a parent." – ANN
First Impression:
As I mentioned in my Summer 2019 Anime Preview, I have a soft spot for family bonding type of shows. Where a father and daughter grow closer together and all that sappy stuff. I thrive off of it because it makes you feel warm and fuzzy inside! So it's no surprise I'm excited about this one! Right off the bat, Latina is as cute as can be so that's already a HUGE plus.
I MEAN JUST LOOK AT THIS BIG CINNAMON ROLL.
Ahem, anyway aside from Latina being cute herself, the art for the show is somewhat plain. While the story and the characters feel pretty good, the art and shading and even the animation aren't making me very excited. It's choppy and some of the proportions in the faces and some animation sequences are rough. As this is Maho Film's anime debut, I'm sure they'll learn from this episode and improve as we continue the story!
But nevertheless, I'm really excited to see where the show takes us!
Recommendation:
YES
While the art isn't the best, I think the story has something that makes this show unique and very adorable. If you love fantasy worlds and cute demon girls then I think this will be very enjoyable!