Sword Art Online: War of the Underworld (First Impression)
---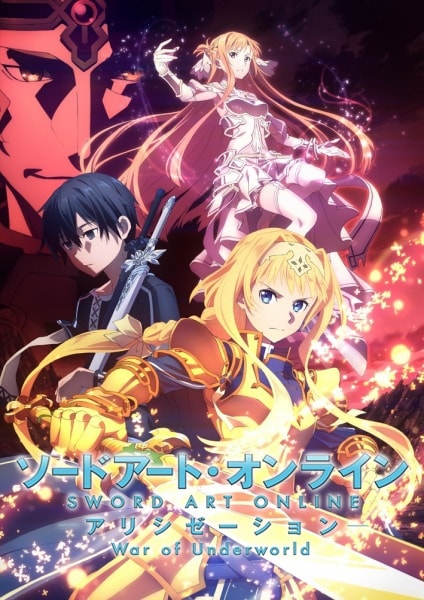 Studios:

 A-1 Pictures

Source:

 Light novel

Genres:

 Action, Adventure, Fantasy, Game, Romance
Synopsis: The second part of Sword Art Online: Alicization
First Impression:
YES! The second half of SAO: Alicization is here! The ending to the first half was a HUGE cliffhanger and I'm curious to see what all went down afterward.
BIG CUTIE ALERT! I'm always happy to see more Alice!
PLEASE STEP ON ME ALICE. *Ahem* Sorry, I overreacted. It's good to see that the world is "saved" after the death of the Pontifex but…it's not quite the peaceful world you expect.
…So who's telling Asuna?
Recommendation:
YES
Well, this first episode is more of a quick recap of what happened right after the cliffhanger in the previous half. Kirito's condition as well as the state of the underworld after the death of the Pontifex. Also all the Alice screen time we got this episode, literally the best thing…EVER.
You can check out my thoughts on the previous season here.
---
If you enjoyed this post, please consider buying me a
Or if you want to be on my Patrons page, you can become one on my