Itai no wa Iya nano de Bougyoryoku ni Kyokufuri Shitai to Omoimasu (First Impression)
---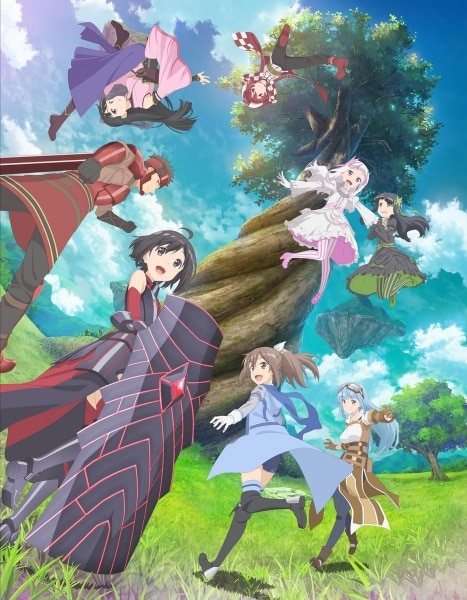 Studios:

 Silver Link.

Source:

 Light novel

Genres:

 Action, Sci-Fi, Adventure, Comedy, Fantasy
Synopsis: "Kaede Honjō is invited by her friend Risa Shiramine to play a virtual reality MMO game with her. While Kaede doesn't dislike games, what she really, truly dislikes is being in pain. She creates a character named Maple, and decides to put all her points in VIT to minimize pain. As a result, she moves slowly, can't use magic, and even a rabbit can get the best of her. But as it turns out, she acquires a skill known as "Absolute Defense" as a result of her pumping points into VIT, as well as a "Counter Skill" that works against special moves. Now, with her ability to nullify all damage, she goes on adventures." – Anime News Network
First Impression:
I love anime that revolves around games, let see where this takes us!
Is this just me…or am I getting a case of deja vu?
IT'S BEEN 5 MINUTES AND WE ALREADY HAVE A CUTIE ALERT!!!
Quick someone arrest her, it should be illegal to be this cute!
Aw, she hurt its self-confidence and it died!
She's being eaten alive and this guy is just standing there!!!
Recommendation:
YES
BUT IN ALL SERIOUSNESS. This show is actually really cute. If you're looking something story-driven and action-packed…this may not be for you. It's all about fantasy and the cute MONSTERS! Oh yeah and the girls too. Though I'm genuinely interested in how much stronger her vitality will get as it's already ridiculously high!
---
If you enjoyed this post, please consider buying me a
Or if you want to be on my Patrons page, you can become one on my