Bang Dream! 3rd Season (First Impression)
---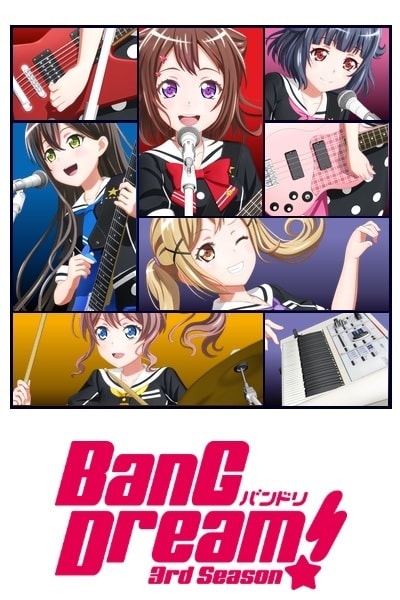 Studios:

 SANZIGEN

Source:

 Manga

Genres:

 Music
Synopsis: Third season of BanG Dream! series.
First Impression:
It's been a while since we've seen anything new from Bang Dream! I'm really late but finally got a chance to watch the episode!
The cutest and most relatable scene so far….
I love the quick recap on the activities that took place between this and the previous season! And the artwork, while CGI just keeps getting better and better.
For a second…I thought they went and performed in Antarctica. Upon closer inspection, it was probably the local zoo.
Pastel Palletes went to a jungle?!
Alright, this scene had me FLOORED. The second season of Bang Dream showed great potential in what they could do with the 3D animation and this scene here in season three gave it to us. It was just a simple drum solo, but the intricacies and articulation with the movements and cinematics made my jaw drop to the floor.
Recommendation:
YES
A quick first impression since most of you that are reading this probably know the show by now. If you don't, this is the third season of Bang Dream, so go check out the first two!
You can read my review of the first season here
---
If you enjoyed this post, please consider buying me a
Or if you want to be on my Patrons page, you can become one on my