Kami no Tou: Tower of God (First Impression)
---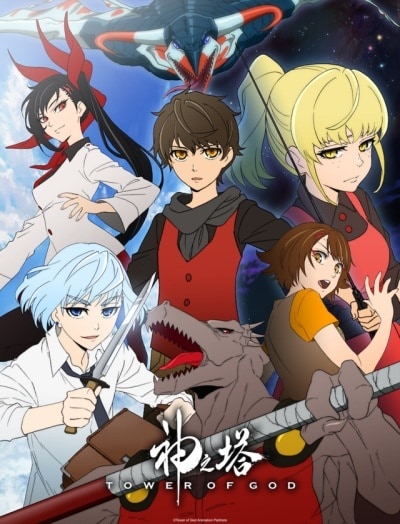 Studios:

 Telecom Animation Film

Source:

 Web manga

Genres:

 Action, Adventure, Mystery, Drama, Fantasy
Synopsis: "Tower of God centers around a boy called Twenty-Fifth Bam, who has spent most of his life trapped beneath a vast and mysterious Tower, with only his close friend, Rachel, to keep him company. When Rachel enters the Tower, Bam manages to open the door into it as well, and faces challenges at each floor of this tower as he tries to find his closest companion."
First Impression:
I've heard about Kami no Tou for a while now. Some of my non-anime friends were mentioning it me a couple of years ago but I never got the chance to actually read it. Now here's my chance to experience it!
Starting off with a very emotional scene between what seems like two friends. So far I really like the character designs! The artwork has a sketchiness that it that I really like.
Man the story just goes straight through with no context whatsoever. I guess it's something that we'll discover as we progress through the tower. And just when I liked the art, they through in this scene…
CUTIE ALERT.
CUTIE ALERT PART TWO.
I'm curious on the things that we'll see throughout the tower. Just how bizarre can the monsters get? What are these tests and why do you have to passed them to move up the tower? So many questions and not enough answers!
I'm enjoying the composition of the show overall as well as the daunting soundtrack. While still in complete mystery, Kami no Tou is still interesting enough to keep me wanting more!
Recommendation:
YES
While I'm not speaking very highly of it on the first episode, throughout the episode I had a gut feeling that the story will pick up in a few episodes. If you weren't feeling the story after the episode, my suggestion is to give it the three episode rule. There's a lot of potential here and I have a good feeling that it'll come through and be a great story!
---
If you enjoyed this post, please consider buying me a
Or if you want to be on my Patrons page, you can become one on my