Honzuki no Gekokujou: Shisho ni Naru Tame ni wa Shudan wo Erandeiraremasen 2nd Season (First Impression)
---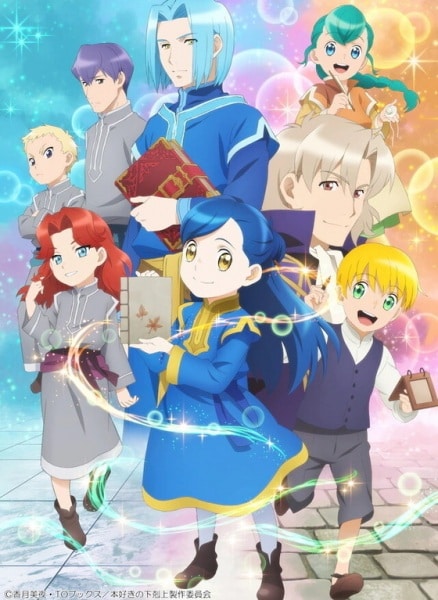 Studios:

 Ajia-Do

Source:

 Light novel

Genres:

 Fantasy, Slice of Life
Synopsis: The second season of Honzuki no Gekokujou: Shisho ni Naru Tame ni wa Shudan wo Erandeiraremasen.
First Impression:
The first season ended on a very good note! Though it does foreshadow the problems that Myne will surely face in this new season. Season 2 starts off right after the end of season one without skipping a beat!
MYNE IS AS CUTE AS EVER.
Ah yes, just as I thought. This second season will focus on Myne's interaction within the church. The magic of season one was the growth of Myne's studio as well as the progress of making books. I wonder what the appeal will be now that it's going to focus on character interaction.
These three looks like they'll be the biggest obstacle for Myne as her new "retainers".
Recommendation:
NO
As much as I enjoy the show, it lacks a substance to make me dedicated to the show. The show's art and the lackluster story is mildly interesting without much going for it. If you love Isekai and stories that have a "build something from nothing" vibe then this is worth a try but other than that it's not really worth the watch.
---
If you enjoyed this post, please consider buying me a
Or if you want to be on my Patrons page, you can become one on my