Shokugeki no Souma: Gou no Sara (First Impression)
---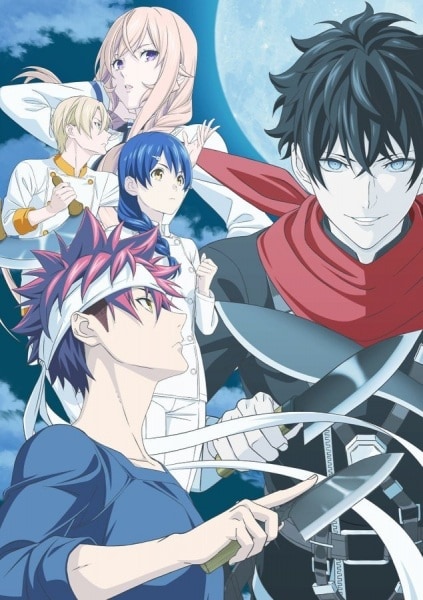 Studios:

 J.C.Staff

Source:

 Manga

Genres:

 Ecchi, School, Shounen
Synopsis: The fifth season of Shokugeki no Souma
First Impression:
The ending of the fourth plate left me with a full stomach but of course, there's a separate stomach for more Shokugeki, am I right?!
The new season starts off strong with a legendary beach episode but this episode is a quick reminder of each of the Elite 10 members and the fact that they all still attend school! It's great to see all of the characters again as well as the traditional "impossible to pass" classes at Totsuki!
I'm here only for the plot…yes…the plot…
Nakiri's new design has me dropping my jaw and I'm so excited to see even more!
Oh? This looks like a new arc is about to begin!
Recommendation:
YES
I mean if you're watching this fifth season you're probably already too deep to quit now! But to be honest, I'm actually quite impressed by the first episode. It's bringing back a lot things that made Shokugeki no Soma so good: the different character interactions, the ridiculous class assignments, and the breakdown of the dishes. I was getting pretty tired of shokugeki after shokugeki because of the lack of detail and dynamic that we saw the first time that they happened back in season one. I have a good feeling about this season!
---
If you enjoyed this post, please consider buying me a
Or if you want to be on my Patrons page, you can become one on my