Re:Zero kara Hajimeru Isekai Seikatsu 2nd Season (First Impression)
---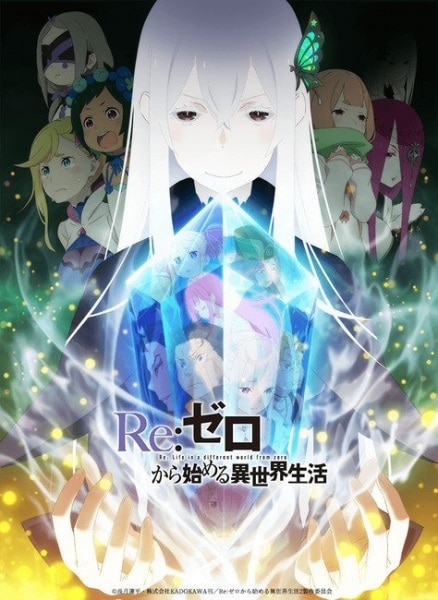 Studios:

White Fox




Source:

Light Novel




Genres:

Drama, Fantasy, Psychological, Thriller

Synopsis: Second season of

Re:Zero kara Hajimeru Isekai Seikatsu.
First Impression:
Well, it's been a HOT minute since we got any new Re:Zero material! But it's about that time again…time for what you ask? TIME FOR SUFFERING! Let's get into it!
…emt, emT, eMT, EMT! (I chanted in my head).
If you're reading this first impression, I'm going to assume that you've seen the first season. It's no surprise that Re:Zero's second season will bring a lot of themes from its predecessor, however; I can confirm that this season will bring more pain and suffering than we've ever experienced. I hope you all are ready for this rollercoaster because I'm not.
Exhibit A:
This slideshow requires JavaScript.
It's only the first few minutes of what seems like the happy ending that we saw at the end of season one only to be shattered into a mere pipe dream.
If you thought Betelguese was bad, let me introduce you to the next two Sin Archbishop of the Witch's Cult. Regulus Corneas of Greed (left) and Lye Batenkaitos of Gluttony (right). Both with gruesome power not unlike what Betelguese possessed.
And if it didn't hurt already with the development of the show and Rem's unfortunate fate…the flashes of light right before Rem's memories and name is devoured by Lye Batenkaitos are pictures of what could've happened. I'm not crying, you are!
Exhibit B:
This slideshow requires JavaScript.
After seeing so many death scenes…I still don't think I can get used to them. The way it's drawn, the shaking of the camera, Subaru's expressions, and the ominous chant that sounds when he revives will forever haunt me. But that's also the charm and excitement that comes from watching Re:Zero as no show has come close to provoking such feelings within me.
Exhibit C:
This slideshow requires JavaScript.
I'm going to leave this last bit here, as it will be every single one of us by the time the season end. Good luck to you all.
Recommendation:
YES
Re:Zero is one of those shows that will traumatize you mentally, the heavyweight of loss and pain is imminent and there's literally no escape…not even death. To returning fans, welcome back! To new fans, let us begin.
---
If you enjoyed this post, please consider buying me a
Or if you want to be on my Patrons page, you can become one on my