No Guns Life 2nd Season (First Impression)
---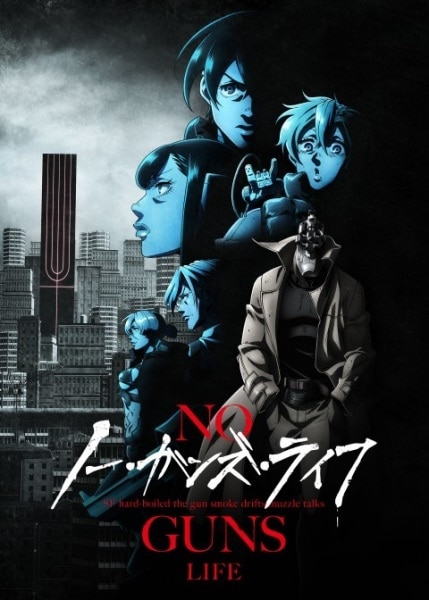 Studios:

 Madhouse

Source:

 Manga

Genres:

 Action, Sci-Fi, Drama, Seinen
Synopsis: The second season of No Guns Life
First Impression:
No Guns Life is one of those shows that I didn't know I needed until I started watching it! I'm glad it was popular enough to get another season, now let's get to it!
Starting off exactly where the previous season left off with a very quick recap and an introduction of a new antagonist. The Dismantler's design is extremely unsettling, just what role does he have in the story? So many questions already!
***SPOILER ALERT***
This slideshow requires JavaScript.
This season will be a big turning point in the story of No Guns Life, the plot lines are beginning to intertwine and unveil something bigger than we imagined. The little piece of data that Juzu found, Mary's brother, Tetsuro, and Berühren. It's going to be an interesting season and I can't wait to see how everything unfolds.
This slideshow requires JavaScript.
There it is! The hard-boiled side of Juzu that we all know and love! Is it weird that these hard-boiled lines in this show give me life? I mean who doesn't freak out when you here Juzu throw out from cool lines in a scene like this?!
This slideshow requires JavaScript.
I'm going to use this section of the first impression to talk about the Opening and Ending thems as well as the ending animation. Opening theme is by Hiroyuki Sawano?! The composer for Attack on Titan, Blue Exorcist, Guilty Crown, Seven Deadly Sins, Promare! The lyrics and vocals are by Jean-Ken Johnny (Man with a Mission)?! That's star-studded duo if I've ever seen any! The ending theme and animation work together in creating this fighting game aesthetic, it really pumps me up (more than it should because it's an ending right?). I can't get over CGI Juzu, I mean look how well it is!
Recommendation:
YES
The first season was a favorite of mine and so I have high expectations for this season as well. Like I always say in all of my writings about No Guns Life, you can never get enough of the hard-boiled aesthetic of the show!
---
If you enjoyed this post, please consider buying me a
Or if you want to be on my Patrons page, you can become one on my