Jujutsu Kaisen (First Impression)
---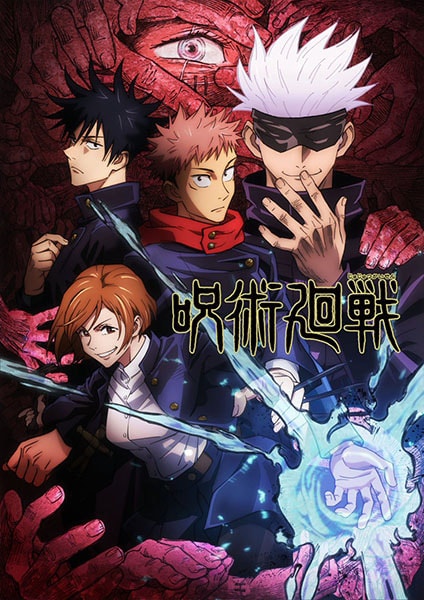 Studios: MAPPA
Source: Manga
Genres: Action, Horror, Demons, Supernatural, School, Shounen
Synopsis: "In a world where demons feed on unsuspecting humans, fragments of the legendary and feared demon Ryoumen Sukuna were lost and scattered about. Should any demon consume Sukuna's body parts, the power they gain could destroy the world as we know it. Fortunately, there exists a mysterious school of Jujutsu Sorcerers who exist to protect the precarious existence of the living from the undead! Yuuji Itadori is high schooler who spends his days visiting his bedridden grandfather. Although he looks like your average teenager, his immense physical strength is something to behold! Every sports club wants him to join, but Itadori would rather hang out with the school outcasts in the Occult Club. One day, the club manages to get their hands on a sealed cursed object, but little do they know the terror they'll unleash when they break the seal…"

-VIZ Media (edited by MyAnimeList)
First Impression:
I've had my eye on Jujutsu Kaisen since the PV aired, everything from the interesting plot to the dynamic animation gives it a lot of potential to be my favorite anime of the season and I can't wait to see what it has in store for us! Let's dive in!
This slideshow requires JavaScript.
I love the the light-hearted comedy as well and the mischievous personality of the occult club. Yuji Itadori seems like the type of the characters to hide his darker emotions to those that he is close to. I love the way that Enoki Junya (Voice of Yuji Itadori) portrays Yuji, there is this lightness to the voice which reflect Yuji's persona but it, oddly, also sounds a bit out of place. I like to think that it foreshadows what's to come later in the story!
I really can't get enough of this Japanese curse/yokai aesthetic that permeates the story and the ominous colors. The ice cold color palette is pierced by the warm yet eerie glow of a flickering candle. I'm going enjoy the supernatural aspect of the show as well as the "double vision", seeing the spiritual mesh together with "reality". There's something about Japanese superstitions that give it a much heavier weight than other superstitions around the world. Maybe it's because I watch too many Japanese Horror movie like The Grudge and The Ring, but compared to American Horror…The Japanese stories are much more terrifying.
This slideshow requires JavaScript.
THIS. Moments like this that gives characters an incentive to do the right thing always gets me excited. I love the saying "Heroes aren't born, they're made". This tender moment between Yuji and his grandfather really hits the spot and goes to show that the story is more thoughtful than you think.
This slideshow requires JavaScript.
If you think curses are just superstition and they can't hurt you…well do I have news for you! These curses seem to be able to manifest themselves and wreck havoc in the human realm. The grotesque appearances are creepy enough to make your skin crawl…AND I LOVE IT. I'm curious as to what the other curses will look like! Will they all have weird deformations or will they eventually gain a stronger humanoid or a more recognizable form?
Recommendation:
YES
Jujutsu Kaisen already looks and feels like a dark horse in this Fall Anime Season, I haven't heard a lot of things from the source material nor have I seen any hype around the show in general. I'm glad the this first episode aired ahead of schedule because man, I'm hooked! This is a darker story and not for everyone, viewer discretion is advised!
---
If you enjoyed this post, please consider buying me a
Or if you want to be on my Patrons page, you can become one on my