Anime to Look Out For in The Fall 2020 Season!!
Hello beautiful people!
I feel like I just posted the last "Anime to watch!" list a few days ago? Time really flies when you're in quarantine huh? Well I hope you all are staying safe and healthy! It's time for the fall season and man am I excited! Looks like things are better in Japan and we can see that with the amount of shows that are going to be airing. There's a good mix of originals as well as highly anticipated sequels! Let's get into it!
*Note: I tweaked the format of these post a tiny bit. Clicking the title of the anime will take you to the first impression (when it's posted) so check back often or just check out the home page as they'll rotate like usual! I'll also add the premiere date at the bottom of each section so you can mark your calendars!
*This list is in alphabetical order!*
---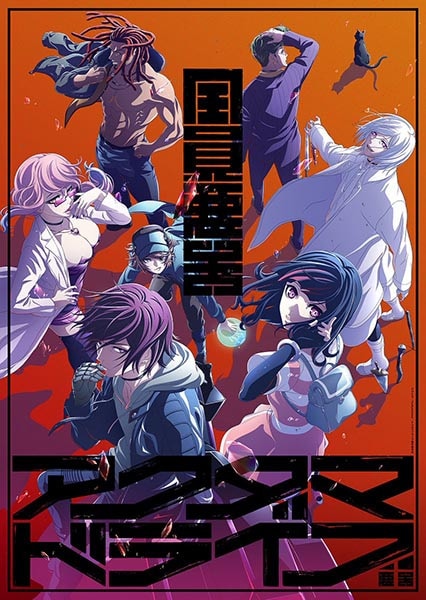 Studios:

Studio Pierrot
Source: Original
Genres: Action, Sci-Fi
Synopsis: "Long ago, there was a war between Kanto and Kansai and the world was split apart. Kansai became a vassal state of Kantou, and as developed in its own peculiar way. However, the power of the government and the police is waning, and crime is widespread. These criminals are called "akudama." As these akudama gather together in one place, their aesthetics will clash and an ordinary girl will be caught up in their world of crime."

-Anime News Network
All I had to see was Kazutaka Kodaka & Rui Komatsuzaki (who both worked on the Danganronpa Series) for the PV to pique my interest. There's a lot going on in the PV which gives the show a fast paced and chaotic feel. For those that are familiar with the Danganronpa Series, there are a lot of twists and turns in the eerie story and it's full of suspenseful moments so I'm hoping some of that carries over to Akudama Drive. The artwork has a nice edginess to it, though I'm a little worried about the CGI for the vehicles and some of the weapons. Excited to see more of the character design and where the story takes us!
Akudama Drive will premiere on Oct 8th, 2020
---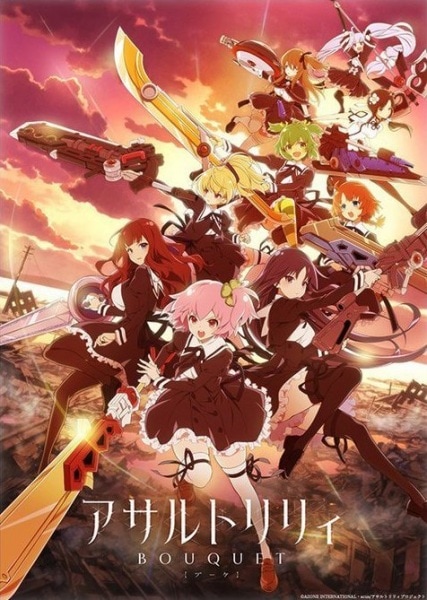 Studios: Shaft
Source: Other
Genres: Action, Magic, Fantasy
Synposis: "In the near future, humanity faces imminent destruction from mysterious creatures known as "Huge." The world wages war against the Huge, and develops the anti-weapon "CHARM" (Counter Huge Arms) by combining science and magic. CHARM works more effectively when used by teenage girls, and those who use the weapons are revered as "Lilies." The Lilies are trained at military academies called "Gardens," which also serve as bases to protect and advise people. This is a story about girls who aim to become Lilies so they can protect Earth."

-MAL News
SHAFT IS BACK WITH ANOTHER MAGICAL GIRL ANIME. I REPEAT, SHAFT IS BACK WITH ANOTHER MAGICAL GIRL ANIME. Seems like there is a pattern with SHAFT making magical girl anime with pink and black hair protagonists…or is that just a coincidence? Anyway first thing I wanted to point out is that the opening is performed by RAISE A SUILEN. For those of who you don't this band, their a band that's part of the Bang Dream roster (They first appeared in season 2) and while this isn't the first time a crossover like this has happened, it's still a delight to see! RAISE A SUILEN brings a high energy sound to the show and makes me wonder, just how intense the story is going to be! The magical girl premise seems to be a more structured one as there is an academy that helps develop the so called "Lilies". There are still lot of questions as to what the "HUGE" are and what exactly do these girls learn at the academy and will this be another Mahou Shoujo Madoka★Magica or be good enough to have it's own presence? Only time can tell but what I CAN tell you, is that I'm very exciting to start watching this show!
Assault Lily: Bouquet will premiere on Oct 1st, 2020
---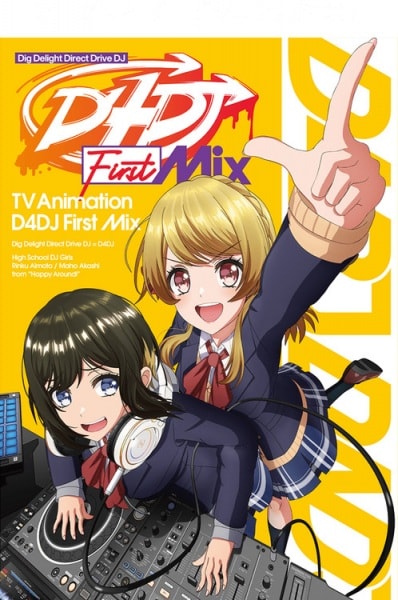 Studios: SANZIGEN
Source: Original
Genres: Music
Synposis: A new media mix project by Bushiroad.

-MyAnimeList
I'm a lot more excited about this than I should be. As an aspiring DJ, it'll be interesting to see how the DJing element with work with the Idol aspect of the story. While there isn't a lot of information there are a number of things that we can determine from what has been announced.
This is a multimedia project (similar to Bang Dream: Girls Band Party) and will feature a full season anime, a mobile game, and live concerts (well…probably virtual at this point but you get the idea) with the voice actors.
There are 4 bands total and the anime will more than likely focus on the origin story of one and give the others cameo moments throughout the anime
A YouTube Channel will be releasing content on a regular basis to keep the audience engaged (there are already a large number of songs and promotional videos released)
From the live show and Music video, the production of both the live performances and the live shows themselves are very impressive. I'm curious as to how much effort was put into the story. From a glance it looks like the show will be the same quality as Bang Dream's 2nd and 3rd season, featuring mostly CGI animation, with a handful of side characters in 2D. It's definitely on my radar and I'm ready to get into, yet another, mobile game that will eat up most of my time LOL.
D4DJ: First Mix will premiere on Oct 30th, 2020
---
Dungeon ni Deai wo Motomeru no wa Machigatteiru Darou ka III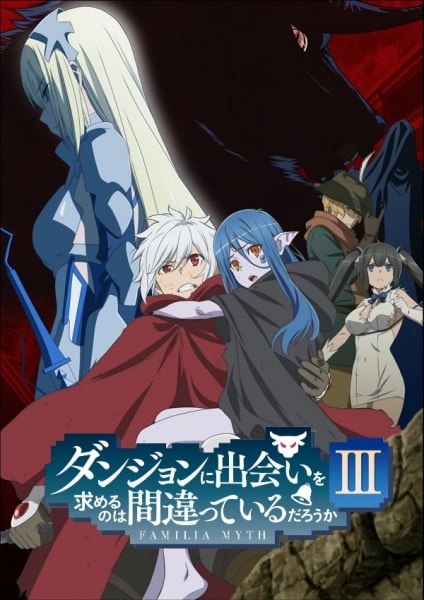 Studios: J.C.Staff
Source: Light novel
Genres: Action, Adventure, Comedy, Romance, Fantasy
Synposis: The Third season of Dungeon ni Deai wo Motomeru no wa Machigatteiru Darou ka
It's needless to say that I'm very excited to see another season of DanMachi, after falling in love with the first season  the second fulfilled my need for DanMachi content yet…didn't quite satisfy it. It seemed really fast paced and not a lot of breathing room to enjoy the world of DanMachi unlike the first season and Sword Oratoria. Though just from the foreshadowing in season 2 and the preview, there's a lot of things happening in the story but also in the background so who knows if we'll be able to catch a break! Regardless, it's always great to see more DanMachi content being release!
Dungeon ni Deai wo Motomeru no wa Machigatteiru Darou ka III will premiere on Oct 3rd, 2020
---
Gochuumon wa Usagi Desu ka? Bloom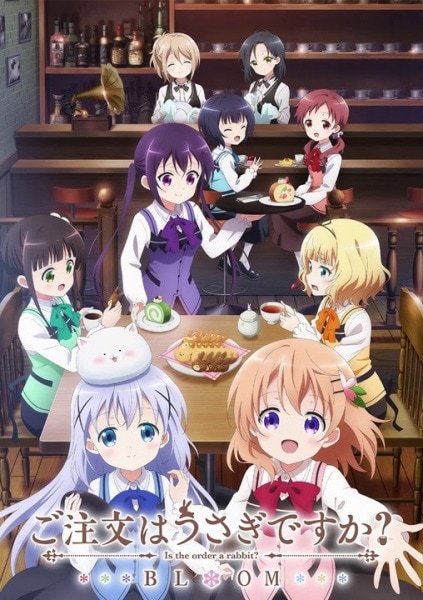 Studios:

Encourage Films
Source: 4-koma manga
Genres: Slice of Life, Comedy
Synopsis: The third season of Gochuumon wa Usagi Desu ka?
Uh, excuse me while I scream at the top of my lungs in happiness. *Screams of happiness* Ahem, thank you. Gochuumon wa Usagi Desu Ka? is a CGDCT staple and it's been quite sometime since we seen any new anime content! The return of beloved show is a highly anticipated as you can imagine, I mean who can forget the adorable rabbit and it's low yet soothing voice? It's like a cup of coffee with fluffy foam on top. And we can't forget our favorite characters of course! Now that I'm typing this out… it reminds me that I haven't had the chance to watch the movie…I guess I have something to do tomorrow lol!
Gochuumon wa Usagi Desu ka? Bloom will premiere on Oct 10th, 2020
---
Haikyuu!!: To the Top 2nd Season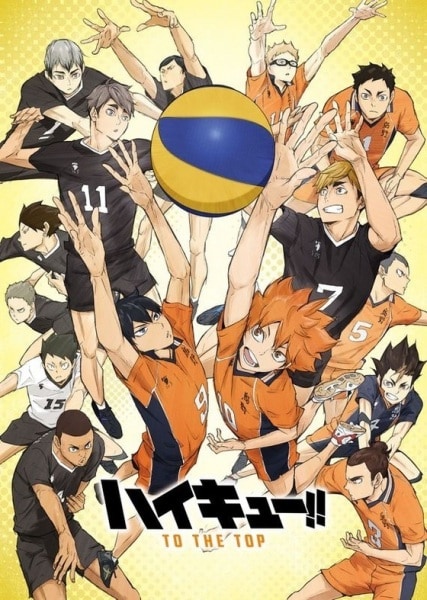 Studios: Production I.G
Source: Manga

Genres:

Comedy, Sports, Drama, School, Shounen
Synopsis: Second half of Haikyuu!!: To the Top.
I feel like a broken record at this point because I talk about Haikyuu too much, but in reality…it's just that good! Never have I been so invested in a sports anime, until I started watching Haikyuu. The energy is at all time high As Karasuno, our home team, takes their place in the national stage against the 2nd best team from the previous nationals. If you haven't watch Haikyuu yet because you're not into sports anime, my advice would just give it a try. It doesn't hurt to watch the first three episodes, well by then you should be pretty hook lol.
Haikyuu!!: To The Top 2nd Season will premiere on Oct 3rd, 2020
---
Hanyou no Yashahime: Sengoku Otogizoushi
Studios: Sunrise
Source: Original
Genres: Action, Adventure, Comedy, Historical, Demons, Supernatural, Magic, Fantasy
Synopsis: "The daughters of Sesshoumaru and Inuyasha set out on a journey transcending time! In Feudal Japan, Half-Demon twins Towa and Setsuna are separated from each other during a forest fire. While desperately searching for her younger sister, Towa wanders into a mysterious tunnel that sends her into present-day Japan, where she is found and raised by Kagome Higurashi's brother, Souta, and his family. Ten years later, the tunnel that connects the two eras has reopened, allowing Towa to be reunited with Setsuna, who is now a Demon Slayer working for Kohaku. But to Towa's shock, Setsuna appears to have lost all memories of her older sister. Joined by Moroha, the daughter of Inuyasha and Kagome, the three young women travel between the two eras on an adventure to regain their missing past."

-VIZ Media
A sequel to Inuyasha was the last thing I expected to be announced during this season…yet here I am writing about it lol. I have a lot of mixed feelings about this show, I thought Inuyasha ended on a good note and didn't expect show to move on from there. At first glance it seems like a cash grab and following footsteps of Boruto, but I could be wrong and the story could actually be something worthwhile! I'm going to be diving in with an open mind and see where it takes me. I'm curious to see if we'll be able to see our favorite characters from the original anime. All I ask is that we don't have another instance character obsession (Inuyasha literally dropping everything to chase Kikyo). I hope Towa has a more level head about these things.
Hanyou no Yashahime: Sengoku Otogizoushi will premiere on Oct 3rd, 2020
---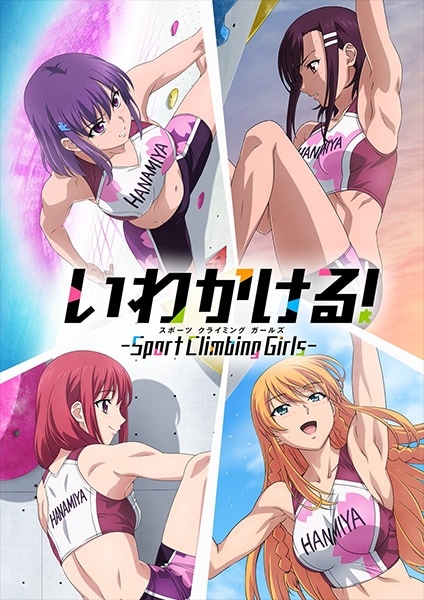 Studios: Blade
Source: Web manga
Genres: Comedy, Sports, School
Synopsis: "Konomi Kasahara, a junior high school girl, has made a big name after winning numerous competitive puzzle game tournaments. The story begins when she finds a sports climbing club in her high school. Using special skills other than that of puzzle games, Kasahara becomes fascinated with climbing."

-MAL News
I know what you're thinking, Kirito is only watching this for the fanservice, AND YOU'D BE CORRECT HOWEVER; I'm actually interested in what it takes to be a competitive rock climber, no joke! I've always been interested in rock climbing and maybe I can get some tips and tricks from this show, who knows? And while the art may look great from the key visual, the PV had a different story to tell. The animation weren't…great and even the character designs were a lot plainer than what we see on the key visual. There are also a lot of metaphorical references in the show to represent each character's style of climbing. It's going to be an interesting show but may fall short due to it's flaky animation.
Iwa Kakeru!: Sport Climbing Girls will premiere on Oct 4th, 2020
---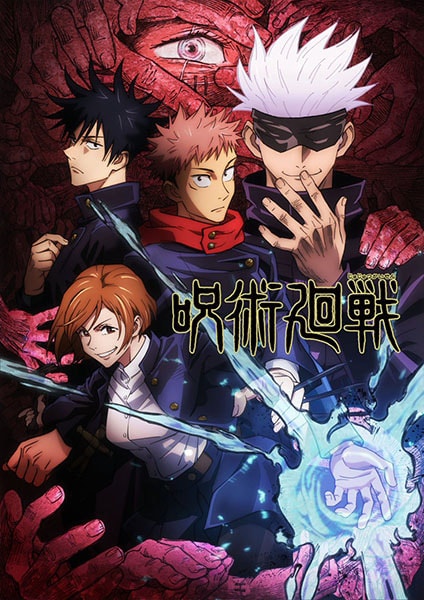 Studios: MAPPA
Source: Manga
Genres: Action, Horror, Demons, Supernatural, School, Shounen
Synopsis: "In a world where demons feed on unsuspecting humans, fragments of the legendary and feared demon Ryoumen Sukuna were lost and scattered about. Should any demon consume Sukuna's body parts, the power they gain could destroy the world as we know it. Fortunately, there exists a mysterious school of Jujutsu Sorcerers who exist to protect the precarious existence of the living from the undead! Yuuji Itadori is high schooler who spends his days visiting his bedridden grandfather. Although he looks like your average teenager, his immense physical strength is something to behold! Every sports club wants him to join, but Itadori would rather hang out with the school outcasts in the Occult Club. One day, the club manages to get their hands on a sealed cursed object, but little do they know the terror they'll unleash when they break the seal…"

-VIZ Media (edited by MyAnimeList)
THIS IS THE ONE. This is the show that's going THE ANIME of the season. Every aspect of the show is phenomenal from the story, to the artwork, and especially the animation. There's a lot happening but it's delivered in small bite sized chunks that keep you guessing what will happen next. I may be a bit biased since I've already seen the first episode, but man IT. IS. GOOD. While there hasn't been lot story elements revealed yet, the premise is that our "average" protagonist, Yuuji Itadori, get involved in the Occult throwing him in the dangerous spiritual world that exists rightb under our noses! You ever get that feeling that there's that "thing" about an anime that gets you hooked? This show has that "thing". If you liked Kimetsu no Yaiba or Shingeki no Kyojin (Which both have that "thing") then you have to give this one a try! Maybe one day I'll be able put it to words but this will do for now.
Jujutsu Kaisen's first episode was streamed in advance on September 19, 2020. Regular broadcast began October 3, 2020.
---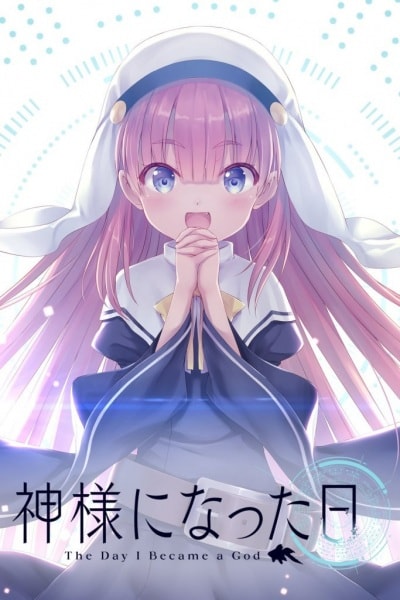 Studios: P.A. Works

Source:

Original

Genres:

Drama, Fantasy
Synopsis: "At the end of the last summer vacation of high school, Youta Narukami spends his days preparing for the university entrance exams, when a young girl named Hina suddenly appears, proclaiming herself as the "god of omniscience." Youta is confused and does not believe Hina when she tells him "The world will end in 30 days." After witnessing Hina's God-like predictive ability, Youta begins to believe her powers are real. Hina, who is innocent and childlike despite her supernatural powers, decides for some reason to stay at Youta's home. Thus begins the start of their lively summer before the end of the world."

-MAL News
JUN MAEDA WITH A NEW ANIME. There's so many things I wanna talk about for this show, but I probably should save it for the first impression itself! I'll keep it short and sweet, Jun Maeda (Co-founder of Key and the creator of Angel Beats, Clannad, Charlotte, and Little Busters) and is back with probably the most heart breaking story that's he's made up until today. Kamisama ni Natta Hi will be the epitome of Jun Maeda's work, who himself said that this will be the most heart breaking story that he's every written. If you're interested in this show, keep in mind that you WILL CRY and that there is NO ESCAPE. Jun Maeda is infamous for creating this intricate story that grab your heart and give it a little squeeze before tearing it heart and giving  you depression for a week (or is that a personal experience?). EITHER WAY, make sure you have extra tissues and a large tub of ice cream because it's going DOWN.
Kamisama ni Natta Hi will premiere on Oct 11th, 2020
---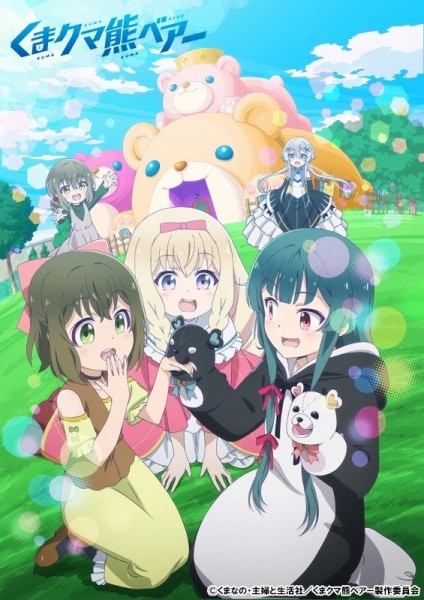 Studios: EMT Squared
Source: Light novel
Genres: Adventure, Comedy, Fantasy
Synopsis: "Fifteen-year-old Yuna prefers staying home and obsessively playing her favorite VRMMO to doing anything else, including going to school. When a strange new update gives her a one-of-a-kind bear outfit that comes with overpowered abilities, Yuna is torn: the outfit is unbearably cute, but too embarrassing to wear in-game. But then she suddenly finds herself transported into the world of the game, facing down monsters and magic for real, and the bear suit becomes the best weapon she has!"

-Seven Seas Entertainment
Lol the guilty pleasure of the season! First we get a small girl that incinerates  everything with her defense stat and we ascended to small girl incinerates everything in a bear onesie! I will keep the more detailed comments in the first impression, that will be coming out later this week. I have a major weakness for cute shows and with all of these cute stuffed bears and the pastel aesthetic…I just can't resist! I wonder where the story will take us, will casual show with depicting Yuna's daily life in this virtual world or will there be a bigger plot looming in the background? Either way this seems like a really fun show to watch!
Kuma Kuma Kuma Bear's first episode was streamed in advance on September 19, 2020. Regular broadcast began October 3rd, 2020.
---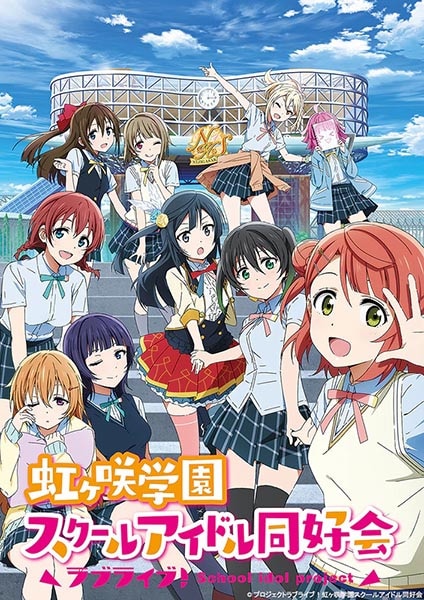 Studios: Sunrise
Source: Other
Genres: Music, Slice of Life, School
Synopsis: "Nijigasaki High School is located in Odaiba, Tokyo. The school is popular due to its free school style and diverse majors. The story centers on the members of school idol club in Nijigasaki, and their attempt to prevent the club from being abolished."

-Wikipedia
All Love Live fans rejoice! As Sunrise is back with more Love Live content! As a big Love Live fan myself, I'm already pretty familiar with the Nijigasaki Group and their characters. Much like how Love Live! Sunshine!! was handled, this group will act independently from the previous groups, but it's more of a finding your own vision of what an idol is compared to the other two groups that tried to save their schools. There is a mobile game called Love Live! All Stars that showcases the origin story of Nijigasaki group. In the case of the anime, Yuu Takasaki will take the place of the "player" as the president/advisor of the idol club. Whether the anime will follow closely to the game's story line or diverge into it's own story is still not clear but either way it should be a good show to check out if you love Idol anime or Love Live!
Love Live! Nijigasaki Gakuen School Idol Doukoukai will premiere on Oct 3rd, 2020
---
Mahouka Koukou no Rettousei: Raihousha-hen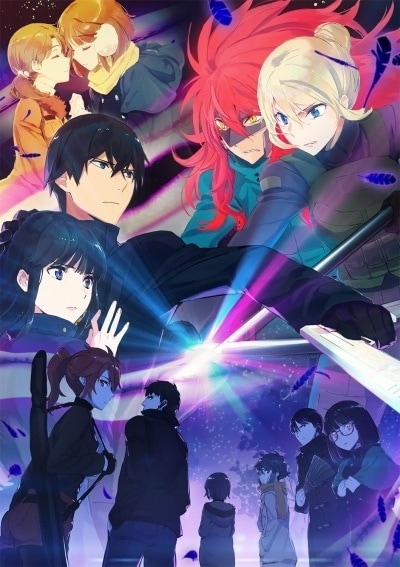 Studios: 8bit
Source: Light novel
Genres: Action, Sci-Fi, Supernatural, Magic, Romance, School
Synopsis: "Shiba Miyuki's classmate Kitayama Shizuku is on her way to study abroad. For magicians, this is normally impossible, since allowing the genes of someone who can use magic outside their home country's borders is tantamount to giving up national secrets. But it's allowed to happen in one case-exchange programs. And that's how Angelina Kudou Shields has arrived in Japan from the USNA to study at First High. Around the time Lina arrived in Japan magicians began getting attacked by a mysterious being who leaves his victims drained of blood. Will Tatsuya be able to discover the identity of the "Vampire"?"

-Mahouka Wiki (edited by MyAnimeList)
The biggest smile came across my face when they announced the new season of Mahouka back during Aniplex Online Fest! And yes this will continue from where season 2 left off (you might want to rewatch it to prepare for this new season!). I did some digging and jotted down some notes in my Mahouka Movie review but I'll put the portion that here:
"I did some research after the movie and it turns out the movie is an original story and is separate from Light Novel.

And to answer the story gap that I mentioned above, it turns out the first season of the anime was an adaptation of Volumes 1 through 8

. Whereas the movie takes place somewhere between 10 and 11.

Hopefully

, season 2 will get confirmed soon so that we can see at least 9, 10, and 11 animated."
And not to say I called it…but I CALLED IT! This season will cover the Visitor Arc which covers the chapter 9, 10, and 11! To say that I'm over the moon in happiness…would be an understatement! My body is ready for more Onii-sama.
Mahouka Koukou no Rettousei: Raihousha-hen will premiere on Oct 4th, 2020
---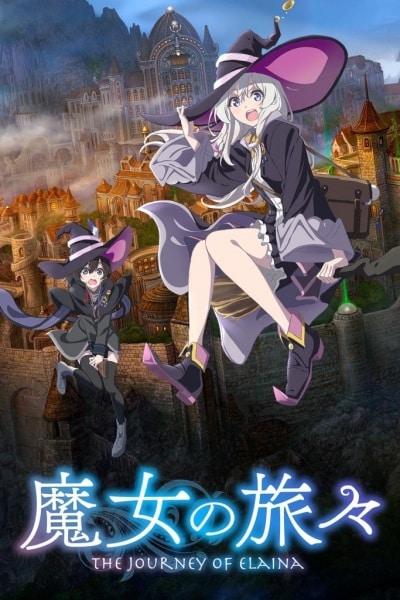 Studios:

C2C
Source: Light novel
Genres: Adventure, Fantasy
Synopsis: "Once upon a time, there was a witch named Elaina, who set off on a journey across the world. Along the way, she would meet all kinds of people, from a country full of witches to a giant in love with his own muscles—but with each meeting, Elaina would become a small part of their story, and her own world would get a little bit bigger. "

-Yen Press
Majo no Tabitabi was quite a surprise when I saw the first PV. The colorful artwork and the emotional weight within the few scenes that were jammed in the PV really had me invested into the world that it started to create. I'm also a sucker for all things fantasy and magic so maybe I'm just biased? But what really secured it's spot on this list is the animation studio who will be animating the show, C2C. C2C doesn't have a lot of material out there, but the ones that they do have are notable to say the least. Harukana Receive, Hitoribocchi no Marumaru Seikatsu, and Shachou Battle no Jikan Desu are some of that ones that I can recall off of the top of my head. It's pretty exciting to see C2C start to build a resume with good anime, I'm pumped to see how Majo no Tabitabi turns out!
Majo no Tabitabi will premiere on Oct 2nd, 2020
---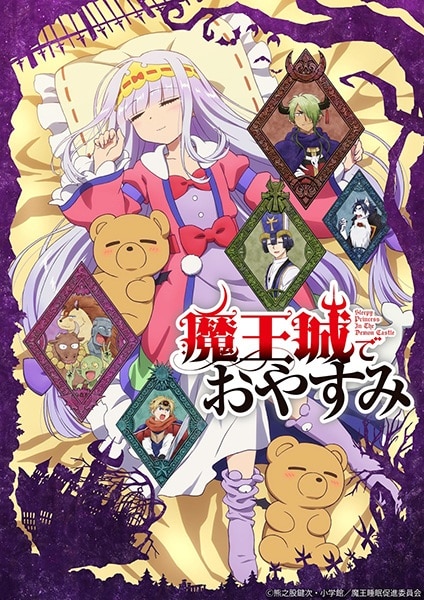 Studios: Doga Kobo

Source:

Manga
Genres: Slice of Life, Comedy, Supernatural, Magic, Fantasy, Shounen
Synopsis: "Sshhh! Princess Syalis is trying to get a good night's sleep. Some shut-eye. Forty winks. Catch some Z's. Long ago in olden times when people and demons lived together in—well, disharmony, really—a demon king kidnaps a human princess and imprisons her in his castle. Bereft, the princess's subjects beat their chests in anguish…until a hero arises to spearhead Project Rescue Our Princess! While waiting for her knight in shining armor, what's an imprisoned princess to do…? Teddy-bear guards with bat wings are all very well, but her dungeon cell is bo-o-o-ring! So, she decides to wile away the long hours by sleeping. Now if only she could get comfortable…and didn't suffer from insomnia…"

-VIZ Media
Imagine being kidnapped by THE DEMON LORD and all you wanna do is sleep LOL! There's a really funny juxposition with Syalis' determination to sleep and the seemingly dangerous situation that she's in. From the preview, it has a really cute gothic vibe to the show with a variety of cute monsters! While Syalis is indeed a captured princess, the PV suggests that she's probably the most dangerous creature in the castle that she's kept in, constantly looking for more monster materials to craft her pillows and bedding. Along with the hysterical story we also have a pretty star studded voice cast! Inori Minase (Nakano Itsuki, Hestia, Kafuu Chino) will play as our sleepy princess Syalis and Matsuoka Yoshitsugu (Kirito, Soma, Bell) will be the evil Demon Lord! Other notable voice actors include: Sakura Ayane, Kuroda Takaya, Ishikawa Kaito, Ohara Sayaka, and Ohashi Ayaka! You won't want to miss this cute one!
Maoujou de Oyasumi will premiere on Oct 6th, 2020
---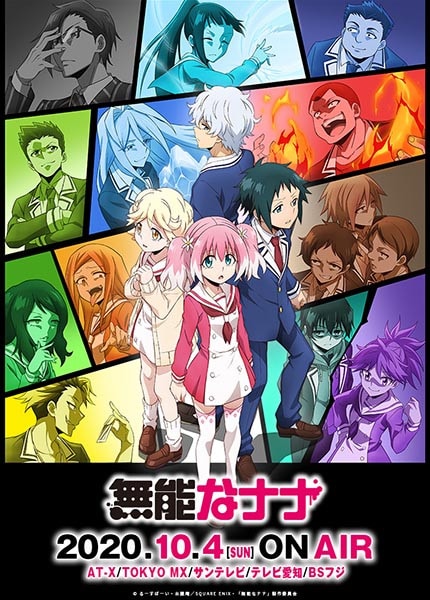 Studios: Bridge
Source: Manga
Genres: Psychological, Supernatural, Thriller, Shounen
Synopsis: "It is the year 20XX. Earth was assaulted by monsters that would come to be known as "the Enemy of Humanity." In order to deal with this threat, special schools composed of teenagers with extraordinary abilities were formed. These people, who came to be known as "the Talented," had abilities that could defy the rules of reality. Among these people with supernatural powers was an outlier, an individual who was sent to one of these schools despite having no innate special abilities whatsoever. This is the story of our protagonist, who attempts to defeat the Enemies of Humanity through the use of intelligence and manipulation alone."

-MU
This isn't the first time an anime has hooked me with it's artwork alone and it won't be the last. While the animation from the PV isn't great, the designs are and the overall composition of the show has a nice aesthetic, which I think will be able to bypass the cons. The story is vague and quite open ended, how everything will unfold is still up in the air but my gut tells me this will be an interesting one to watch! Not to mention that Bridge, the animation studio, will also be working on the new Shaman King remake! I'd like to see Mumou no Nana as a sort of test run for the new Shaman King!
Munou no Nana will premiere on Oct 4th, 2020
---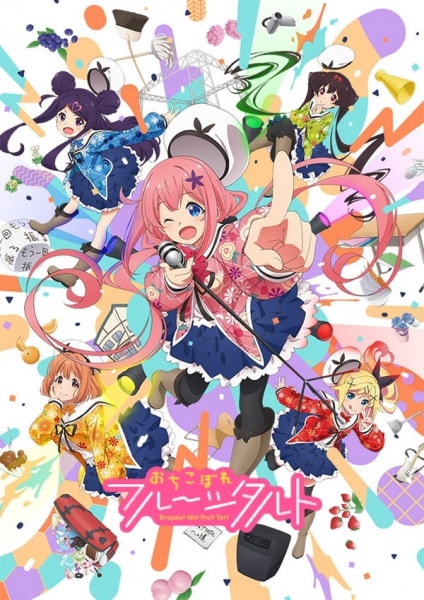 Studios: feel.
Source: Manga
Genres: Music, Slice of Life
Synopsis: "Fourth dormitory of the Rat Production (commonly known as Nezumi-sou)—the place where dropout idol girls live: the former child actor Sekino Roko, musician Nukui Hayu, and model Maehara Nina. Sakura Ino, who always dreamed of becoming an idol, moves in. At the same time, the decision is made to demolish the dormitory. Due to the project launched by the manager Kajino Hoho, "Ochikobore Fruit Tart," occupants of the dormitory form a new idol group called "Fruit Tart" and start their activities in order to repay a one hundred million yen debt."

-MU (edited by MyAnimeList)
Alright, I know what you're thinking, "Another idol anime Kirito?!", YES ANOTHER IDOL ANIME. "BUT WHYYY?", I'M GLAD YOU ASKED!
First off, the animation studio handling this show is feel (Hinamasturi, Oshiete Galko-chan, Kono Bijutsu-bu ni wa Mondai ga Aru!, and Oregairu)!
Second, look at that key visual and check out the PV, the characters and artwork have a lot of spunk!
And lastly, the synopsis had me giggling to myself as I read it. There's something about abrupt story elements like being one hundred million yen in debt from the get go that never fails to make me laugh.
Call it another gut feeling, because there's something here in this show that I think will be worth watching. I immediately fell in love with each of the members, their personalities, and the artwork just from the PV. It has this eccentric nature that I just really vibe with. And I'm also curious about the managers eyebrows! WHY ARE HER EYEBROWS SIX LINES?! Are you as curious as I am?! Then let's dive in!
Ochikobore Fruit Tart will premiere on Oct 11th, 2020
---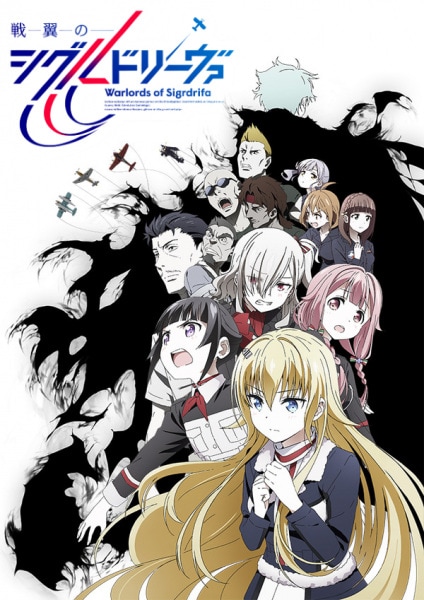 Studios: A-1 Pictures
Source: Original
Genres: Action, Military
Synopsis: "The Pillars suddenly appeared above Earth, threatening all life. A god who called himself Odin came to the aid of humanity as it was driven to near complete defeat. To counter the Pillars, Odin declared a counterattack by bequeathing humanity with the battle maidens Walküres and the "herocraft" as their wings. Several years later, the battle between humanity and Pillars rages on, with men supporting the Walküres as they soar through the treacherous skies to save the world. Japan is no exception. Three Walküres confront the giant Pillar looming over sacred Mt. Fuji. Each Walküre is skilled, but each also has issues. And now, an ace pilot has arrived from Europe. 'Now is the time to fight back, humanity. The day of reckoning has arrived. The time of Ragnarok draws nears.'"

-Anime News Network
We've seen girls in tanks, we've seen girls in boats, and now that it's 2020, IT'S TIME FOR GIRLS IN PLANES. Though as I say that, this will a bit different from Girls Und Panzer and Haifuri as it will have a more supernatural elements in it. There are a lot of questions about the story like what exactly are "The Pillars" and how exactly do the Walkures defend Earth other than pulling the trigger? A-1 has produced a lot of great original anime and I suspect this will be no different so I have high hopes for Senyoku no Sigrdrifa! Not to mention, I've always been interested in planes and aircrafts so I hope they go into depth about the different models!
Senyoku no Sigrdrifa will premiere on Oct 3rd, 2020
---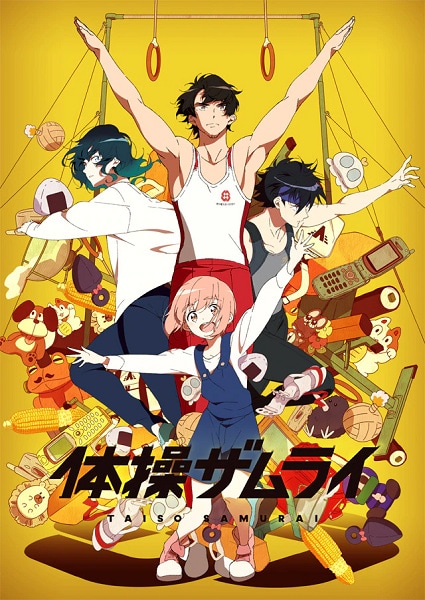 Studios: MAPPA
Source: Original
Genres: Sports
Synopsis: "Year 2002. Japan's gymnastics world was once strong. Former Japanese representative Shoutarou Aragaki (29), who devoted his time to gymnastics, was unable to perform as expected. Even so, after training on a daily basis, his coach Amakusa recommends Shoutarou to retire. However, the fate of the Aragaki family will change significantly due to a certain 'encounter'".

-MAL News
Imagine my surprise when I saw the PV for the first time and realized that the show was about gymnastics and not samurais LOL. MAPPA is a well known animation studio that does good work in both 2D and CGI animation. I am on the edge about the use of CGI for some of the routines (the moves that the gymnasts perform). I get that 2D animation would be difficult and that CGI is inevitable but I think that it can be done as long as the CGI is use moderately. Along with the vibrant animation the story has a depth to it that give it a heavy emotional weight. Character development will be very crucial in keeping the story interesting. I'm looking forward to seeing what the show has to offer!
Taisou Samurai will premiere on Oct 11th, 2020
---
Studios: Seven Arcs
Source: Manga

Genres:

Comedy, Romance, Shounen
Synopsis: "Having grown up ridiculed for his bizarre name, Nasa Yuzaki strives to be remembered for something more. Fortunately, it seems he's on the right path, ranking first in the nation's mock exams and set to enter his high school of choice. However, everything changes in a single night when he notices a girl across the street on his way home. Enraptured by her overwhelming cuteness, it's love at first sight for Nasa. But in his infatuated daze, he fails to notice the approaching danger speeding down the road and finds himself at death's door. Barely alive thanks to the girl's intervention, Nasa musters the courage to confess his love to her, fearing she might otherwise vanish from his life. She accepts his proposal on one condition: marriage, to which Nasa gladly accepts before passing out from his injuries. Upon waking, however, the girl is nowhere to be found. After recovering from his injuries, Nasa tosses his previous ambitions aside and dedicates his life to finding the girl that captured his heart, yet several years pass to no avail. But one night, when an unexpected visitor comes knocking on his door, Nasa finds himself facing a woman that would forever change his world: his wife."

-MAL Rewrite
Not the way you would expect a proposal to happen but it's romantic nonetheless. From the preview alone there is this warm, cuddly, and wholesome vibe to the show I just love. Sure it may take the idea of "love at first sight" a little too far but the way the characters interact with each other just makes you wanna second guess yourself and fall in love too! Because seriously, it's just that DANG CUTE. Aside from the adorable characters and story, there's the soundtrack. Now I haven't heard a lot of it, but what I have heard is pretty darn great. It looks like the opening will be performed by Yunomi who is a well known DJ and composer and I listened to quite a bit of his songs back in 2016–2017 until he kinda disappeared, but now he's back! And with the vocals from Yuzaki Tsukasa the song comes together in this modern take on traditional Japanese music. I can't wait to dive into the show!
Tonikaku Kawaii will premiere on Oct 11th, 2020
---
One Room Third Season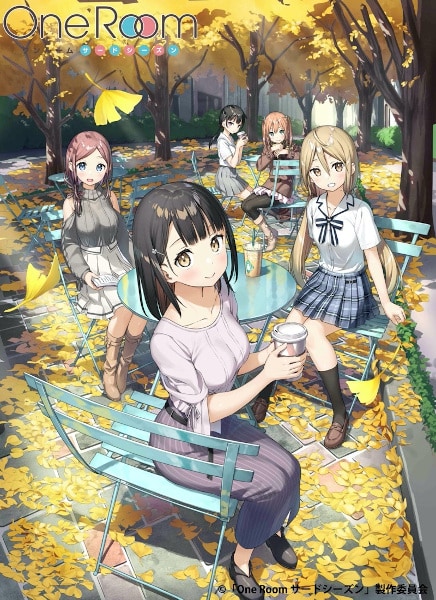 Studios: Zero-G

Source: Original

Genres: Slice of Life

Synopsis: The Third season of One Room
Ah yes! One of my favorite anime shorts! One Room consists of quick 5 minute episodes from a POV perspective where you as the main character "interact" with the different heroines within the show. I say interact but you're just seeing everything through the protagonists perspective. Three of the previous heroine with make a return and two new heroines will be adding to the roster. I assume the length of the episodes will stay the same so it's an easy show to watch with a whole lot of commitment.
One Room Third Season will premiere on Oct 6th, 2020
---
And that's the list!
Did I miss something that I should watch?
What are you most excited about this season?
Let me know in the comments below!
---
If you enjoyed this post, please consider buying me a
Or if you want to be on my Patrons page, you can become one on my