KiritoNarukami's Top 10 Anime of 2020!!
Hello Anime Gang!
Happy New Year! I hope you are all well and healthy! 2020 was quite the year that no one was ready for and to keep myself from sounding like a broken record I'll keep the 2020 talk to a minimum! It was a strange year and the anime industry felt it, with a smaller number of shows airing compare to previous years as well as a drop in quality of some shows but that didn't stop anime and we were still able to see quite a bit of incredible shows take off! With the new year already upon us I figured it be a good time to do a little top 10 anime list of my favorite shows in 2020!
These 10 shows really got me through this particularly chaotic year and if you missed them, I highly recommend giving these a chance!
(Also peep those new graphics!!)
*Pssssst if you want to read the full reviews of the anime below click on the banner with it's name on it!*
Enough of my babbling, let's get to it!
---

Studios:

TMS Entertain

ment




Source:

Manga

Genres:

Comedy, Romance, School, Shounen
Synopsis: "Dumped by his girlfriend, emotionally shattered college student Kazuya Kinoshita attempts to appease the void in his heart through a rental girlfriend from a mobile app. At first, Chizuru Mizuhara seems to be the perfect girl with everything he could possibly ask for: great looks and a cute, caring personality. Upon seeing mixed opinions on her profile after their first date, and still tormented by his previous relationship, Kazuya believes that Chizuru is just playing around with the hearts of men and leaves her a negative rating. Angry at her client's disrespect towards her, Chizuru reveals her true nature: sassy and temperamental, the complete opposite of Kazuya's first impression. At that very moment, Kazuya receives news of his grandmother's collapse and is forced to bring Chizuru along with him to the hospital. Although it turns out to be nothing serious, his grandmother is ecstatic that Kazuya has finally found a serious girlfriend, which had always been her wish. Unable to tell her the truth, Kazuya and Chizuru are forced into a fake relationship—acting as if they are truly lovers."

-Myanimelist
There's a charm to this show that makes me "Fall in Love" with romantic comedies! Kanojo, Okarishimasu is a hard sell in the first few episodes which many others can tell you, but don't let those reviews discourage you from watching it as the character and story develop in a nice and meaningful way that will make you believe in genuine love again. What you need to understand when going into the show is that Kazuya (our main protagonist) is a young, rash, and stupid college boy. He's going to do a LOT of dumb and questionable things throughout the show, but the magic of the show is his ability to acknowledge his own flaws and fix himself throughout the show. The show's strongest point are the powerful heroines and very cute heroines each with their own quirks and personalities. This first season focuses quite heavily on the main heroine Chizuru (middle right on the key visual) and Kazuya (our main protagonist). The other heroines do get their moments to shine within the show but it's more of a side bar than anything. Season 2 has already been confirmed and I'm more than excited to be able to see more of these characters!
---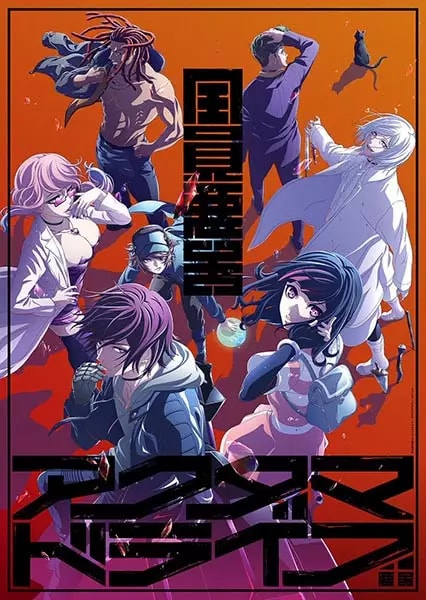 Studios:

Studio Pierrot
Source: Original
Genres: Action, Sci-Fi
Synopsis: "Long ago, there was a war between Kanto and Kansai and the world was split apart. Kansai became a vassal state of Kantou, and as developed in its own peculiar way. However, the power of the government and the police is waning, and crime is widespread. These criminals are called "akudama." As these akudama gather together in one place, their aesthetics will clash and an ordinary girl will be caught up in their world of crime."

-Anime News Network
The creators of Dangan Ronpa are back with an original anime that will keep you at the edge of your seat from start to finish! Akudama Drive blew me away from it's incredibly intricate art and animation to the twists and turn with the story. There isn't a single dull moment within the show, while it's face paced and full of action and gore there are lots of slowed and intimate moments that allow the characters to think and reflect on the events occur throughout the show. The wonderful balance creates a dynamic show that punches you in the gut with it's visuals and plot with still keeping you invested in it's characters and world building. There are many shows that can walk that tight rope and make it out in one piece! The flare that you know and love in Dangan Ronpa makes its presence known while still feeling new and fresh and detached from its well known predecessor.
---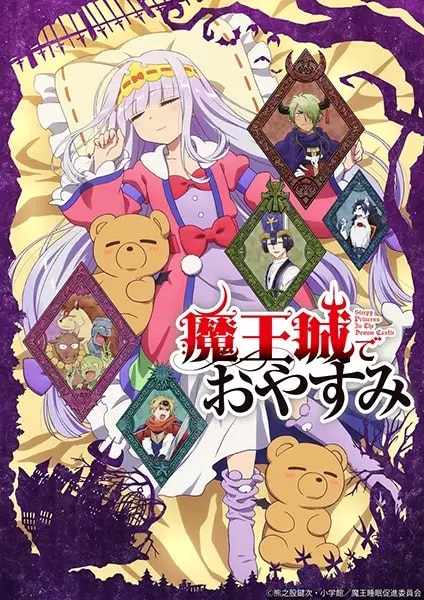 Studios: Doga Kobo

Source:

Manga
Genres: Slice of Life, Comedy, Supernatural, Magic, Fantasy, Shounen
Synopsis: "Sshhh! Princess Syalis is trying to get a good night's sleep. Some shut-eye. Forty winks. Catch some Z's. Long ago in olden times when people and demons lived together in—well, disharmony, really—a demon king kidnaps a human princess and imprisons her in his castle. Bereft, the princess's subjects beat their chests in anguish…until a hero arises to spearhead Project Rescue Our Princess! While waiting for her knight in shining armor, what's an imprisoned princess to do…? Teddy-bear guards with bat wings are all very well, but her dungeon cell is bo-o-o-ring! So, she decides to wile away the long hours by sleeping. Now if only she could get comfortable…and didn't suffer from insomnia…"

-VIZ Media
If you thought the idea of a girl sleeping 60% of an anime was unappealing, I would encourage you to think again! Maoujou de Oyasumi be a simple story line but the joy and happiness that it brings to its viewers is incredible. The show is set up like a JRPG, you find a quest, you complete it and receive a reward, and you're off on the next one! This straight forward show is easy to grasp but also harbors quite deep world building and character development that lurks in the background as you laugh about Princess Syalis' next victim…er I mean quest. The dynamic between the stoic princess and energetic demons within the Demon Castle is both comical and heart warming! While the Princess is technically a prisoner…the demons treat her quite well and even help in (without realizing it) with her quests for better sleeping equipment!
---

Studios:

NUT

Source:

Original

Genres:

Sci-Fi, Action
Synopsis: "Many years have passed since humanity was driven to the brink of extinction by the sudden emergence of the unknown life forms Gadoll. Those humans that survived now dwell in a 3000 meter-high mobile fortress Deca-dence built to protect themselves from the Gadoll threat. Denizens of Deca-dence fall into two categories: Gears, warriors who fight the Gadoll daily, and Tankers, those without the skills to fight. One day, Natsume, a Tanker girl who dreams of becoming a Gear meets surly Kaburagi, an armor repairman of Deca-dence. This chance meeting between the seemingly two opposites, the girl with a positive attitude who never gives up on her dreams and the realist who has given up on his, will eventually shake the future course of this world."

-Funimation
Deca-Dence caught my attention by being a original anime by NUT. NUT is known for being the animation studio for Saga of Tanya the Evil. I'm still amazed at the quality of Deca-Dence, from the immersive world building, the wacky designs from the humans that live in Deca-Dence, to the Gadoll that threaten their lives, as well as the mysterious robots! The fighting mechanics to the duties and chores of those that live within Deca-Dence was so in depth for a 12-episode show that i wish we had more time to experience more life within the moving fortress! Having said that the show was holistically well done, every aspect of the story intertwined with another that created this world that you can can't help but get curious about.
---

Studios:

Pine Jam

Source:

Manga

Genres:

Action, Mystery, Supernatural, Ecchi, Seinen
Synopsis: "Shūichi Kagaya is an intelligent and friendly high school student satisfied with his normal everyday life, which is why he is very careful to protect his secret: that he can transform into a terribly cute monster. But one day he uses his powers and risks discovery to save a girl. "

– Gleipnir (manga)
Gleipnir was a dark horse for me, the strange premise of the show was quite out there and I wasn't quite sure what to make of it at first. The dark and violent story continues to exude this mysterious and threatening atmosphere even up to the last episode. There will hardly be a moment where you will feel like the characters are "safe", because someone or something may already be lurking in the shadows, ready to strike. The otherworldly designs really kept me coming back to the show, the amount of horrifying things that exist within the world of Gleipnir is wide and you won't believe it until you see it. Aside from the engrossing story and intriguing character designs, the soundtrack is a big reason why I love Gleipnir so much. The soundtrack incorporates quite a bit of electronic influences which include a handful of trap and dubsteps track within the show and I can get enough! Hoping this starts to become trend!
---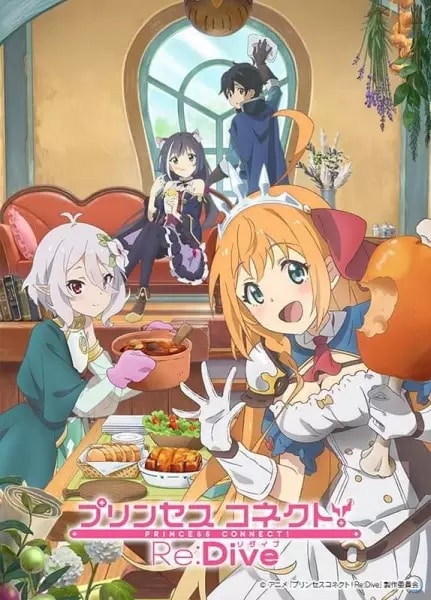 Studios:

CygamesPictures

Source:

Game

Genres:

Action, Adventure, Fantasy
Synopsis: "Set in the lovely land of Astoria where a gentle wind blows, Princess Connect! Re:Dive follows the adventures of: Yuuki, an amnesiac young man; Kokkoro, a small guide who looks after Yuuki; Pecorine, a beautiful swordswoman who is constantly hungry; and Karyl, a

cat-eared magical girl with a somewhat cool personality. These fateful four form a guild entitled "Bishoku-dono" ("Epicurean Hall") and embark on delicious adventures together."

-Anichart
Princess Connect! Re:Dive is based off of the mobile game of the same name (which is going to be localized in the US in March, 2021!). As a big fan of the game I couldn't pass up the chance to see the anime! The anime took a different route than the game does and recreates the story of the game in a more anime friendly format. The big concept and ideas are still present and it makes the show enjoyable to watch whether you already know the story from the game or if you're a new fan! And let's now forget about the amazing artwork and animation throughout the show, from the character designs to the articulate fighting animation, especially Pecorine's Princess Strike! I'm normally not a fan of game to anime adaptations but if you were to do it, Princess Connect! RE:Dive is the PERFECT example
---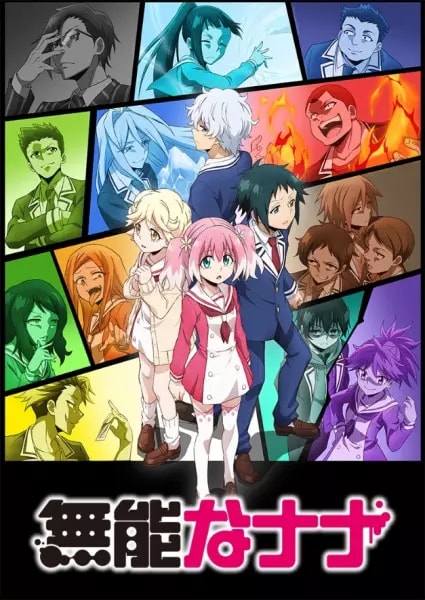 Studios: Bridge
Source: Manga
Genres: Psychological, Supernatural, Thriller, Shounen
Synopsis: "It is the year 20XX. Earth was assaulted by monsters that would come to be known as "the Enemy of Humanity." In order to deal with this threat, special schools composed of teenagers with extraordinary abilities were formed. These people, who came to be known as "the Talented," had abilities that could defy the rules of reality. Among these people with supernatural powers was an outlier, an individual who was sent to one of these schools despite having no innate special abilities whatsoever. This is the story of our protagonist, who attempts to defeat the Enemies of Humanity through the use of intelligence and manipulation alone."

-MU
While I was initially interested in this show purely because Bridge would be the animation studio (the same studio will also be animating the new Shaman King Remake!) I was sucked in by the story and intricacies of the plot. I walked into the show expecting one thing and walked out getting something completely different but in a good way! Walking into Munou na Nana with an unsuspecting attitude will knock you off your feet! The show thrives on deception and cunning tactics which continue to keep you guessing all the way to the end. Top it off with eye popping art and animation what you get is a show that leaves no details behind and will keep you guessing…who will be next?
---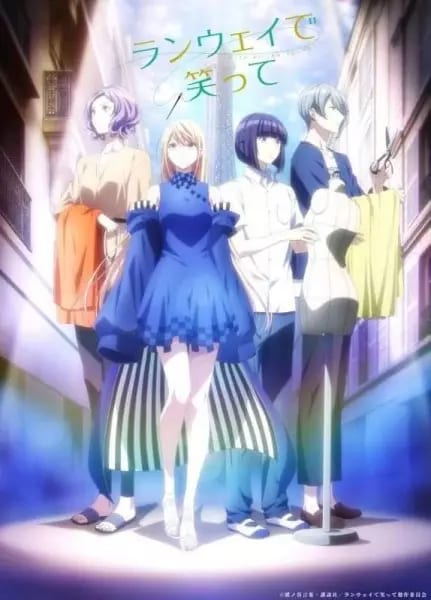 Studios:

Ezόla

Source:

Manga

Genres:

Slice of Life, Drama, School, Shounen
Synopsis: "Chiyuki Fujito has a dream: to become a Paris Collection model. The problem is, she's too short to be a model, and everyone around her tells her so. But no matter what they say, she won't give up. Her classmate, a poor student named Ikuto Tsumura, also has a dream: to become a fashion designer. The two decide to combine their dreams and overcome the naysayers."

– Runway de Waratte (manga)
I love designing profession whether that's architecture, graphic design, or fashion and so when I heard about Runway de Waratte I could hold myself back! One of the best decisions of my LIFE. Runway de Waratte was an emotional roller coaster as you cheer for Chiyuki and Ikuto their pursuit of their dreams where everyone else told them they couldn't. I also love the little details throughout the show where they tell you the difference between different sewing methods, the thoughts behind each designs, the time, skill, and effort that is require to put together a fashion show that lasts a few hours. And while the behind the scenes of the fashion industry was wonderful to see, the real heart and soul of the show were the characters. Chiyuki and Ikuto were good cornerstones in the character development but their determination to overcome any obstacle influenced others to rise up and brought forth an inspiring and expressive cast!
---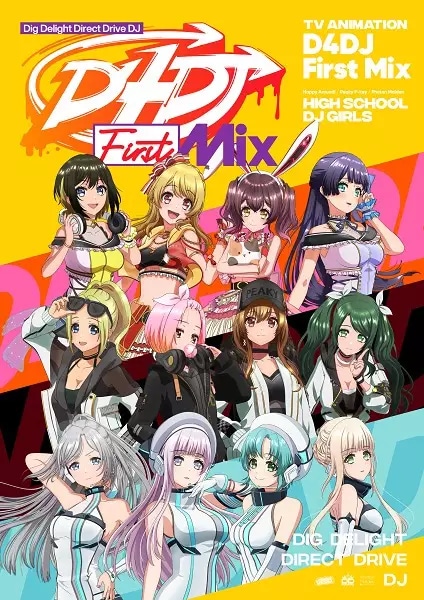 Studios: SANZIGEN
Source: Original
Genres: Music
Synposis: "Having moved back to Japan from abroad, Rinku Aimoto transfers to Yoba Academy where DJing is popular. She is deeply moved by a DJ concert she sees there, and decides to form a unit of her own with Maho Akashi, Muni Ohnaruto, and Rei Togetsu. While interacting with the other DJ units like Peaky P-key and Photon Maiden, Rinku and her friends aim for the high stage."

-ANN
D4DJ caught my interest with it's advertising through its YouTube channel! I got curious and did a deep dive into what it was all about which I explain for quite in a bit in my first impression (which you can read here). As an aspiring electronic DJ, I was cloud nine seeing all of this come together. Everything from this show is phenomenal. The soundtrack is the first thing people talk about, the quality of each of the track is INSANE. The track are clean, energetic, and incorporate a slight idol aesthetic while still keeping the energy and atmosphere that electronic dance music is known for. The genres are also vast and give the the show great variety so that each song sounds distinct and unique. The art and animation is similar to what SANZIGEN did for the 2nd and 3rd season of Bang Dream! using character models and CGI which allows for more versatility when it came to live performances. It looks like they took what they learned from Bang Dream and applied it hear and it LOOKS GOOD. From the choreography, to the visuals and the cinematography, the lives are powerful and get your heart racing especially if you like anisongs! The production quality is the highest I've seen from a show that relied heavily on 3D character models and CGI.
---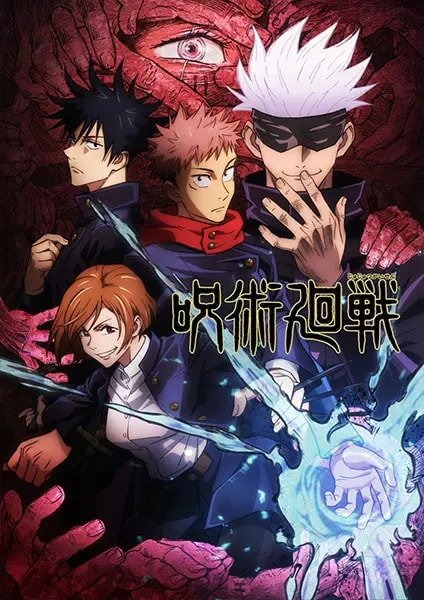 Studios: MAPPA
Source: Manga
Genres: Action, Horror, Demons, Supernatural, School, Shounen
Synopsis: "In a world where demons feed on unsuspecting humans, fragments of the legendary and feared demon Ryoumen Sukuna were lost and scattered about. Should any demon consume Sukuna's body parts, the power they gain could destroy the world as we know it. Fortunately, there exists a mysterious school of Jujutsu Sorcerers who exist to protect the precarious existence of the living from the undead! Yuuji Itadori is high schooler who spends his days visiting his bedridden grandfather. Although he looks like your average teenager, his immense physical strength is something to behold! Every sports club wants him to join, but Itadori would rather hang out with the school outcasts in the Occult Club. One day, the club manages to get their hands on a sealed cursed object, but little do they know the terror they'll unleash when they break the seal…"

-VIZ Media (edited by MyAnimeList)
And here we are at the number one spot of the year! Jujutsu Kaisen is the talk of the town and there's hardly anyone who isn't watching the show right now and for good reason! MAPPA is known for their phenomenal on a number of shows throughout the years but they really took it up a notched for Jujutsu Kaisen, The opening is one of the best openings I've seen to date. I can't even imagine the amount of inbetweens that had to create to make the animation so smooth. Like did you see Gojou Sensei's white hair in the wind?! Enough of me fanboying, why is Jujutsu Kaisen in the top spot Kirito? The answer is as simple as it's THAT GOOD. The story relies heavily on curses and superstitions and expands on the fears that Japanese culture has already established in its own folklore such as ghosts and yokai. Combine this stellar plot line with a variety of characters that specialize in a certain curse with a big bad enemy that is the curse of curses. On the surface it sounds like any other shounen plot line, but what makes it stand out from the rest is the open humility and the realistic view that the characters have. The appeal is realistic expectations, crazy right?! But that what makes the show so incredibly interesting, it's not that "I have my friends so I can get through this" type of fighting but more of "What do I need to do to survive?". There is a tension in each blow and the characters continue to grow in and outside of the battlefield, there's no need for a training arc to get stronger because if you don't get stronger and learn from your mistakes…you'll die. There a lot of hype around the show and there's a reason why, so give it a try if you haven't already!
---
And that's my Top Ten Anime of 2019!
Did your favorite make it on the list?
What was your favorite show of the year?
Let me know in the comments below!