Uramichi Oniisan (First Impression)
---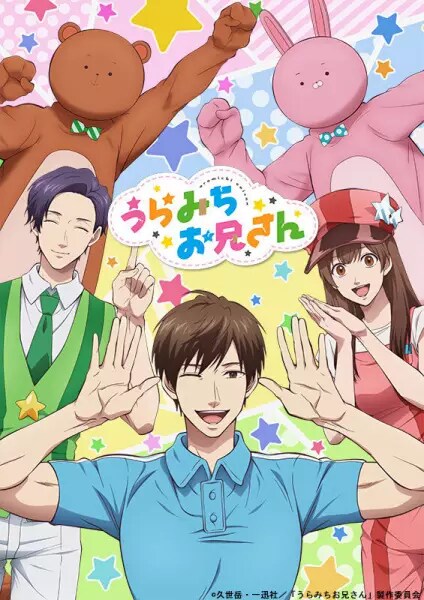 Studios: Studio Blanc
Source: Web manga
Genres: Slice of Life, Comedy
Synopsis: "Hello, boys and girls! Do you like guys with more than one side to them?" He might be sweet on the outside, but all boys and girls are inevitably scared off whenever they get a glimpse of the adult darkness that's the result of Uramichi-sensei's emotional instability. This is a tragic eulogy to all the "boys and girls" who are now adults!" -MU (edited by MAL)
First Impression:
If you like dark and adult humor, oh boy do I have the anime for you! Uramichi Onii-san immediately struck a cord with me in more ways than one! Not only is it super relatable…but the humor is ingenius! Let's dive in!
As a fellow alcohol enthusiast, I couldn't help but burst out in laughter! What makes the show even better is that all of these comments are made in front of all the innocent kids that are a part of the program lol!
I just can't get over the drastic contrast of the show! On one hand you have these wonderful character designs, the simple but still vibrant coloration and backgrounds tie really well to the kids show theme and then you flip the coin and you get…
Someone give this man a hug…or maybe a beer…and an appointment with a therapist! Despite Uramichi Onii-san's pain and despair being on full display…I couldn't help laughing the ENTIRE EPISODE. The abrupt change from happy go lucky to immediate existential crisis is pure comedic gold and I cannot get enough!
He's confused…but he's got the spirit! You can do it Uramichi Onii-san!!
Recommendation:
YES
Who said the main characters have to be teens for the show to be entertaining?! Uramichi Onii-san is about having existential crisis every other minute but enjoying every moment! While the art and animation are a bit plain, the characters and comedy greatly outweighs the cons!
---
If you enjoyed this post, please consider buying me a
Or if you support me, you can become one on my