KiritoNarukami's Anime Selection (Summer 2021 Edition)
Hello Anime Gang!
We're back with another anime selection, this time for the summer anime season! I'm armed with a new keyboard and ready to type away! Spring 2021 was a REALLY solid season but it looks like we have some decent shows coming just as we're all staying inside with that AC on (at least here in the US…)! Let's get out of that blazing sun and dive right in!
*This list is in alphabetical order!*
---
100-man no Inochi no Ue ni Ore wa Tatteiru 2nd Season
Studios: Maho Film
Source: Manga
Genres: Action, Game, Drama, Fantasy, Shounen
Synopsis: The second season of 100-man no Inochi no Ue ni Ore wa Tatteiru 2nd Season.
I'm honestly surprised that 100-man no Inochi no Ue ni Ore wa Tatteiru got a second season so soon. The first season was OK, in my opinion. The biggest downfall was the weak art and animation. The story did get a bit interesting but escalates quite a bit towards end of the season. I'm still not a HUGE fan of the show but figured I'd see it through to the end since I already started. Let's hope that the story picks up in a more meaningful way!
---
Studios: feel.
Source: Light novel
Genres: Comedy
Synopsis: "Hashiba Kyouya is a 28-year-old game developer. With his company going bankrupt, and him losing his job, he returns to his hometown. Looking at the success of creators of his age, he finds himself regretting his life decisions as he lay distressed on his bed. As Kyouya wakes up, he discovers that he has traveled ten years back to the time before he entered college. Will he be able to finally make things right? This is a story about a failed person who is given a second opportunity to follow his dreams." -MU (edited by MAL)
Shows that feature time travel tend to be quite intense (at least from the ones I've seen)! We've see this in Re:Zero, Tokyo Revengers, and Boku no Machi Dake ga Inai. Bokutachi no Remake is seems to be taking the casual route bring our protagonist Hashiba Kyouya back 10 years, for a chance at redoing his life in college. It'll be interesting to see how time traveling will affect the story because honestly this could've been just as successful if it was just him present day in college, right? What kinda twist will the time traveling element have on the story? I'm also excited to see a college setting (something that we don't see very often!) along with game developer lens! The animation studio, feel, has a really good track record for great art style and animation so I have high hopes that the show will deliver a wonderful visual experience.
---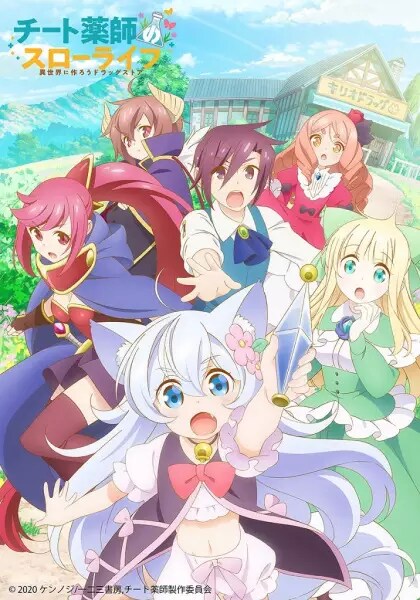 Studios: EMT Squared
Source: Light novel
Genres: Comedy, Fantasy
Synopsis: "One day, a corporate slave Reiji, suddenly got transported to another world. He made the best of his skills to make better potions, which earned him lots of money, and with that money, made a drugstore! An Elf who has trouble aiming with his bow? Give him some eye drops! A Dragon who always lets breaths out fire unintentionally? Don't worry, we have cough medicine for you! Reiji's new, fun, slow life as a pharmacist in a village drugstore starts now!!" -MU (edited by MAL)
I've always loved the character designs that came from EMT Squared, but some of the anime adaptations have a lot to be desired when it came to story composition. That being said, I get the feeling that this might will be quite enjoyable! The character designs are adorable and the story seems more on the "slice of life" side which probably won't feature a complex overarching story (…this is a guess don't come find me if it does…). It'll be interesting to see the different eccentric characters (and creatures!) that Reiji will have to deal with on his job as a pharmacist in a fantasy world (wouldn't he be an alchemist in a fantasy setting or am I thinking too much?)!
---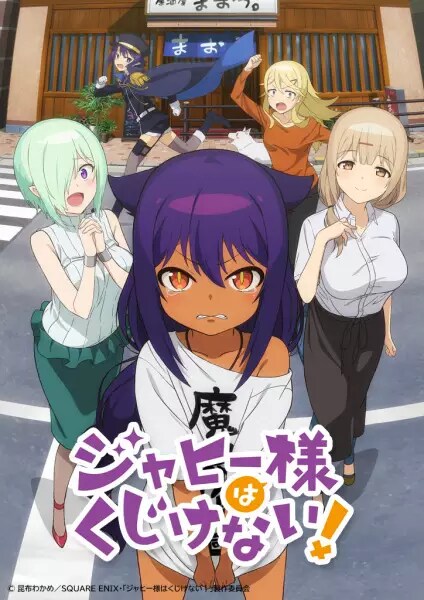 Studios: SILVER LINK.
Source: Manga
Genres: Comedy, Supernatural, Shounen
Synopsis: "Once respected as the Demon Realm's second greatest authority, the Demon King's aide, Jahy, ruled her subjects with fear. But when a magical girl attacks and destroys a mystic gem containing massive power, the Demon Realm is destroyed. Although she survives, Jahy has lost almost all of her powers and finds herself stranded in the human world with a childlike appearance. In order to gather more mystic gems so that she can permanently restore both her original form and the Demon Realm, Jahy will have to adjust to her new life and deal with everyday problems that she has never experienced before. From working to pay for living expenses to arguing with her landlord whenever her rent is late, the great Jahy will not be discouraged!" -MU (edited by MAL)
There has been a need for a new "I'm EVIL!…but I also need to pay bills" type of character (WHERE MY HATARAKU MAOU-SAMA FANS AT?!) and I think Jahy just might filled that need. There's a certain aesthetic and comedic value that comes with evil overlords having to participate in lowly human work and I just can't get enough of it. There's little promotional content out there so you'll have to know the source material to get a feel for what the anime will be like. I'm have faith that it'll at least be an interesting watch as you can never go wrong with SILVER LINK as the animation studio with their robust portfolio (Non Non Biyori, Tanaka-kun wa Itsumo wa Kedaruge, Isekai Shokudou).
---
Kaizoku Oujo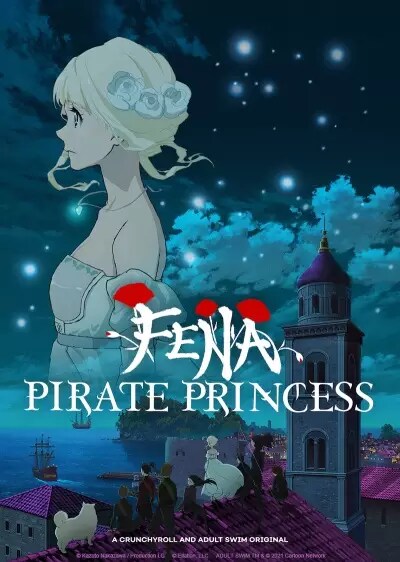 Studios: Production I.G
Source: Original
Genres: Action, Adventure
Synopsis: "The series tells the tale of a young orphan girl, Fena Houtman. Fena has been raised on an Island where there is no hope of becoming anything more than chattel, to be used and discarded by soldiers of the British Empire. But Fena is more than just another powerless orphan. When her mysterious past comes knocking, Fena will break the chains of her oppressors. Her goal: forge a new identity, free of bondage, and search for a place where she can truly belong and find out the true mysteries behind a keyword "Eden". It is the story of a lifetime adventure she and her crew of misfits and unlikely allies will have, in pursuit of her goals!" -CrunchyRoll
So, this is a weird one. While everything looks phenomenal in the trailer from the animation to the story…only the first episode will air on CrunchyRoll as a premiere! The actual show won't be broadcasted until the 2021 Fall Season (October) but at least you'll be able to watch the first episode and have something to look forward to in a couple of months? I figured I feature it here in the case that someone wanted to check out that premiere. From what we seen so far about the show, it shows a lot of promise. An original anime is always a big undertaking but the pieces look like they're there so I'm looking forward to how the story unfolds…in October lol.
---
Studios: Tezuka Productions
Source: Manga
Genres: Slice of Life, Comedy, Romance, School, Shounen
Synopsis: "After harboring an unrequited love for years, Naoya Mukai finally gets to date his childhood friend, Saki Saki. However, just as he tries to commit himself to this relationship, he receives an abrupt confession from Nagisa Minase. At first, Naoya tries to reject her but is soon overcome by feelings of not wanting to hurt Nagisa. Trying to avoidbetraying his girlfriend's trust in him, Naoya thinks up a "solution" to make both girls happy—two-timing. Naturally, Saki rebuffs this idea, but through Naoya's and Nagisa's persistence, she reluctantly submits. With this, a three-way affair begins between Naoya, his girlfriend, and his "other" girlfriend, as they develop a relationship that deviates from the social norm." -MAL Rewrite
I've seen my fair share of harems…and I love (most) of them. It's almost a guilty pleasure because most of my friend aren't fans of the genre for many valid reasons (dense main characters, overuse of anime character tropes, their favorite doesn't win) so on and so forth! Though I don't think I've ever seen a harem where there are in a strange situation like this. There's a strange tension in the plot and I'm not sure how it'll development but I'm definitely interested (as long as it doesn't end like Koi to Uso…). I am excited to see more of the character designs! The preview didn't show much in terms of animation to we'll just have to wait and see when the first episode airs! Tezuka Production has a pretty solid track record with their adaptation of Dororo and their more recent production for the second season of 5-toubun no Hanayome! Both were great and I hope that the quality of production continues! And of course we can't forget about the voice actors that will be bringing these wonderful characters to life: Waki Azumi voices Minase Nagisa, Takahashi Rie voices Kiryuu Shino, Sakura Ayane voices Saki Saki, Taketasu Ayana voices Hoshizaki Rika, and Enoki Junya voices Mukai Naoya. Quite a star studded cast and I'm positive they'll make the show very entertaining!
---
Kobayashi-san Chi no Maid Dragon S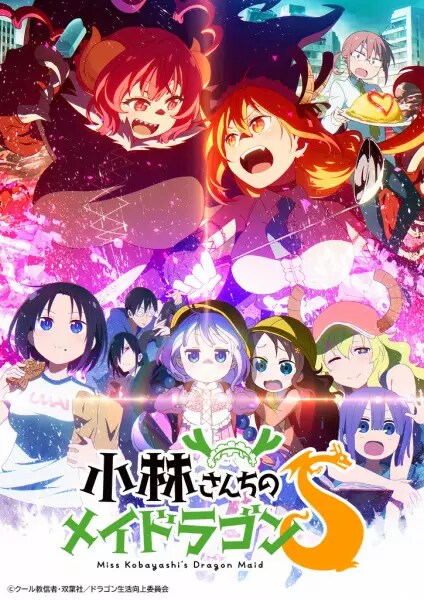 Studios: Kyoto Animation
Source: Manga
Genres: Slice of Life, Comedy, Fantasy
Synopsis: Second season of Kobayashi-san Chi no Maid Dragon.
IT IS FINALLY HERE! Kobayashi and friends are back with another season! I'm sure it isn't an understatement to say that this is probably the most anticipate anime of the season! From the PV, there seems to be a number of new characters, a new live in dragon and even Tohru's father?! Everything you love about Kobayashi-san Chi no Maid Dragon is coming back (yes even Lucoa's questionable actions and outfits LOL) for another round and then some! fhana also makes a return with a new opening. Although you do have to wonder…if they decide to make another season…how are they going to continue from S???? It's things like this that keep me up at night…
---
Love Live! Superstar!!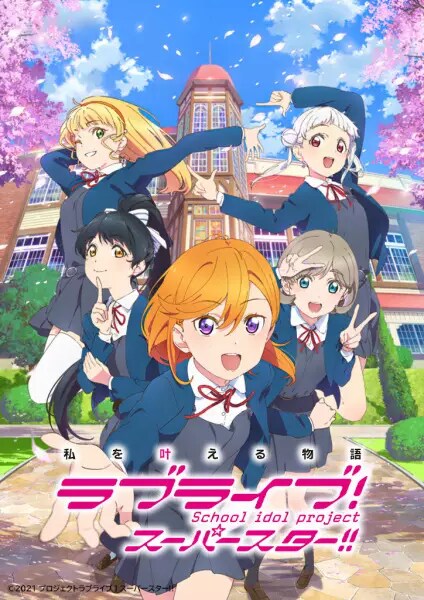 Studios: Sunrise Beyond
Source: Other
Genres: Music, Slice of Life, School
Synopsis: "A new television anime series for the Love Live! franchise was announced by animation studio Sunrise on January 28, 2020. The tagline for the new anime reads, 'Watashi wo Kanaeru Monogatari. Hello!!! Love Live!'" -MAL News
Just when you thought the Love Live! franchise was slowing down, BOOM a new group emerges! Liella seemed to be assembled much faster than the Nijigasaki Group, though they are a smaller group so that would make sense. The voice actors are also quite young and new the industry so it'll be exciting to see how they grow into their roles! Let's also note the fact that this is the first time the group is a number other than nine, which was always the staple for Love Live groups. The Nijigasaki group took a inidividual idol approach, will Liella do something similar take the traditional route with less members. There's little known about the story of LIELLA as a group but I'm sure it'll be great!
---
Mahouka Koukou no Yuutousei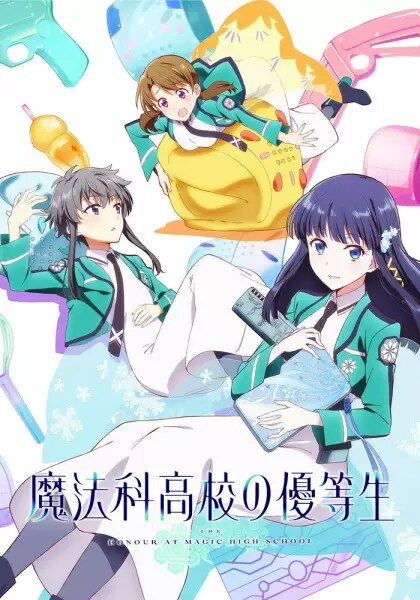 Studios: Connect
Source: Manga
Genres: Sci-Fi, Magic, Fantasy
Synopsis: "A century has passed since magic—true magic, the stuff of legends—has returned to the world. It is spring, the season of new beginnings, and a new class of students is about to begin their studies at the First National Magic University Affiliated High School, nickname: First High. A manga spin-off of the immensely popular light novel series Mahouka Koukou no Rettousei (The Irregular at Magic High School), Mahouka Koukou no Yuutousei (The Honor Student at Magic High School) follows the events of the original series as seen through the eyes of Miyuki Shiba, Tatsuya's sister. The life of an honor student comes with a lot of expectations…and unexpected hidden feelings?!" -Yen Press (edited by MAL)
Mahouka just recently ended it's 2nd season (Winter 2021) and I sure didn't expect a spin off so soon! This spin off will be a new perspective of the first season through the eyes of Miyuki with a more light hearted touch. Actually a nice refresher for long time fan of the series as the time gap between the airing of the first season and the second season is quite long! I'm excited to see the gang all together again in a more light hearted scenario. I'm sure those of you that watched season 2 need a little break from all that transpired (I know I do!). You can expect a softer character design and familiar scenarios with a dash of new character interactions!
---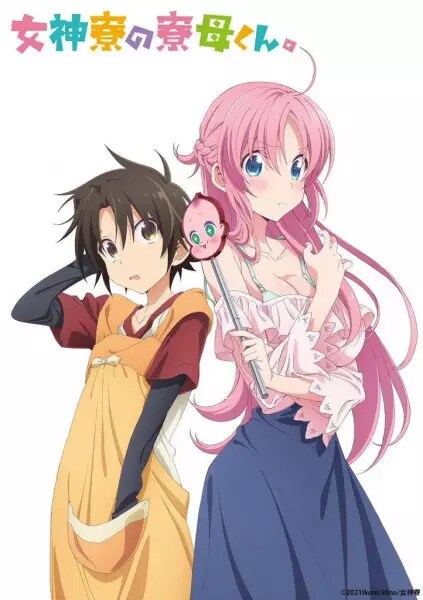 Studios: asread.
Source: Manga
Genres: Harem, Comedy, Romance, Ecchi, Shounen
Synopsis: "Nagumi Koushi is a 12-year-old boy who was abandoned by his father after their house caught on fire, leaving him to roam the streets penniless. Then one day, a girl named Minerva who finds him lying on the sidewalk, takes him to a women's college dormitory, one known for housing troublesome residents, and asks him to be their "Dormitory Mother." Surrounded by older women, forced to deal with their idiosyncrasies, Koushi starts his new (somewhat ecchi) life!" -MU (edited by MAL)
Ah I see that you're interested in this show! If you aren't….carry on! If you are…I see that you are a man of culture as well! With genre tags like harem, comedy, and ecchi, you can pretty much guess what the show will be like. I am really excited to see the ridiculous situations that the characters get themselves into as well as more of the character designs because they're all so nice! From the PV it looks like asread will be putting a lot of care into this one, as the art and animation are actually quite nice. While their previous work, Arifureta Shokugyou de Sekai Saikyou, left a lot to be desired…the composition of the story and the character designs had a lot of potential. Megami-ryou no Ryoubo-kun from the PV seems to have a lot more going for it!
---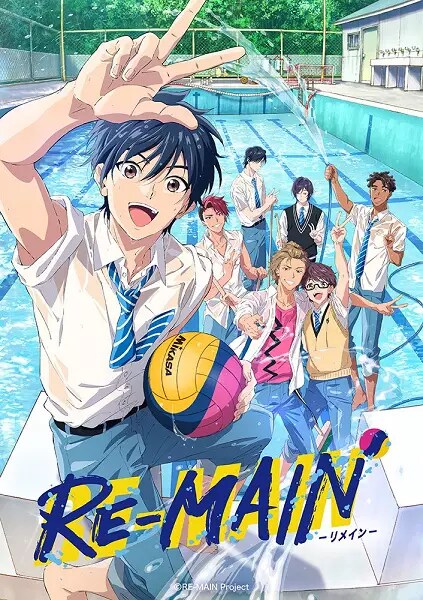 Studios: MAPPA
Source: Original
Genres: Sports, School
Synopsis: "The story centers on Minato Kiyoumizu, a boy who quit playing water polo after an incident during the winter of his third year of junior high school. After entering high school, he makes a promise and decides to try water polo again and join the school's team with his friends. However, the new team will run into problems along the way…" -MAL News
MAPPA is absolutely killing it this year with everything that they're producing and it doesn't seem like they're slowing down (has anyone check on their studio? Are the employees OK?!). After producing some heavy hitters in recent season like Attack on Titan: The Final Season Part 1 and Jujutsu Kaisen, their hitting the ground running with an all original anime that revolves around water polo! The key visual alone should give you a good idea about the quality and attention to detail that is put into this show. I've always been interested in the sport of water polo so they've got my attention for sure!
---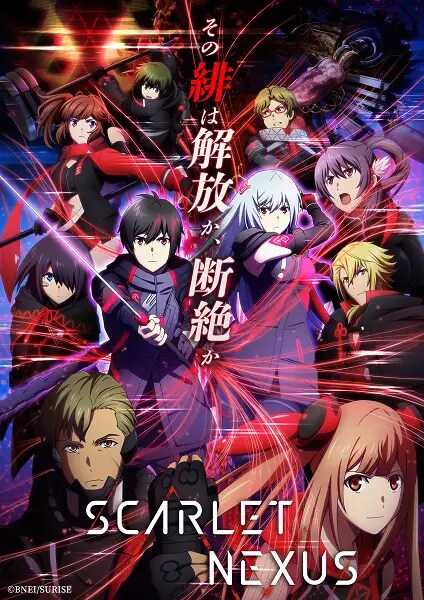 Studios: Sunrise
Source: Game
Genres: Action, Sci-Fi, Super Power
Synopsis: "Solar calendar year 2020: grotesque organisms called Others have begun eating people. To take down this new enemy, the Other Suppression Force is formed. Saved by this elite team as a child, psychokinetic Yuito withstands the training to enlist. On the other hand, prodigy Kasane was scouted for her abilities. But Kasane's dreams tell her strange things, dragging the two into an unavoidable fate." -Official Website
With the recent release of the Scarlet Nexus game, along comes an anime adaptation that no one asked for. There's little reason for an anime adaptation for the game so soon unless the anime's story acts as a supplementary to the game itself which then starts making the game a multimedia project (Which I'm all for!). Apparently it's already airing so you can watch a few of the episodes! At this point in time, I'm unsure of the connection between the anime and the game but I'll update should I find out anything!
---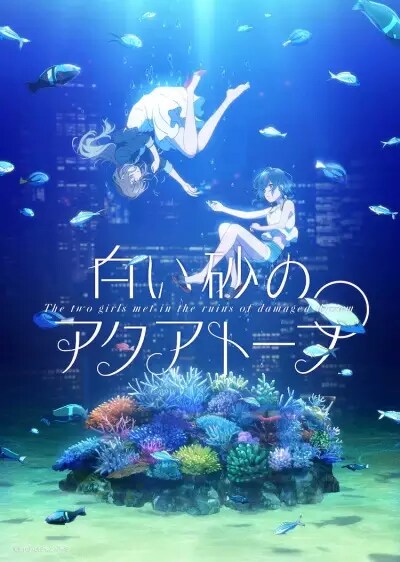 Studios: P.A. Works
Source: Original
Genres: Slice of Life
Synopsis: "Kukuru Misakino, an 18-year-old high school girl working in an aquarium, meets Fuuka Miyazawa, a former idol who lost her place in Tokyo and escaped. Fuuka will spend her days in the aquarium with her own thoughts in mind. However, the crisis of closing is approaching for the aquarium, as the girls explore their dreams and reality, loneliness and friends, bonds and conflicts." -MAL News
As a fan of ocean life, aquariums, idols, and P.A. Works this show was a very easy pick! It's evident that the show will be quite the tearjerker, both female protagonists are going through some difficult times in their life but miraculously find strength in each other after a fateful encounter. An original work from P.A. Works that shows A LOT of promise. I think out of the originals this season, I'm excited for Shiroi Suna no Aquatope the most with the display that it gave us in the PV.
---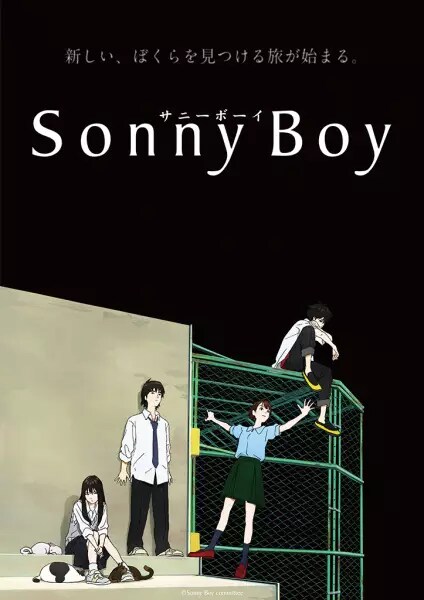 Studios: Madhouse
Source: Original
Genres: Sci-Fi, Super Power
Synopsis: "Empty classrooms, boring days. It was supposed to be a normal summer vacation just like any other. Suddenly, the school begins to drift through another dimension, and 36 boys and girls are left there, awakening to their supernatural abilities. Amidst the whirlpool of questions that come to mind one after another, survival in a supernatural world begins." -MAL News
Madhouse has been absent from the anime world since their last production during the summer 2020 season. One whole year without a new anime from Madhouse had me going a little stir crazy but they're back with an original anime which looks extraordinary. It's a pretty ambiguous story, thirty-six students are pulled into another dimension where they begin to manifest supernatural abilities. The PV showcases a wide variety of animation styles, makes me wonder if each episode will focus on a certain theme or if it'll more sporadic and just follow the overarching story line. It's an exciting time to be able to see a new Madhouse production and you don't have to wait to watch the first episode as it already aired on Youtube! The rest of the show will air beginning on July 16th.
---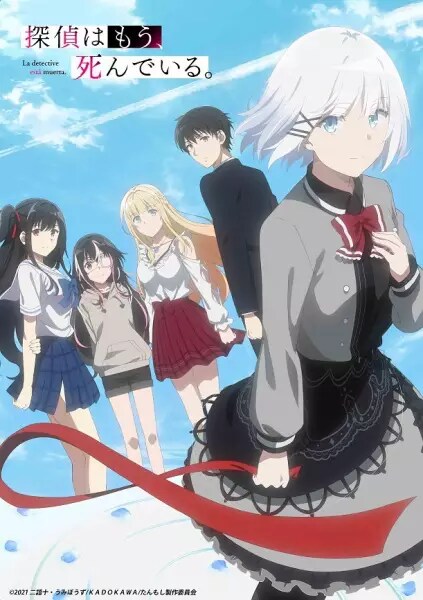 Studios: ENGI
Source: Light novel
Genres: Mystery, Comedy, Drama, Romance
Synopsis: "Kimizuka Kimihiko is a crisis-magnet. From getting caught up in a crime scene to accidentally witnessing a drug deal, trouble seems to find him around every corner. So it is no surprise when his rather mundane flight suddenly enters a state of emergency with a dire need of a detective onboard. Unfortunately, his attempt at avoiding trouble is foiled by a beautiful girl with silver hair who goes by the codename Siesta. Declaring herself a detective, she unceremoniously drags Kimizuka into the case as her assistant. That incident spelled the beginning of an adventure around the globe that went beyond his wildest imagination. Putting their lives on the line, the two took down criminal organizations, prevented disasters, and saved thousands. But the curtain closed to their epic journey with Siesta's untimely death three years later. Resolving to live an ordinary high school life this time, Kimizuka spends a year maintaining a low profile. However, as fate would have it, a girl with an uncanny resemblance to Siesta comes crashing into his life, threatening to throw his peaceful days into disarray. -MAL Rewrite
ENGI is an animation studio that kinda slipped underneath my radar for a while. I didn't realize that some of the shows that I really enjoyed were animated by them! They're fairly new so their portfolio isn't large but it does include: Uzaki-chan wa Asobitai!, Hataage! Kemono Michi, and Kyuukyoku Shinka shita Full Dive RPG ga Genjitsu yori mo Kusoge Dattara! I've enjoyed all three and I really love the character designs. They're really clean and have a lot of depth! I'm excited to see how ENGI adapts the light novel as it seems like there will be a lot of back and forth between the past and present day.
---
Tensei shitara Slime Datta Ken 2nd Season Part 2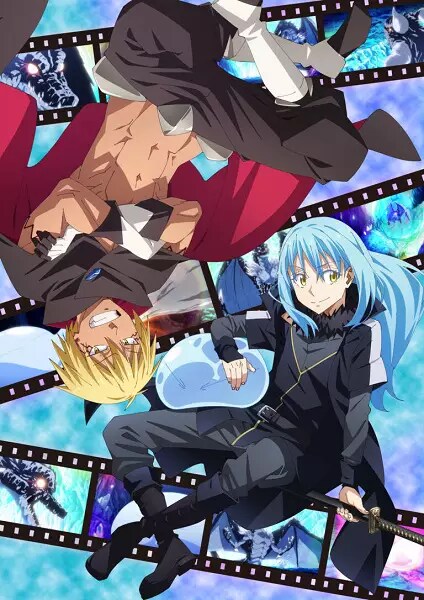 Studios: 8bit
Source: Light novel
Genres: Action, Adventure, Comedy, Demons, Magic, Fantasy
Synopsis: Second half of Tensei shitara Slime Datta Ken 2nd Season.
After finishing the first part of Tensura season 2, I COULD NOT WAIT to continue the story. It was a rather emotional season, more than I imagined it would be. We then got a break with Tensura Nikki, a spin off that takes part in between the big story arcs that we've seen throughout the show. It was a good refresher on the series as a whole as well a great new perspective for the story, with fun interactions between Rimuru and the residents of Tempest. Season 2 Part will continues from where part one left off and I can't wait to see what's in store for us! How's Rimuru handling becoming the YOU KNOW WHAT, will Milim be making a return this season, and WILL SHION FINALLY LEARN HOW TO COOK NORMAL FOOD (…probably not)?! Find out in the upcoming season!
---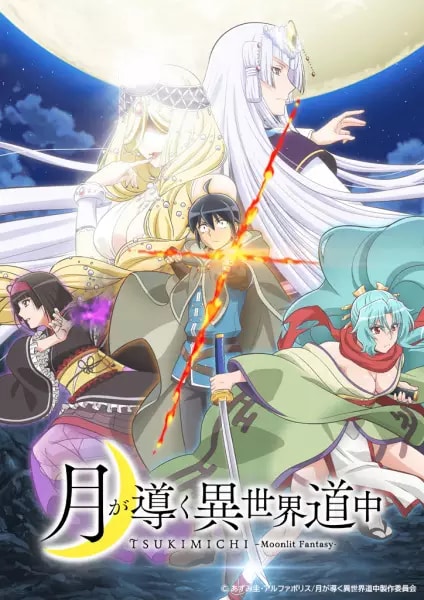 Studios: C2C
Source: Light novel
Genres: Adventure, Fantasy
Synopsis: "The fantasy centers around Makoto Misumi, an ordinary high school boy summoned to an alternate world as a brave warrior. Unfortunately, the goddess of the world said with disdain, "Your face is ugly," stripped him of his title, and banished him to the outermost fringes of the wilderness. human species. Due to differences in the environment from his home world, Makoto now exhibits extraordinary powers in magic and combat. Thus, he survives in this world while dealing with various encounters. The curtain rises on the alternate-world social reform fantasy of a boy forsaken by gods and humans.
HANAE NATSUKI IS VOICING AN ISEKAI PROTAGONIST! That alone was enough to get my attention, as Natsuki-san has won me over with his voice acting a number times including his roles as Tanjirou from Demon Slayer, Odokawa from Odd Taxi, and Reita from Saiki Kusuo! Along with Natsuki-san we have Ayane Sakura and Kitou Akari! Ah and there I go again fanboying over voice actors! The PV overall had a really fun vibe along with dynamic animation and colorful artwork. To be cast away simply because his face is "ugly" is absurd but it makes for an intriguing story! It'll be fun to see how he crawls from the bottom all the way to hero status!
---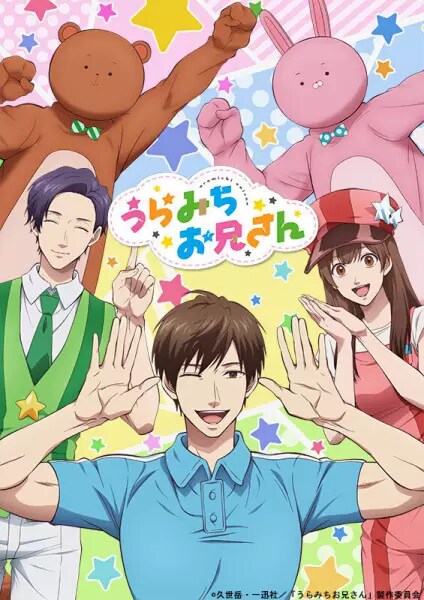 Studios: Studio Blanc
Source: Web manga
Genres: Slice of Life, Comedy
Synopsis: "Hello, boys and girls! Do you like guys with more than one side to them?" He might be sweet on the outside, but all boys and girls are inevitably scared off whenever they get a glimpse of the adult darkness that's the result of Uramichi-sensei's emotional instability. This is a tragic eulogy to all the "boys and girls" who are now adults!" -MU (edited by MAL)
As a full fledged adult working that 9-5, I resonated with this story a little too closely! The adult darkness is something that we adults tend to hide around kids but some times…things slip lol. What makes this show even better is that it follows Uramichi-sensei, our protagonist, who is part of a kids TV show, so he can't the pure and innocent! This is adult humor at its finest and while the animation doesn't look great, I really like the character designs and the concept of the story so let's go ahead and give this one a try! Also when Uramichi said "It's morning…again", I FELT THAT.
---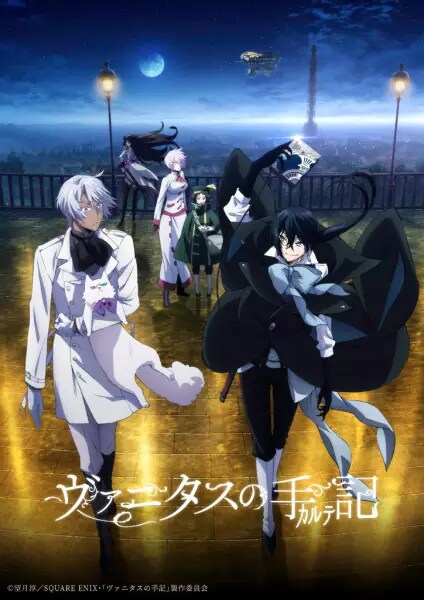 Studios: Bones
Source: Manga
Genres: Historical, Supernatural, Vampire, Fantasy, Shounen
Synopsis: "There once lived a vampire known as Vanitas, hated by his own kind for being born under a blue full moon, as most arise on the night of a crimson one. Afraid and alone, he created the "Book of Vanitas," a cursed grimoire that would one day take his vengeance on all vampires; this is how the story goes at least. Vanitas no Carte follows Noé, a young man travelling aboard an airship in 19th century Paris with one goal in mind: to find the Book of Vanitas. A sudden vampire attack leads him to meet the enigmatic Vanitas, a doctor who specializes in vampires and, much to Noé's surprise, a completely ordinary human. The mysterious doctor has inherited both the name and the infamous text from the Vanitas of legend, using the grimoire to heal his patients. But behind his kind demeanor lies something a bit more sinister…" -MAL Rewrite
I'd be lying if that I wasn't watching this purely because Bones. Though after seeing the PV and reading through the synopsis, I am a bit interested in the show. I'm apathetic to stories that involves vampires, I've never found them as interesting as other fantasy creatures like werewolves or dragons but it won't hurt to try something new every once in a while AND it's BONES! There is another thing that has me really excited to see this show and it's the soundtrack. The PV didn't only showcased the incredibly slick characters design but only two songs (which I assume are the opening and ending themes of the show) and I AM IN LOVE! I can't wait to see the opening and ending animations that go along with both songs!
---
And that's it!
What shows are you excited to see in the upcoming season?
Let me know in the comments below!