Tate no Yuusha Nariagari [Review]
---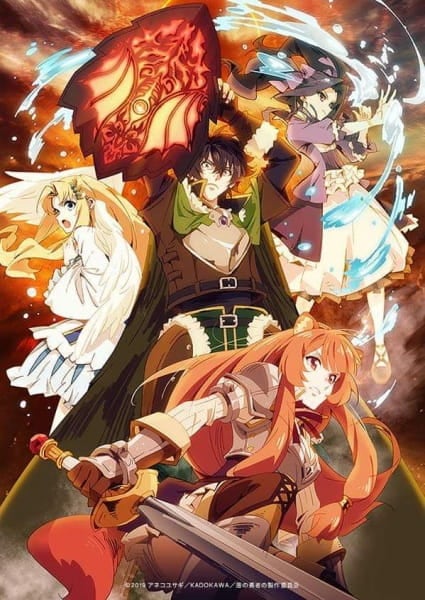 Source Material: Light Novel
Studio: Kinema Citrus

Genres:

 Action, Adventure, Drama, Fantasy
Synopsis: "Naofumi Iwatani, an uncharismatic otaku who spends his days on games and manga, suddenly finds himself summoned to a parallel universe. He discovers he is one of four heroes equipped with legendary weapons and tasked with saving the world from its prophesied destruction. As the Shield Hero, the weakest of the heroes, all is not as it seems. Naofumi is soon alone, penniless, and betrayed. With no one to turn to, and nowhere to run, he is left with only his shield. Now, Naofumi must rise to become the legendary Shield Hero and save the world." -Anime News Network
---
There are a good amount go Isekai anime out there, so what makes Tate no Yuusha Nariagari so different? Well, what if he's an anti-hero?
Tate no Yuusha takes Iwatani Naofumi down a dark path and creates this interesting dynamic between what's good and what's bad
.
This twist on the redundant Isekai genre creates a fresh and exciting story that develops in a very organic way
.
Though the beginning makes Naofumi cold and ruthless, as he interacts with more and more people he begins to change for the better
.
I love the color palette of the entire show.
Most of the time there are very dark and ominous colors that reflect a lot of Naofumi's mentality and feelings towards the world he
was dragged
into
.
The animation also takes into account the emotions and movement that are in the manga and brings them to life without sacrificing any minor details
.
With a large cast, most anime would have difficulty getting character development for
all of
them
.
Shield Hero is more or less successful, those that aid the Naofumi get a great amount of character development
. The other heroes and their companions
are left
to the side, which…is not the worst thing that can happen.
Sound (OST & Voice Acting):
The soundtrack is quite expansive and focuses on a full orchestra with a modern twist as some tracks also feature a drum set and guitars along with the full orchestra
.
And to continue with the dark themes that are present throughout the show, there are some unsettling pieces that feature ominous strings and ghastly pianos
.
One of my favorites out of the Winter 2019 season with its different perspective and incredible character development
.
While there is no confirmation of season 2, there is a possibility, so long as we fans continue to support the series
!
Tate no Yuusha Nariagari is one of the best shows to come out of the Winter 2019 season and continues to draw in fans even after ending
.
A dark twist on the Isekai genre and an incredible amount of character development make Tate no Yuusha a literal dark horse
.
---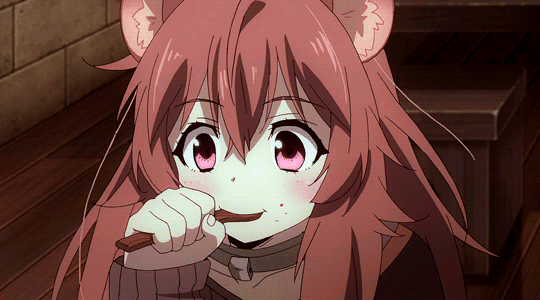 Best Girl: Raphtalia
Ah yes, it was hard to choose any other once those small raccoon ears
were revealed
@ Jokes aside, Raphtalia wins hearts through her perseverance and sense of justice
.
Her devotion and love for Naofumi give the show a light-hearted feeling as well create a nice and relaxing moment for the show
. (She also deserves two images, because that's how good she is!).
---
If you enjoyed this post, please consider buying me a Ko-fi!
Or if you want to be on my Patrons page, you can become one on my Patreon!