Kirito's Top 10 Anime of 2019!!
Happy New Year everyone! I'm a little late on posting because I was road tripping around the United States and let me tell you, the wifi connections in hotels are AWFUL. Anyway, I'm finally settled in a spot with a decent connection so let's get to typing!
2019 has been a crazy year for anime and I'm excited to tell you guys about my favorite ones!
---
10
No Guns Life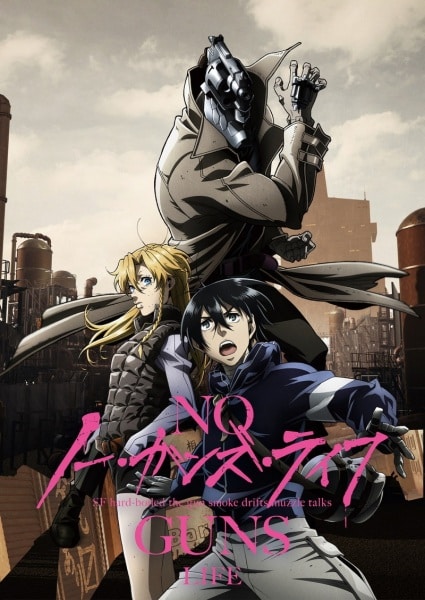 Studios:

Madhouse

Source:

Manga

Genres:

Action, Sci-Fi, Seinen
Synopsis: "Ex-soldier Juuzou Inui has one question—who turned him into a cyborg and erased his memories? After the war, cyborg soldiers known as the Extended were discharged. Juzo Inui is one of them, a man whose body was transformed, his head replaced with a giant gun! With no memory of his previous life—or who replaced his head and why—Inui now scratches out a living in the dark streets of the city as a Resolver, taking on cases involving the Extended. When a fellow Extended showed up in Inui's office—on the run from the Security Bureau with a kidnapped child in tow and asking for help—Inui should have just thrown the guy out. But Inui's loyalty to a brother Extended makes him take the job. Keeping the child safe won't be easy, since everyone seems to want to grab him, from street punks to the megacorporation Berühren, who have sent out a special agent that knows exactly how to deal with the Extended…" -VIZ Media
Personally, I feel like this hasn't been a very good year for MADHOUSE (seeing as BoogiePop and Shoumetsu no Toshi weren't received very well). But they did end the year well with a spectacular show. No Guns Life sounds ridiculous on paper but is represented very well in an anime platform. The gritty nature of show pairs well with the hard-boiledness (Is that a word? Well, it is now!) of Juuzo's character and creates a really refreshing atmosphere that we haven't seen in a while.
FULL REVIEW HERE (in the works!)
---
9
Vinland Saga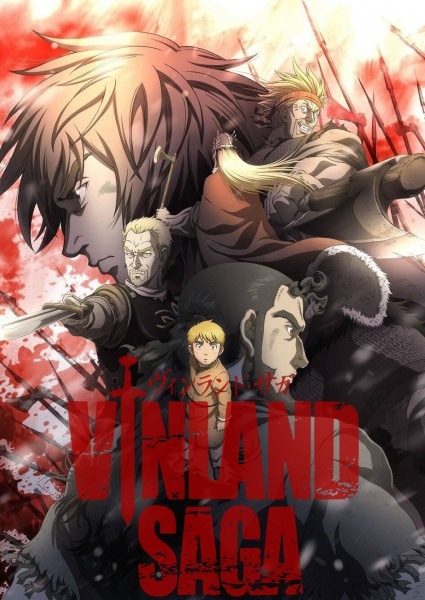 Source Material: Manga
Studio: Wit Studio

Genres:

Action, Adventure, Historical, Drama, Seinen
Synopsis: "For a thousand years, the Vikings have made quite a name and reputation for themselves as the strongest families with a thirst for violence. Thorfinn, the son of one of the Vikings' greatest warriors, spends his boyhood in a battlefield enhancing his skills in his adventure to redeem his most-desired revenge after his father was murdered." – MAL News
As you can imagine, Vikings live a violent and unforgiving life. Vinland Saga doesn't hold anything back glorifying things like: war, pillaging, and honor. I will admit, the first three episodes are hard to get through as our main protagonist, Thorfinn, makes a series of terrible decisions. Other than that the show is one of the best to come from Wit Studio (Yes, even more than Shingeki no Kyojin). Vinland Saga isn't for the faint of heart, proceed with caution.
FULL REVIEW HERE (in the works!)
---
8
Carole & Tuesday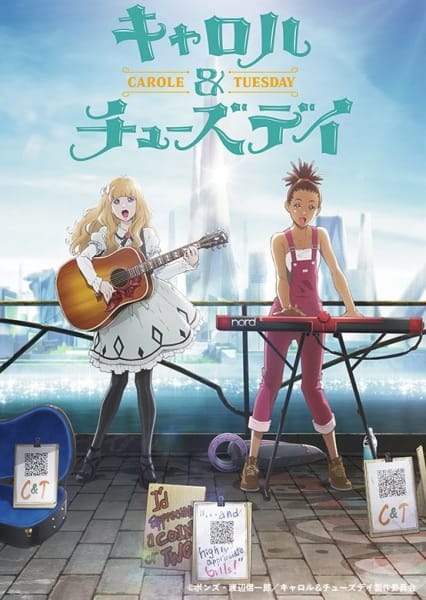 Studios: Bones
Source: Original
Genres: Sci-Fi, Music, Drama, Romance
Synopsis: "Fifty years have passed since mankind began migrating to the new frontier: Mars. It's an age where most culture is produced by AI, and people are content to be passive consumers. There's a girl. Scrapping a living in the metropolis of Alba City, she's working part-time while trying to become a musician. She's always felt like something is missing. Her name is Carole. There's a girl. Born to a wealthy family in the provincial town of Herschel City, she dreams of becoming a musician, but nobody around her understands. She feels like the loneliest person in the world. Her name is Tuesday. A chance meeting brings them together. They want to sing. They want to make music. Together, they feel like they just might have a chance. The two of them may only create a tiny wave. But that wave will eventually grow into something larger…" -Official Page
Music is much more than sounds being put together, it's an art form and way of expression. You can communicate your feelings through music (I once asked a girl out using a song LOL) and it can be used to amplify an emotion in a movie scene. Carole & Tuesday explore this idea of music and how much it impacts not just the people who listen but the society that it's created in. BONES does an incredible job of bringing the characters to life and if you haven't heard the soundtrack…do yourself a favor and go do that! All the songs are in English and produced/sang by a variety of popular artists (Alison Wonderland, Steve Aoki, Maisa Tsuno, and Thundercat…just to name a few…)
FULL REVIEW HERE (in the works!)
---
7
Fruits Basket (2019)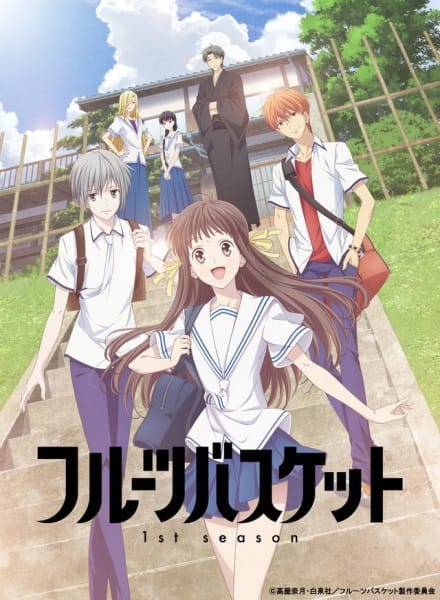 Studios: TMS Entertainment
Source: Manga
Genres: Slice of Life, Comedy, Drama, Romance, Fantasy, Shoujo
Synopsis: "After a family tragedy turns her life upside down, plucky high schooler Tohru Honda takes matters into her own hands and moves out into a tent. Unfortunately for her, she pitches her new home on private land belonging to the mysterious Sohma clan, and it isn't long before the owners discover her secret. But, as Tohru quickly finds out when the family offers to take her in, the Sohmas have a secret of their own–when touched by the opposite sex, they turn into the animals of the Chinese Zodiac." – Anime News Network
Everyone knows about Fruits Basket since it aired back in 2001 (that's 19 years ago?!). For this masterpiece to be remastered is a dream come true! The remake does the story more justice than even the original anime. The new character designs and artwork blow it out of the water bringing back the feeling of nostalgia but also creating a brand new experience all at once. For those that haven't heard of Fruits Basket before, please watch this beautiful show. There's an important message that is expressed in the show that everyone should see. Tohru deserves the world and more.
FULL REVIEW HERE (in the works!)
---
6
Ore wo Suki nano wa Omae dake ka yo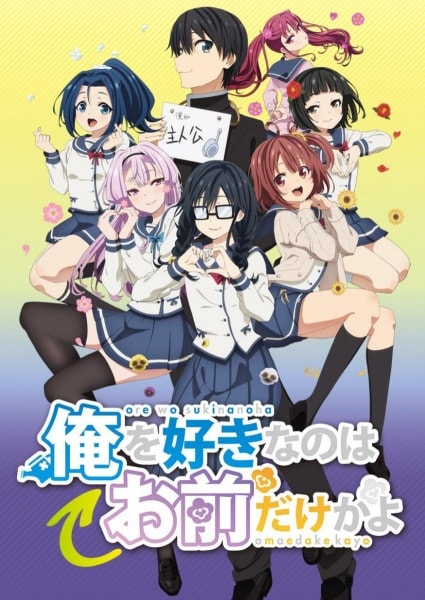 Studios: Barnum Studio, Connect

Source:

Light novel

Genres:

Comedy, Romance, School
Synopsis: "Amatsuyu Kirasagi is invited out alone by the cool beauty upperclassman Cosmos and his childhood friend Himawari. Expecting to hear their confessions, he triumphantly goes to meet each of them in turn. But Cosmos and Himawari both instead confess to Amatsuyu that they like his friend. Amatsuyu fights this lonely battle, but there is another girl who is looking at him. She is a gloomy girl with glasses and braids. Amatsuyu finds that he hates her, because she's always turning her sharp tongue only on him and finding enjoyment in his troubles. But it turns out that she's the only one who actually does like him." – Ore wo Suki nano wa Omae dake ka yo (manga)
Over the years, harem and ecchi shows have become redundant, boring, and plain. Where is the drama, rivals, or breaking of the fourth wall?! Look no further as OreSuki has everything a harem/ecchi show should have and more! Joro's Jekyll and Hyde personality keep the show interesting episode after episode. Easily my favorite comedy of the season as its dynamic storytelling and wonderfully timed comedy elevates the show to a whole new level!
FULL REVIEW HERE (in the works!)
---
5
Yakusoku no Neverland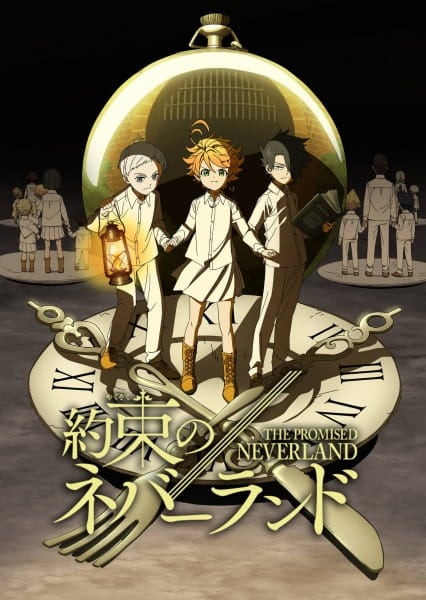 Source Material: Manga
Studio: CloverWorks
Genre: Sci-Fi, Mystery, Horror, Psychological, Thriller, Shounen
Synopsis: "

Emma, Norman, and Ray are the brightest kids at the Grace Field House orphanage. And under the care of the woman they refer to as "Mom," all the kids have enjoyed a comfortable life. Good food, clean clothes, and the perfect environment to learn. One day, though, Emma and Norman uncover the dark truth of the outside world they are forbidden from seeing." -Yakusoku no Neverland (manga)
You ever watch those shows where the first episode starts off being the cutest thing you've ever seen and then in that last few minutes it completely flips and you're scarred for life? Yeah, this is one of those shows, but in a good way! What makes this show so terrifying is that it's completely unpredictable, you never know who or WHAT will show up next. Yakusoku no Neverland is a true thriller and will keep you at the edge of your seat episode after episode.
FULL REVIEW HERE (in the works!)
---
4
Tate no Yuusha Nariagari
Source Material: Light Novel
Studio: Kinema Citrus

Genres:

Action, Adventure, Drama, Fantasy
Synopsis: "Naofumi Iwatani, an uncharismatic otaku who spends his days on games and manga, suddenly finds himself summoned to a parallel universe. He discovers he is one of four heroes equipped with legendary weapons and tasked with saving the world from its prophesied destruction. As the Shield Hero, the weakest of the heroes, all is not as it seems. Naofumi is soon alone, penniless, and betrayed. With no one to turn to, and nowhere to run, he is left with only his shield. Now, Naofumi must rise to become the legendary Shield Hero and save the world." -Anime News Network
Tate no Yuusha took the anime community by storm and really made an impression on me. Even though it aired very early, that didn't stop it from being one of the best shows of the year! Tate no Yuusha brings the Isekai genre back to life with its anti-hero perspective. The pure bliss of seeing Naofumi grow and cleaning up the mess of the other so-called "heroes" makes this show that much better.
FULL REVIEW HERE
---
3
Dr. Stone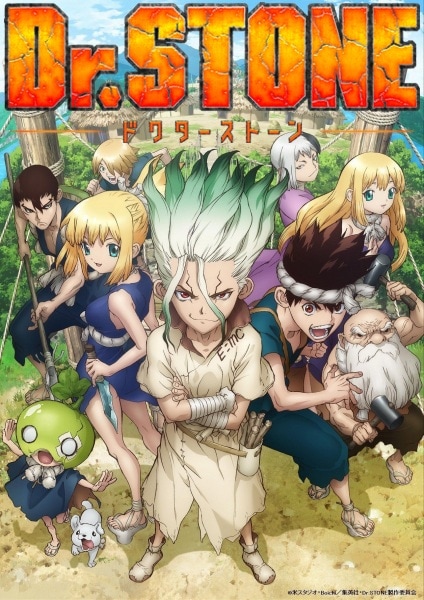 Source Material: Manga
Studio: TMS Entertainment

Genres:

Sci-Fi, Adventure, Shounen
Synopsis: "One fateful day, all of humanity was petrified by a blinding flash of light. After several millennia, high schooler, Taiju awakens and finds himself lost in a world of statues. However, he's not alone! His science-loving friend Senku's been up and running for a few months and he's got a grand plan in mind—to kickstart civilization with the power of science!" – Viz Media
You ever play those sandbox games where you start with nothing but end with a large functioning city? That same satisfaction is apparent when watching Dr. Stone. Seeing Senku recreate the technology of the 21st Century using stone age materials is mesmerizing, to say the least. The wonderful characters, articulate artwork, and dynamic story never fail to keep my attention and I kept wanting more and more each episode!
FULL REVIEW HERE
---
2
Kimetsu no Yaiba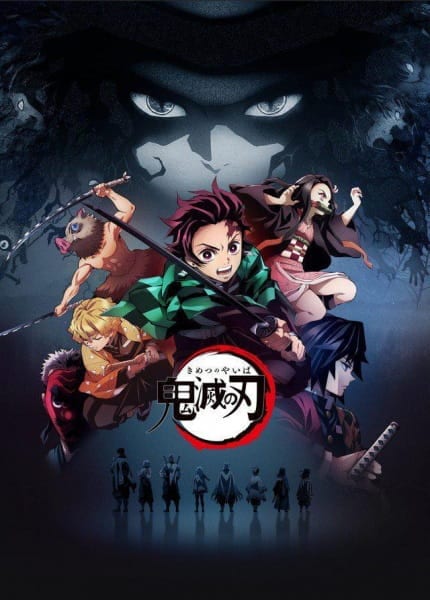 Studios:

ufotable

Source:

Manga

Genres:

Action, Historical, Demons, Supernatural, Shounen
Synopsis: "Since ancient times, rumors have abounded of man-eating demons lurking in the woods. Because of this, the local townsfolk never venture outside at night. Legend has it that a demon slayer also roams the night, hunting down these bloodthirsty demons. For young Tanjiro, these rumors will soon to become his harsh reality. Ever since the death of his father, Tanjiro has taken it upon himself to support his family. Although their lives may be hardened by tragedy, they've found happiness. But that ephemeral warmth is shattered one day when Tanjiro finds his family slaughtered and the lone survivor, his sister Nezuko, turned into a demon. To his surprise, however, Nezuko still shows signs of human emotion and thought. Thus begins Tanjiro's request to fight demons and turn his sister human again." –Kimetsu no Yaiba (manga)
At this point, Kimetsu no Yaiba is so well known I hardly need to talk about it. But Kimetsu no Yaiba easily takes the #2 spot with its performance. The homage to Japanese traditions through the designs of the weapons and attire throughout the show is spectacular. ufotable does a flawless job on bringing the show to life with their excellent use of both 2D and CGI animation.
FULL REVIEW HERE (in the works!)
---
1
Enen no Shouboutai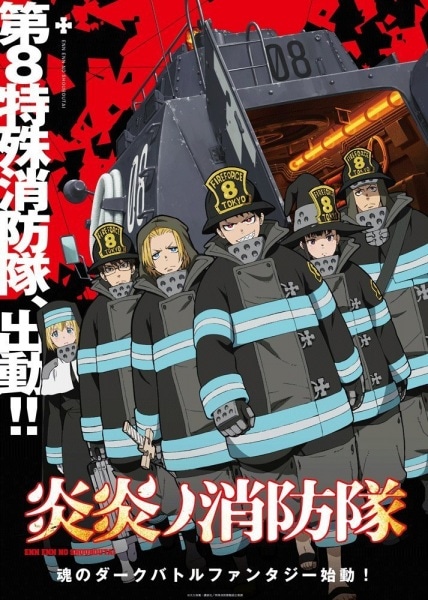 Source Material: Manga
Studio: David Production

Genres:

Action, Sci-Fi, Shounen
Synopsis: "In the year 198 of the Age of the Sun, Tokyo is a crowded cosmopolis. But the world's most populous city is threatened by devils that cause people to burst into flame at random. The only ones who can stop it are the Pyrofighters, a team of specialized firefighters. The young Shinra, blessed with the ability to ignite his feet and travel at the speed of a rocket, wants nothing more than to be a hero, and knows that this is the place for him. But he's not the best at following orders." – Enen no Shouboutai (manga)
And in the #1 spot, is Enen no Shouboutai aka Fire Force! This show really blew me away, not only in the beginning but also throughout the show. The way david productions handled the adaptation from the manga to the anime goes above and beyond the call of duty. With the source material already a masterpiece, it's a difficult task to make it better but the sound designs and animation really brought the show to life. It's almost like the manga and the anime were completely different shows. There's certain content within the anime that you can't necessarily experience in the manga and I think that's something special.
FULL REVIEW HERE (in the works!)
---
And that's my Top Ten Anime of 2019!
Did your favorite make it on the list?
What was your favorite show of the year?
Let me know in the comments below!
---
If you enjoyed this post, please consider getting me a
Or if you want to be on my Patrons page, you can become one on my