KiritoNarukami's Anime Selection (Winter 2022 Edition)
HAPPY NEW YEAR BEAUTIFUL PEOPLE!
It's been a while since I made a big blog post, and I'm so happy to be able to write about anime again! It's been an interesting year filled with a little bit of everything. I was able to be part of the Press for an anime convention which I never thought would be possible with my small blog! I wanted to take a moment to thank you, the readers, for reading and supporting me throughout the year! I couldn't have done it without you guys so thank you!
That being said the year wasn't all sunshine and butterflies, I did run into a number of problems along the way and I even stumbled a couple of times which is why I wasn't able to post as much as I would like. But I'm hoping that I've passed the hill and we'll just be cruising from here on out and we're going to start the year off with this 2022 Winter Anime Selection! Let's go!!!
I'm pretty sure the anime gang has the gist by now, but I'll remind you one last time, this list is in alphabetical order!
---
Akebi-chan no Sailor-fuku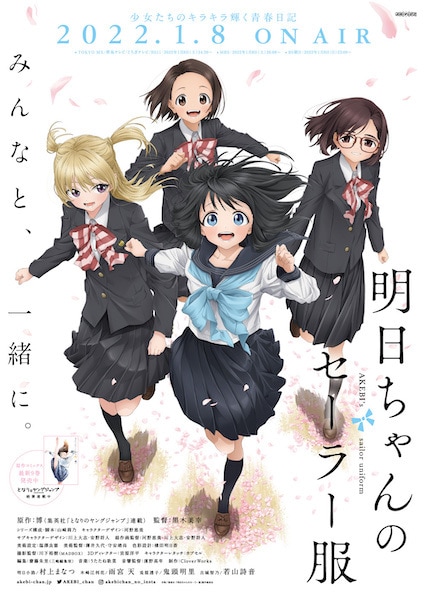 Studios: CloverWorks
Source: Manga
Genre: Slice of Life
Synopsis: "Komichi Akebi is starting junior high at the prestigious Rōbai Academy in the countryside. It's been her dream to wear a sailor-style school uniform and tomorrow her dream will come true." Akebi-chan no Sailor-fuku (manga)
The season starts off strong with a manga adaptation of Akebi-chan no Sailor-fuku, which looks incredible! The coloring and animation are stunning from the glare of the morning sun to the wrinkles in the fabric that Akemi handles in the PV. The story seems to be a combination of idols, fashion, and drama all wrapped in a nice shoujo aesthetic that leaves me quite excited to see what the rest of the show entails! CloverWorks is known for producing high-quality shows so I'm pretty excited to see how everything turns out!
---
Arifureta Shokugyou de Sekai Saikyou 2nd Season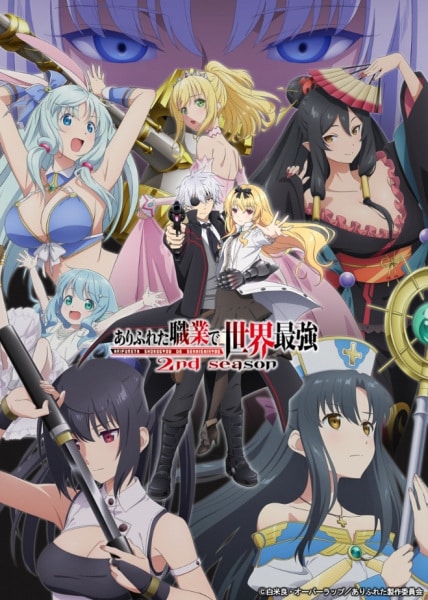 I've been waiting for the 2nd season for what seems like FOREVER! Arifureta is a diamond in the rough, an entertaining Isekai about an innocent protagonist turned somewhat anti-hero due to being betrayed by a classmate who he thought was an ally. You can read more in my review that I linked above! Moving on, there was a lot of story development leading up to the end of season one, so I'm hyped about seeing the story continue and seeing all of the characters again! I'm hoping that there are fewer of those terrible CGI monsters…but at least the anime got another season!
---
Dolls' Frontline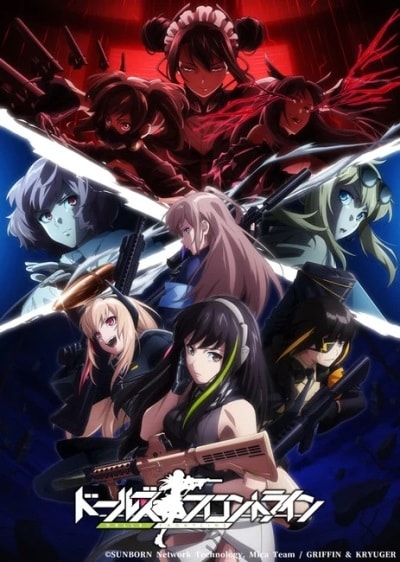 Source Material: Game
Studio: Asahi Production
Genre: Action, Drama, Sci-Fi
Synopsis: "After the third world war, nations devastated by biological warfare no longer have the ability to protect the wastelands, so the defense of these territories is left to private military companies like Griffin & Kryuger, whose android soldiers or "tactical dolls" are tasked with fighting the rogue android army of Sangvis Ferri. Now M4A1, the indecisive but potentially capable leader of the elite "Anti-Rain" team must protect her comrades in a series of operations to try and regain the upper hand against Sangvis Ferri." -MAL
Having played the mobile game for a while when it first came out on mobile, I'm pretty familiar with the premise and a number of characters. That being said, I didn't stick around too long with the game, but I am interested in the anime! The PV shows off a lot of great-looking character designs but the animation is somewhat disappointing. Now that's not to say the entire show will be like that since it's just a PV but it does get me a bit worried. The opening on the other hand looks absolutely stunning so I'm not sure how it's going to look. It's got this God Eater and Vivy aesthetic to the color and animation so I'm hoping that carries through to the rest of the show! Last but not least let's not forget about the absolutely amazing soundtrack, I am way more excited than I should be!
---
Fantasy Bishoujo Juniku Ojisan to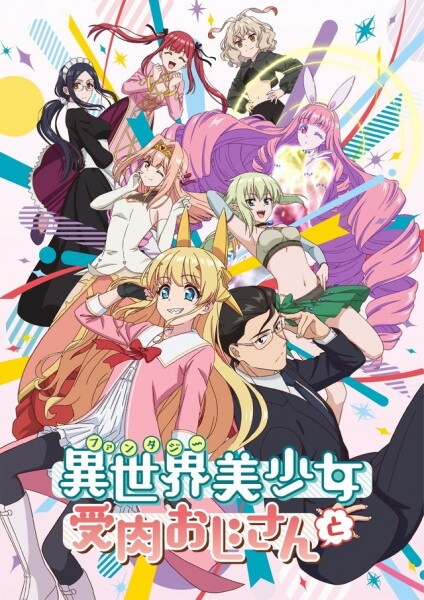 Source Material: Manga
Studio: OLM Team Yoshioka
Genre: Adventure, Comedy, Fantasy
Synopsis: "A dull old man and his handsome best friend were summoned to another world by a naked goddess! However, because of the goddess's mischief, he has turned into a peerless beautiful girl?! To get back his body, he has to go on a journey with his best friend to defeat the demon king!! "An old man that became a beautiful girl" and "A handsome old man"! Let the madness-filled, rom-com journey in another world begin!!" -MAL
Ah yes, my guilty pleasure of the entire season! In this unique isekai, a dull old man turns into a beautiful girl and has to defeat the demon king to get his old body back! The PV showcased a lot of nice character designs, hilarious dialogue, and plenty of moe moments with the old man turned beautiful girl! It's wild and wacky but could go in a lot of different directions! The focus seems to be on the comedy so don't expect too much of a story but I get a feeling that this will be quite an enjoyable show!
---
Hakozume: Kouban Joshi no Gyakushuu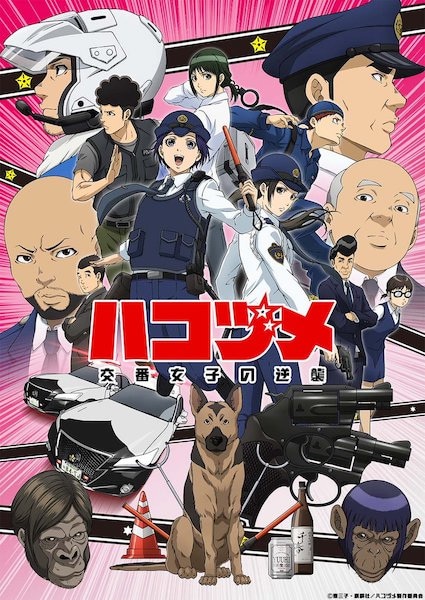 Source Material: Manga
Studio: Madhouse
Genre: Comedy, Slice of Life
Synopsis: "Female police officer Kawai had enough of a career she wasn't even that into and was about to hand in her registration, when the unthinkable happened—she met the new, female director of her station! And after spending a little time with this gorgeous role model, Kawai realizes that maybe she isn't quite done being an officer after all." -Kodansha Comics USA
I'm a simple anime fan…I see Madhouse…I watch! Jokes aside Madhouse animating the series is a really big reason why I'm watching the Hakozume! That and I just can't get enough of the character designs! I'm also curious about the environment that Japanese police officers are in! I'm going in a bit blind on this one but I'm excited regardless!
---
Kenja no Deshi wo Nanoru Kenja
Source Material: Light novel
Studio: Studio A-CAT
Genre: Adventure, Fantasy
Synopsis: "Sakimori Kagami plays a VRMMORPG called Arch Earth Online. He is a veteran player with the name and appearance similar to an elderly bearded wizard from a certain book about a ring. One day he purchases an appearance change item as a last resort to spend expiring currency and gets the idea of choosing what he would want to look like if his character was ever a girl. Falling asleep should have suspended the game, but Kagami wakes up still online and feels the game has has gotten a bit more realistic. Did Arch Earth Online finally get a long-awaited update?" -Novel Updates
Ah yes, another male protagonist turned into a cute girl! Is that the trend now? Either way, we are blessed with more cute character designs and an interesting plotline! This time it's inside of a VRMMORPG in which our unfortunate protagonist has been trapped inside. Of course, he retains his extraordinary powers…it's just that he's trapped in a girl's body! This looks like another fun show that's similar to BOFURI, so if you liked that, you'll probably like this one too!
*Side Note* I did a double-take at the synopsis and just realized that Kagami's first avatar is based on Gandalf from Lord of the Rings LOL!
---
Leadale no Daichi nite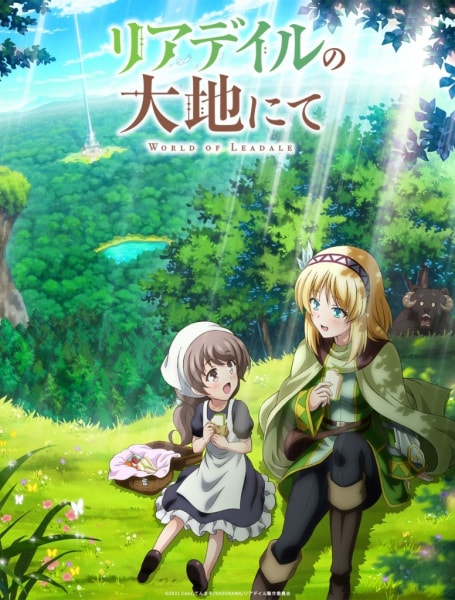 Source Material: Light novel
Studio: Maho Film
Genre: Adventure, Fantasy
Synopsis: "New Beginnings in Familiar Lands. After a horrific accident put her on life support, the last vestige of freedom Keina Kagami had was in the VRMMORPG World of Leadale. When she wakes up in the body of her game avatar, though, Keina—now Cayna—finds that the worries of her old life appear to be a thing of the past, but somehow this new land doesn't seem to be quite the Leadale she remembers…" -Yen Press
Ah another Isekai, though this one seems more wholesome than the previous one lol! I saw the elf character designs and immediately added this show to my watch list…for research of course. What took me by surprise was finding out that Maho Film is the animation studio working on this and boy they have seriously upped their game from their previous work! The art looks phenomenal and the animation is fairly smooth. Since this is a VRMMORPG, it'll be interesting solving the mystery behind the 200-year time skip and how Cayna was teleported to this world and if she actually lives there or if it's just in her head?
---
Princess Connect! Re:Dive Season 2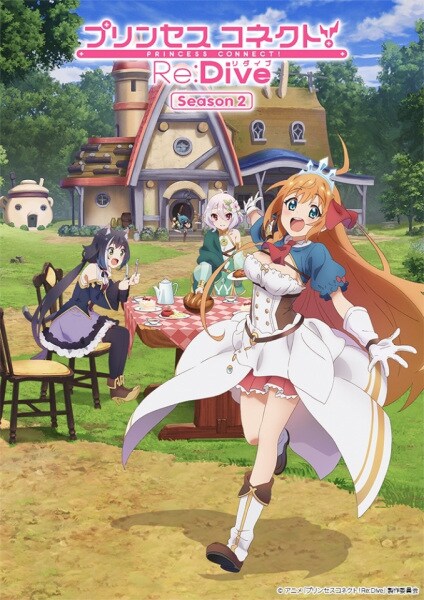 Source Material: Game
Studio: CygamesPictures
Genre: Action, Adventure, Comedy, Fantasy
Synopsis: The second season of Princess Connect! Re:Dive
The first season of Princess Connect Re:Dive blew me away with the way the anime was handled alongside the mobile game that the entire cast of characters and stories is based on. There are a lot of good things happening that hint both at the original game but also some stories and scenarios that are unique to the anime itself making the experience of watching the anime a pleasure for both newcomers and long-time veterans of the series. What other shenanigans will the Gourmet Guild get themselves into this time, and how many times will we hear Karyl scream in agony? I can't wait to find out!
---
Ryman's Club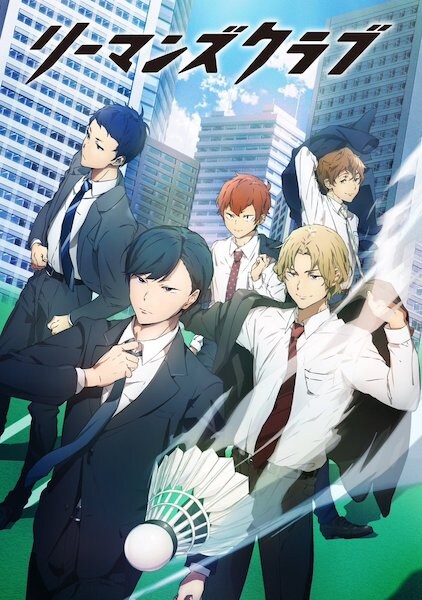 Source Material: Original
Studio: LIDENFILMS
Genre: Sports, Work Life
Synopsis: "Ryman's Club is set in a badminton business group, depicting the two different aspects of daily life as a salaryman, as well as growth and conflicts as players. The anime follows Mikoto Shiratori, a prodigy badminton player who suffers from a trauma following a loss at the inter-high tournament. He becomes a salaryman at the Sunlight Beverage company and befriends Tatsuru Miyazumi, the best performing player and salesman in the team." -MAL News
Now, this is an interesting show! Ryman's Club is an original anime by LIDENFILMS that feature office workers playing…badminton? Sports and the office workers is a combo I never thought I'd see in an anime but here we are! The artwork and animation are super flashy, almost to that Haikyuu! level! Now the question is how does the whole salary man situation fit in with badminton? If it's just a company team…can it really be that competitive? I'm mean they're working adults, it's not like they're going to nationals or anything. I get the feeling that it's more about interpersonal relationships that about the game, but at this point it's anyone's guess!
---
Sabikui Bisco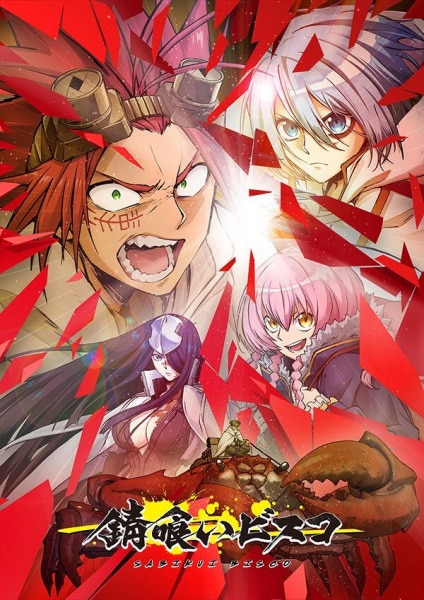 Source Material: Light Novel
Studio: OZ
Genre: Action, Adventure, Fantasy
Synopsis: "A plague-like wind blows across the arid, sandy expanse of a post-apocalyptic Japan. As it sweeps over the living and nonliving alike, rust is all that remains in its wake. The cause of the catastrophic state of the world is believed to be mushroom spores. Bisco Akaboshi, known as the "Man-Eating Mushroom," is a wanted criminal archer whose arrows instantly grow mushrooms wherever they land. However, he is in truth a "Mushroom Protector," a person who spreads fungi in order to enrich the land and return it to its previous state. Alongside the crab Akutagawa and young doctor Milo Nekoyanagi, Bisco ventures through the wastelands of Japan searching for the legendary "Sabikui"—a panacean mushroom said to devour all forms of rust." -MAL Rewrite
Is…is that a giant crab at the bottom of the Key Visual?! Its name is Akutagawa?! Sign me up! There are a lot of weird things going on in the synopsis, rust destroying the world (which you know…is plausible lol), mushroom spreading arrows, a panacean mushroom that devours rust? The PV gave me really strong Shounen vibes which makes me wonder if there's a power system that involves mushrooms lol! It'll be interesting to see how the story develops in this show because honestly, I have no idea. It does look interesting and the PV showcased a lot of good animation as well as a number of well known voice actor so I'm giving it a go!
---
Shingeki no Kyojin: The Final Season Part 2
Source Material: Manga
Studio: MAPPA
Genre: Action, Drama, Fantasy, Mystery
Synopsis: Second part of Shingeki no Kyojin: The Final Season
It's here…it's finally here. We can finally end the madness that is Shingeki no Kyojin. Just when I thought that the final season was actually the final season, they hit us with the Final Season part 2! There's really not much to say about the series other than it's been a long journey, I've been watching this show since it first aired back in high school for me, and now that I'm 3 years out of college (I spent 5 years in college), it'll be a bittersweet ending to the series!
---
Shuumatsu no Harem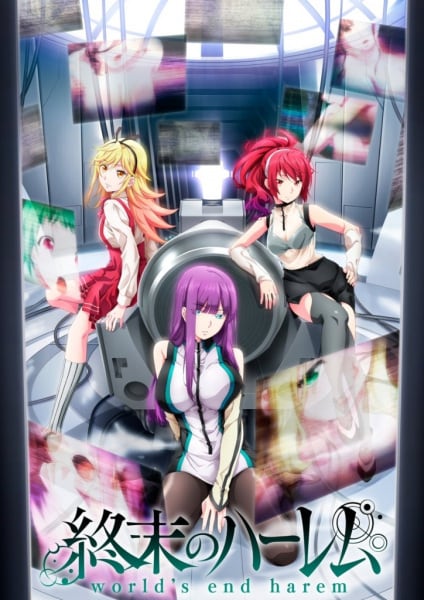 Source Material: Manga
Studio: Studio Gokumi, AXsiZ
Genre: Sci-Fi, Ecchi
Synopsis: "The Man-Killer Virus: a lethal disease that has eradicated 99.9% of the world's male population. Mizuhara Reito has been in cryogenic sleep for the past five years, leaving behind Tachibana Erisa, the girl of his dreams. When Reito awakens from the deep freeze, he emerges into a sex-crazed new world where he himself is the planet's most precious resource. Reito and four other male studs are given lives of luxury and one simple mission: repopulate the world by impregnating as many women as possible! All Reito wants, however, is to find his beloved Erisa who went missing three years ago. Can Reito resist temptation and find his one true love?" -Seven Seas Entertainment
Shuumatsu no Harem was originally supposed to air during the 2021 Fall season but was delayed and will be airing during this 2022 Winter season. The first episode did air during the original air date (I decided to wait until now to watch it so expect the first impression soon!) so if you watched to give it a try, you can watch it now! That being said…this show isn't for everyone and is definitely a show that you don't want to watch in public! I mean the show is based around a virus that kills men and the goal of the protagonist is to repopulate the world…and with that, you can guess where it's going! I will be watching it…for research of course!
---
Slow Loop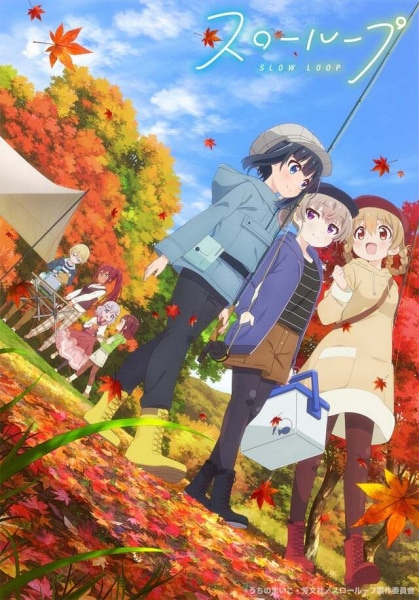 Source Material: Manga
Studio: Connect
Genre: Slice of Life, Sports
Synopsis: "When Hiyori⁠—a young girl whose deceased father taught her the joys of fishing⁠—headed out to sea for some alone time, she never thought that she would encounter another girl there. After a while, this girl⁠—named Koharu⁠—and her end up fishing and cooking together, and they get to know each other a bit in the meantime. During their brief time together Koharu finds out that the reason Hiyori went out to sea that day was because she's hesitant towards meeting her new step family that same evening. But what a coincidence! Koharu is also meeting her new family tonight! "No. It can't be a coincidence…" Follow these two 'sisters' and their new life together!" -Tagame Scans
If there's an aesthetic that the anime world needs more of, it's cute girl fishing. There's a nice calming atmosphere surrounding such an aesthetic and Slow Loop hits just the right spot! There are a lot of nice little details with the PV, like the fly fishing rod! I'm curious as to what type of fish we'll be able to see them catch as well as the recipes that they cook up!
If you like this aesthetic then you:
have excellent taste and
should check out Houkago Teibou Nisshi if you haven't already!
---
Sono Bisque Doll wa Koi wo Suru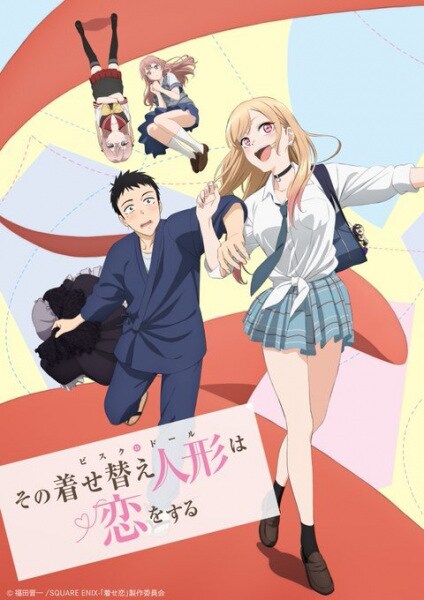 Source Material: Manga
Studio: CloverWorks
Genre: Romance, Slice of Life
Synopsis: "Traumatized by a childhood incident with a friend who took exception to his love of traditional dolls, doll-artisan hopeful Wakana Gojou passes his days as a loner, finding solace in the home ec room at his high school. To Wakana, people like beautiful Marin Kitagawa, a trendy girl who's always surrounded by a throng of friends, is practically an alien from another world. But when cheerful Marin—never one to be shy—spots Wakana sewing away one day after school, she barges in with the aim of roping her quiet classmate into her secret hobby: cosplay! Will Wakana's wounded heart be able to handle the invasion from this sexy alien?!" -Square Enix Manga
I saw number of PV while I was lurking on Twitter and I have to say, I'm already in love with this show and I haven't even heard of the manga before! The aesthetic, the chemistry between the characters, and the character designs are just so GOOD! This show also gives me Runway de Warrate vibes and I absolutely adore that show (it also needs another season!!). What's going to make or break the show for me is how the story handles the relationship between Wakana and Marin! I hope their relationship is kept fresh and exciting throughout the show and not be as fussy as it was between the main protagonists in Runway de Warrate! Regardless I'm pumped to see what kinds of cosplay Wakana will be forced to make and if it'll reference any other anime?!
---
Tensai Ouji no Akaji Kokka Saisei Jutsu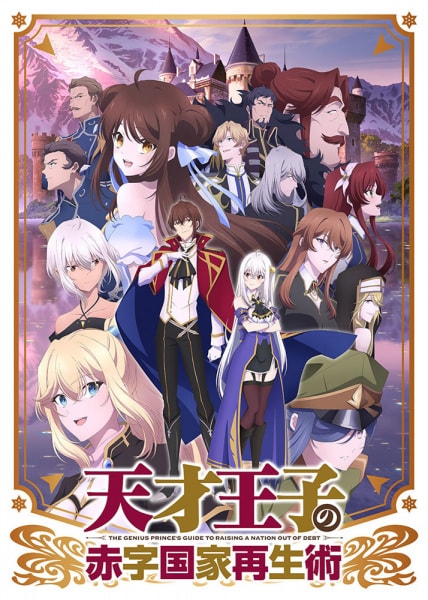 Source Material: Manga
Studio: CloverWorks
Genre: Romance, Slice of Life
Synopsis: "It ain't easy being a genius…Prince Wein is ready to commit treason. And who can blame him? Faced with the impossible task of ruling his pathetic little kingdom, this poor guy just can't catch a break! But with his brilliant idea of auctioning off his country, this lazy prince should be able to retire once and for all. Or that was the plan…until his treasonous schemes lead to disastrous consequences—namely, accidental victories and the favor of his people!" -Yen Press
If there was a phrase to describe this entire show…it'd be "Suffering from Success"! In an attempt to commit reason and sell off his own country Wein accidentally wins a number of battles as well as the affection of his people! A funny anti-hero whose actions with ill intentions are flipped around to be good deeds! Seems like the show is focused on politics and dialogue but that's not to say that there won't be any battles and such! It's going to be fun to see where the story takes us as our "not-so-virtuous" King Wein tries to escape from his position only to get more honorable recognition instead!
---
Tokyo 24-ku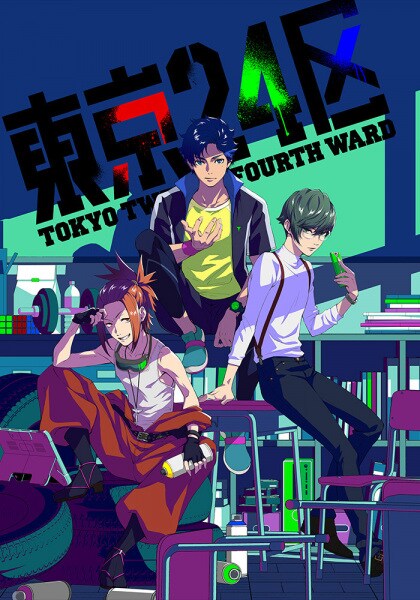 Source Material: Original
Studio: CloverWorks
Genre: Sci-fi, Shounen, Action, Mystery, Superpower
Synopsis: "An artificial island in Tokyo Bay—Kyokutou Houreigai Tokubetsu Chiku (Far East Special District), commonly known as the 24-ku (24th Ward). Childhood friends Ran, Kouki, and Shuuta, who were born and raised there, have different family backgrounds, hobbies, and personalities, but always hung out together. However, their relationship changes drastically in the wake of a certain incident. At the first anniversary memorial of the incident, the three friends happen to meet again and their phones begin to ring simultaneously. The phone call is from a supposedly dead friend, urging them to "choose the future." The three will try to protect their beloved 24th Ward and the future of its people in their own ways." -MAL News
The 4th CloverWorks production this season and man is it a dynamic one! An original story that revolves around three childhood friends who are brought together by a mysterious call from a supposedly deceased friend. The PV is action-packed filled with dynamic animation and striking character designs. It seems like the story takes place in a more futuristic city that has implemented a system that detects a person's characteristic, one of which is their tendency to commit a crime. Kinda gives off some Psycho-Pass vibes but a more shounen-like aesthetic and atmosphere. The colors really pop throughout from the backgrounds to the character designs. This seems like a good watch that may fall under some people's radars! Keep an eye out for this one!
---
Tribe Nine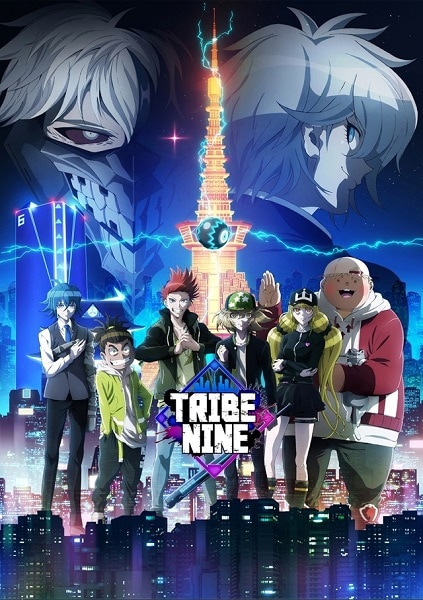 Source Material: Original
Studio: LIDENFILMS
Genre: Sports, Shounen
Synopsis: "Haru Shirogane is a weak-minded person who is constantly bullied while Taiga has traveled from across the sea in hopes of becoming the strongest man in the world. One night, the two meet up with Shun Kamiya, the strongest XB (Extreme Baseball) player, and leader of the Minato Tribe. When they meet, each of the Tribes scattered throughout Neo-Tokyo are about to face a major threat. On the orders of the King of Neo-Tokyo, "Houtenshin", from the Chiyoda Tribe, led by the mysterious Ojiro Otori, has started to take control of all the tribes in the country. Their evil clutches are about to reach the Minato Tribe…" -MAL News
If you're a huge fan of the Dangan Ronpa aesthetic like me, then Tribe Nine is something you'll want to keep your eye on! Kazutaka Kodaka & Rui Komatsuzaki are the infamous duo for creating the Dangan Ronpa series as well as other works like Akudama Drive. Their success comes from the unique and dark storylines that seem to twist reality itself. The story writing never fails to escalate the situation to something you could never imagine (in a good way!). The character designs are also as unhinged as the storyline and the two work in harmony to create an experience that is like no other! If you've seen their previous work then you'll know what I'm talking about, if not then this could be your chance to experience it! Tribe Nine is a multi-media project that will include this anime, a 3D RPG smartphone game, and a webtoon! So keep an eye out for those if you end up becoming a fan of the series!
---
Vanitas no Carte 2nd Season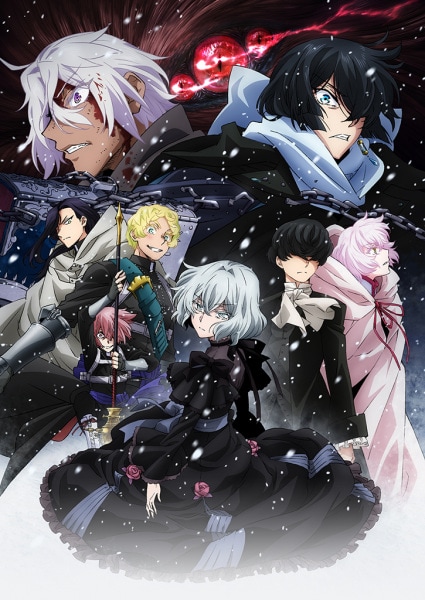 Source Material: Manga
Studio: Bones
Genre: Historical, Vampire
Synopsis: The second season of Vanitas no Carte
Vanitas no Carte is an ominous story set in the city of a steampunk-themed Paris with vampires who lurk in the darkness. An unexpected favorite from me when it aired a couple of seasons ago but now I can't stop thinking about it! The wait has been too long since the ending of the first season, so there is nothing but excitement and hype for more Vanitas no Carte as the story still has a lot of open-ended questions that have yet to be concluded! Not to mention the HUGE cliffhanger! The key visuals suggest that we'll be introduced to a number of new characters which I'm excited about but the real question is…will the season be the season where they reveal the true identity of Blue Moon Vampire? If you haven't already seen the first season, it's a MUST WATCH! What are you waiting for? The night to end? Go watch it!
---
Annnnnd that's it!
What show are you looking forward to the most?
Is there a show that I should be watching?
Let me know in the comments below!